It happened every Friday at nightfall in Tel Aviv. Then, she would go to the living room, where she would cover her hair with the veil of strict rabbinic observance and light one by one the candles of the candelabrum with six arms or menorah. The silent ritual was interrupted only by her muffled sobs, almost dry with tears, which Ziva Postec would sometimes contemplate through a crack in the door. When she was five years old, the little girl launched into asking from the other side of the lintel: "Why are you crying, Mom?" Quickly he got an answer: "I cry for my parents and brothers who killed in Europe."
Hailing from Hungary, Ziva's parents had landed in Israel in mid-1933. She came into the world seven years later, surrounded by old photographs that told the story of a family wiped out by anti-Semitism. The girl grew up in an armored Hebrew environment against which she would rebel in her youth, when she traveled to Paris at the age of 19 to act as an editor. A city inflamed by the new wave which opened the sets of Alain Resnais, Jean-Pierre Melville and even Orson Welles. Until a novice filmmaker of Jewish origin who had fought in the French Resistance invited her to reconcile with her roots. It was about Claude Lanzmann, with whom he built Shoah (1985), the largest Holocaust testimony ever filmed. A documentary now vindicates the mark that she left on this colossal film, whose success the director monopolized.
Ziva Postec, the montadora of Shoah (2018), signed by Canadian Catherine Hebert, opens in Spain through Filmin. It comes to mend a historical injustice. Postec had examined and chopped up 350 hours of interviews with witnesses to the systematic horror over six years, but his name could never transcend the opening credits. She explains to this newspaper by phone that Lanzmann fired her "as soon as the film was released." And he adds: "He made no mention of my work and prevented some journalists from interviewing me." It was even concealed by an impeccable feminist like Simone de Beauvoir, then the director's lover. In his preface to a book on the dialogues of Shoah, the writer attributes to Lanzmann himself the assembly of the film, which he describes as "a funeral cantata with several correctly assembled voices".
This adjustment task is precisely what Postec undertook. Today he is 81 years old and resides in Jaffa (Tel Aviv), one of the oldest ports in the world. The same one that after World War II he tracked down for at least one familiar face aboard refugee ships. And to which he returned in 1986, just a few months after completing the grading of Shoah. His technical decisions dictate the pace of this documentary without a soundtrack or archival footage that set a narrative canon. If the interviewees were out of shot, she inserted long silences between her words so that "the viewer could take a break without leaving the movie theater." Victims, executioners, experts and passive accomplices parade in front of the camera during a nine-hour footage, although only death plays the leading role.
All the culture that goes with you awaits you here.
Subscribe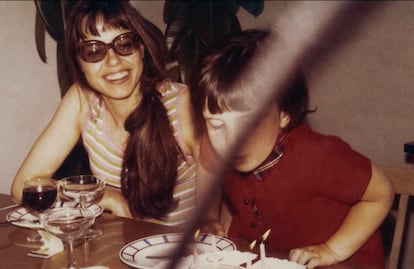 When Lanzmann hired Postec in 1979, it had already gone for four years to the primary sources of Nazi extermination. His filmography, however, had a single title, Why Israel (1973), where he celebrated the 25th anniversary of the Zionist state. "He was a good journalist with little idea of ​​cinema, however, I had already done quite a few productions, which made it easy for me with Shoah, which is a kind of fiction about reality. It helps the public to experience the past through the present ", explains the editor. The camera travels through the death camps of Treblinka, Chelmno, Auschwitz-Birkenau or Sobibor almost four decades after death was administered there. Chimneys are in focus. Or the ramps, already covered with grass, by which hundreds of thousands of victims were thrown into the gas chambers.
Through the screen of his moviola, Postec watched hell pass by. Or what was left of him. Ruins and empty fields show that in many cases the organization of the genocide had culminated in their own disappearance. Such was the Nazi obsession with destroying any evidence of the Holocaust. Postec imagined many of those shots when, in the summer of 1981, their editing had to stop due to lack of material. He then drew up a list of locations to be filmed in order for them to accompany the testimonies and camouflage the cuts. Thus he amputated, assembled and processed meters and meters of celluloid scattered around his assembly table. This is demonstrated by an old recording included in Hebert's documentary: the film that Claude Thiébaut dedicated to his neighbors on Carrer de Bernardins Bernardines (Paris) in 1983.
That same year another filmmaker, the Israeli David Perlov, would walk through that tiny office. After documenting the trial of the architect of the Final Solution in Poland, Adolf Eichmann, he began to shoot a kind of intimate diaries that took him to Paris, where he recorded his daughter Yael working under Lanzmann. I voice it in off de Perlov concedes: "At night, when we meet, Yael searches for words, unable to assimilate the images he has seen during the day." A great emotional blow that was felt in each and every one of those involved, causing apathy or discouragement. It seems that this was the price of making history in the cinema. Along the way, Postec lost his relationship with his only daughter, who at 17 decided to leave home. Dozens of family and friends were left behind.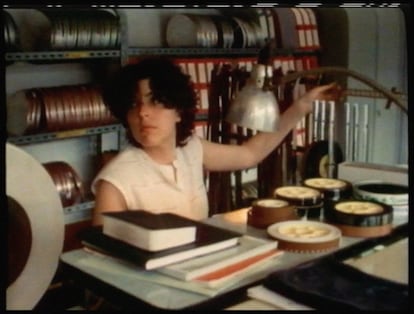 "I was able to put up with the harshness of the subject and Lanzmann's sometimes violent temperament because finishing the documentary became a duty for me, the duty of my life," she is sincere. The tears that blurred her mother's eyes every Friday took on a new meaning in the light of Shoah. Those testimonies would also belong to those who, out of fear, could never tell about their tragedy. Dozens of unpublished voices, discarded from the final montage, rest in the United States Holocaust Memorial (Washington). Lanzmann refused to disseminate them, although he did take advantage of some of them to The last of the unjust (2013), which investigates the psyche of a leader of the Jewish council of the Theresienstadt ghetto. The award-winning director was still alive when Catherine Hebert outlined her project on the woman hidden behind Shoah. But she didn't even consider contacting him. I wanted Ziva Postec to taste the glory for once.

elpais.com
George Holan is chief editor at Plainsmen Post and has articles published in many notable publications in the last decade.