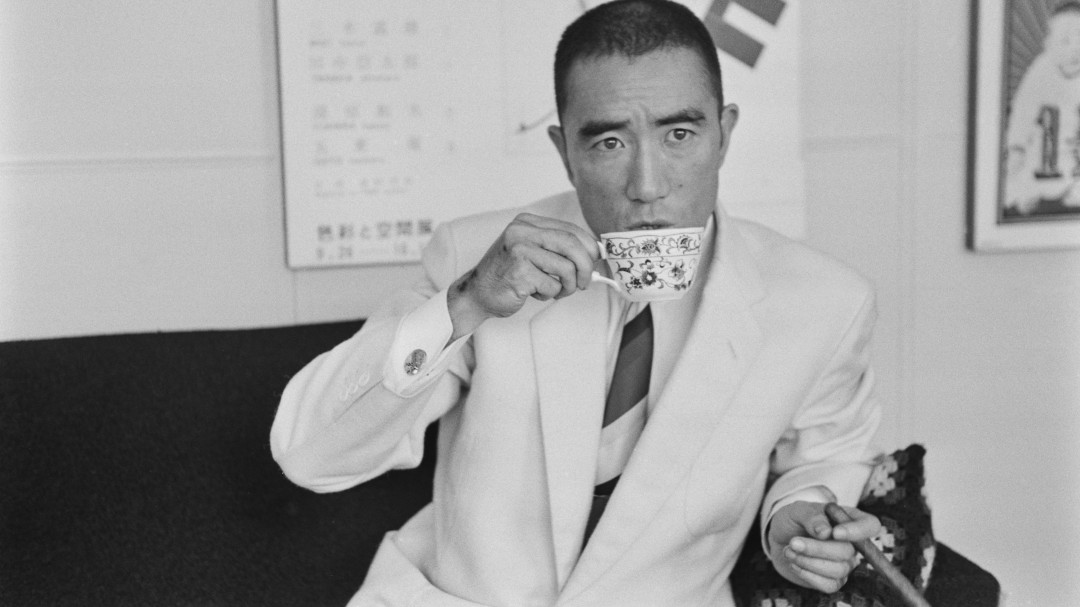 Being born in 1925, it is inevitable that one of the things that affected Yukio the most was World War II, in which his country was involved when he was a teenager. But before that, he already had a pretty colorful childhood. Let's just say that young Yukio's upbringing didn't help his future sanity very much.
He was a descendant of Japanese nobility, and his grandmother instilled in him a great respect for traditional Japan. And yes, I say his grandmother because it was she who took care of him until he was 12 years old. Her grandmother's educational plan was based on not allowing her to play any sports, to play with other children, or to be exposed to the sun. At the age of 12 he returned to his parents' house and his father, let's say he had an equally harsh point of view, but with other nuances: he believed in the military training of children.
His son already showed a penchant for writing stories, in fact he made up his pseudonym at age 16, but his father saw this as a feminizing activity that had to be cut unceremoniously, so he made surprise visits to his son's room and destroyed his manuscripts.
The mother was much more understanding. When his son began to write secretly, secretly from his father, he was teaching his mother about his efforts. In literature, as in his childhood, he also had two forces that pulled him contradictorily: traditional Japanese and Western literature. What he was clear about was that he wanted to be a writer, and it was also evident that he had a prodigious talent for writing.
So much so that at 16 a very prestigious magazine published a story of his. In fact, it was to publish this story that the pseudonym was invented, so that it would not reach the ears of his father who was not only writing, but also publishing. And that could have been the only published text of Mishima, if not for an unwanted turn for him but much celebrated by his parents: that he did not go to fight in the Second World War.
When they called her up, she went for a medical check-up, but it happened that she had the flu, and they wrongly diagnosed him as tuberculosis. This was in early 1945, when the war was already very difficult for Japan. The battalion in which Mishima should have been incorporated was assigned to the Philippines, and practically all of its members died there.
But this fact of not being able to fight and being labeled as physically incapable had lasting effects on the writer, who became a person obsessed with fitness and bodybuilding. Another incident that marked him from the war was that his mentor, Zenmei Hasuda, killed a superior officer for criticizing the emperor and shot himself afterward.
This identification of the emperor with Japan and with its past was a key element in the end of Mishima himself, as was the idea of ​​suicide as an honorable death under what circumstances. Let us remember that Japan's war strategy, especially towards the end of the war, considered the use of suicide pilots, known as kamikazes, as lawful and honorable. A word that we remember that means "divine wind."
Mishima also did not take the occupation and cleansing carried out by the Americans very well. Many of the colleagues and professors who had been his first literary sponsors were censored and labeled as literary war criminals.
Others leaned towards left-wing positions, something that Yukio found it difficult to accept, particularly since this political position also entailed a new literary style, more realistic, and away from the more traditional style of his own writing. But he need not have worried much, because his writing was an immediate success.
Especially when his novel "The mask" was published, which narrated the life of a young homosexual who must hide his sexual inclination from society. Which was the same thing that happened to Yukio himself, adding another element of inner tension to the boiler. In his first novel, by the way, Mishima had dealt with the case of two young aristocrats fascinated with suicide, another theme that would have a constant presence in the author's imagination.



cadenaser.com