[ad_1]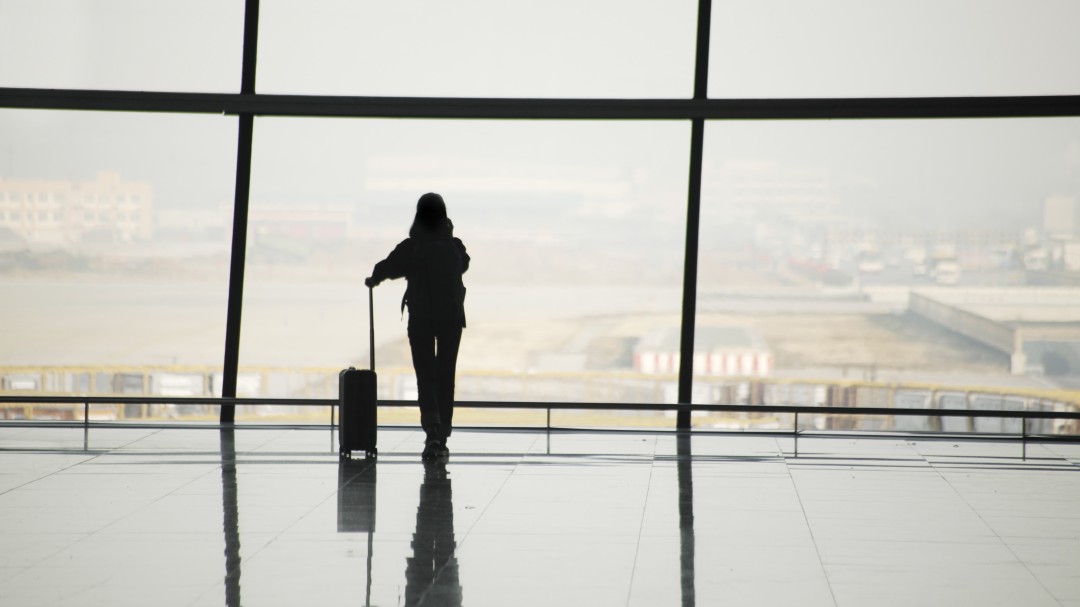 Traveling alone is becoming an essential experience for young people, who increasingly choose this option over trips with family, friends or as a couple. Although the latter are still the most popular, traveling alone can contribute things that the company does not, as photographer Helena Palau, who has just published her book 'Let's Suppose I Travel Alone', discovered.
A few days in New York, a month and a half in Vietnam
The first time Palau set foot in New York City, she did it alone, at age 20, taking advantage of the fact that she was studying in Canada and the trip was shorter than since her Natal Barcelona. "I really wanted to go to New York and I thought it would be a very interesting city, as exciting as it was infuriating," explained the photographer in La Ventana. "It's funny because there are a lot of people but it can make you feel like you're a little lonely because nobody pays much attention to you," she explains.
She did not really know loneliness in the United States, but in Vietnam: "It was a month and a half backpacking, a backpack in front and another behind, weighing twelve kilos each, and that was revealing, in the sense of discovering what it is loneliness traveling ".
From this loneliness, he clarifies that "you may not be to begin with if you don't want to." In her travels she has met many people, especially young people, "who are in the same situation as you, who are completely open to discovering and meeting new people and new places, and it is incredible, because you share experiences, contacts or even flirtations, so it is very interesting to choose when you want to be alone and when not ".
Travelers, in feminine
Travel alone, especially as a woman, it is not always easy. There are certain extra precautions that any solo traveler takes into account given the, in principle, vulnerable state in which it is. Even so, Palau has managed to bring out a positive side to being a woman: to feel free from the demands of the day to day that she did experience at home.
As Palau recounts, "some experiences made me learn a lot about myself, for example when I went to Aruba, which is a very small island above Venezuela." "I went alone for two weeks, and suddenly I realized that I had not waxed in those two weeks ".
"I was a person who waxed, much to my regret, since I was little because that's how it was done and there was no turning of the page. While there, no one knew me at all, and I had no intention of talking to anyone, so I was very calm and realized that the problem was not the hair, it was the people, what people thought of my hairs ", he relates.
These experiences have allowed Palau to consider, question, accept or want to change certain attitudes that it did out of appearance or out of sheer inertia, "and I relate this a lot to day-to-day feminism, the tasks we have as women of thinking about us and in what we do and why we do it ".
Connect or disconnect?
Palau shares his trips on social networks, his Instagram account reaches almost 60,000 followers. "Traveling I like to be connected, even if later I decide not to write to my parents for days because they know I'm fine, I like to be connected, I feel more comfortable, I feel more secure," she says.
"I also think that somehow being in networks, posting stories and talking to people gives me things," he explains, recalling, for example, the time that on a bus on the way to Kädva, in Estonia, he met, completely by chance, several of his followers.
Although it is true that the concept of solo travel has gained popularity, 2021 has seen a decline in this type of trip: from 7.6% of the people who chose it in 2020, it has dropped to 3.7%, from agreement with the Spanish Confederation of Travel Agencies. It is possible that, although Spaniards increasingly like to travel alone, after what happened in 2020 we want, more than anything, to share all possible experiences with our loved ones, including travel.


[ad_2]
cadenaser.com
George Holan is chief editor at Plainsmen Post and has articles published in many notable publications in the last decade.