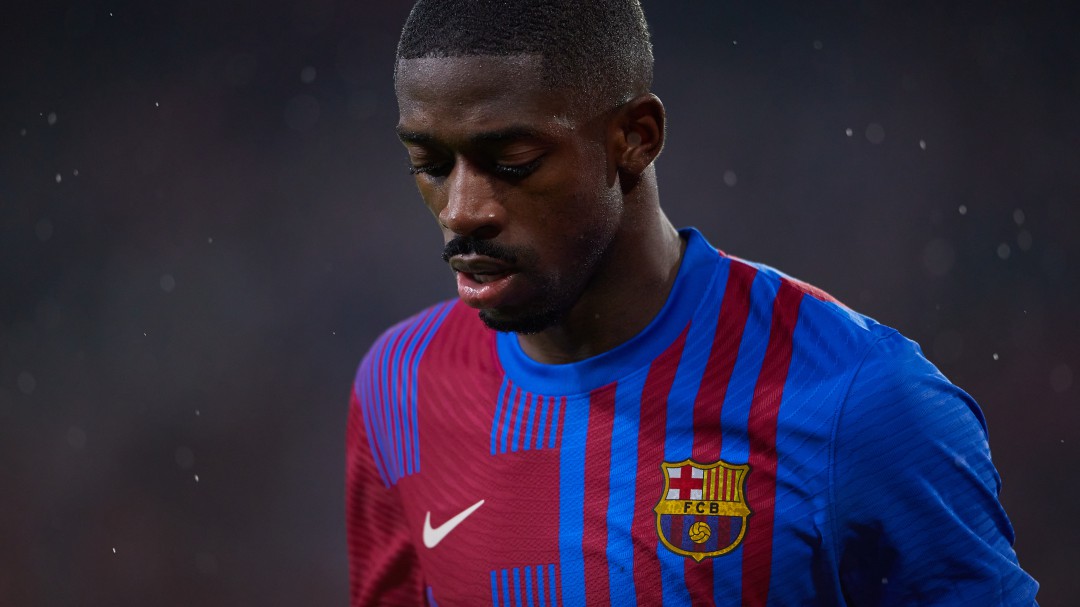 Barcelona coach Xavi Hernández urged striker Ousmane Dembélé to "make an effort" to renew for the Barça club because he believes that "his future" lies in playing for the Barça team. In the press conference prior to the round of 32 match of the Copa del Rey that the Catalan team will play this Wednesday (7:30 p.m.) against Linares, the Catalan coach gave his opinion again on the situation of the French international, whose contract ends next month of June.
"Dembélé should think about him, I think his future passes through Barça. The sports project for him will not be better in another place than here and I have transmitted it to him. I am calm, waiting for news, now it no longer depends on me. It depends on the club, Ousmane and their representatives, "he said.
Precisely, the renewal of Dembélé could be the key so that one of the new signings, Ferran Torres, can be registered. Another option would be the departure of the highest paid player on the squad, Brazilian Philippe Coutinho. "Obviously for there to be entries there have to be exits. We are trying to register Alves, who seems to be able to register today if details are solved, and Ferran's will depend on other things, such as the renewal of Ousmane. But with Philippe I have not talked about their situation, "said Xavi on the subject.
If finally Alves can be registered quickly, the right-back would have in Linares the opportunity to debut for the second time with Barça. "I see Alves well, spectacular in training, with an intensity that he has not lost and with tremendous competitiveness. He is a professional, we need him, for me he is a superlative player, he will help us in many games," he said.
Instead, Xavi announced that the reappearances of Memphis Depay and Ansu Fati after their injuries will not be in Linares: "For tomorrow they are not prepared, although they are already training with the group. We will see if they will be available for Granada, they need some more training. They are very close to coming back both. "
Goalkeeper Neto and striker Yusuf Demir are also doubtful for the game. But, in these cases, the reason is his sporting future, which could be far from Barça. On the first Xavi reported that this Tuesday he has spoken with him "about his situation at the club" and regarding the second, who returned to training, said that it will be seen "if he goes or stays."
During the Ferran Torres presentation on Monday, Joan Laporta announced that "Barça is back." Asked if he identifies with the president's words, Xavi was blunt: "I am very close to the president. I like his ambition, I am delighted with him and with the club. Have we returned? We are there, working hard at all levels to give Barça back where it deserves ".
Regarding the single-match qualifying rounds of the Copa del Rey, the Barça coach considered that "it is a very attractive format for small teams and for the spectator", but for Barça "there is nothing to win because the classification is taken for granted ".



cadenaser.com