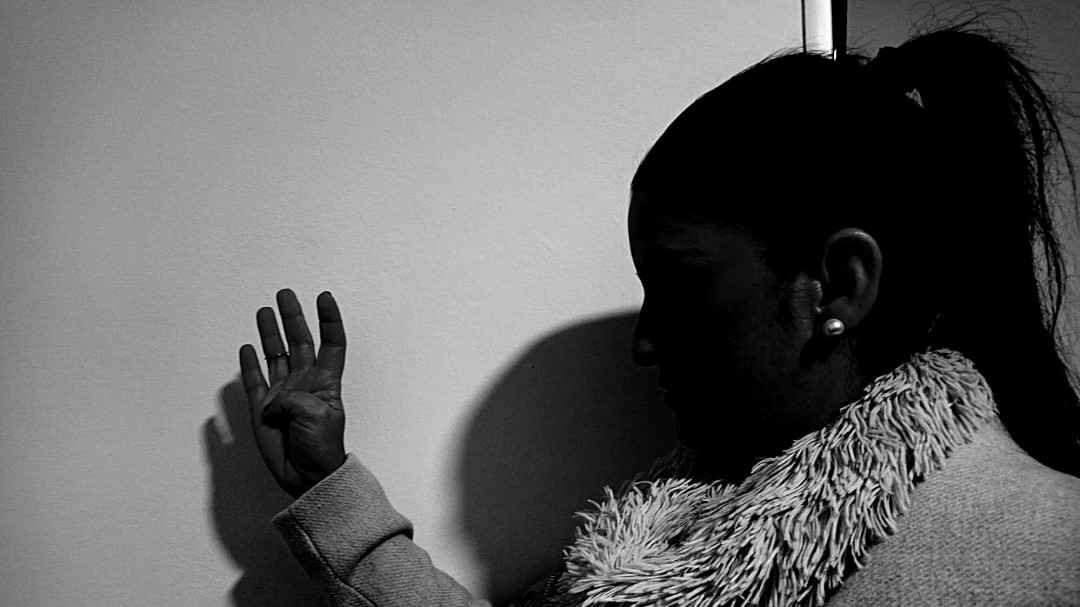 This November 25, the International Day for the Elimination of Violence Against Women is celebrated, a date on which the question "what is it like to live with an abuser?" And the most difficult thing for victims of sexist violence: "How do you get out of the breath of suffering?"
Sara (fictitious name for obvious reasons), is 36 years old, lives in Águilas (Murcia) and 4 years ago she left behind the worst nightmare of her life: sexist violence. On the occasion of the 25N, she wanted to tell Radio Lorca part of her story with the aim of helping other women and preventing greater evils.
Starting at 12:20 you will be able to listen to his story of overcoming in 'Hoy por Hoy Lorca' and in Hora 14 Ser Región de Murcia. Meanwhile, you can read in this report part of what this victim had to endure.
Possessive jealousy
She was barely 16 years old when she met her boyfriend and was totally in love with him. The beauty of the relationship did not last a year, jealousy began to appear and any excuse served to humiliate, insult and ban him. "I couldn't wear necklines because she got very angry and said to me: If you didn't get like that, I wouldn't be pissed off. The fault that I will fit is yours. " reveals Sara with a cut throat as she begins to remember the martyrdom she had to endure for 14 years of her life. Going out with her friends and family was another "problem" for this victim because he said that all her friends "were whores" and if she went with them, then, she too "was a whore."
To avoid all kinds of conflicts, he had to erase all the phones from his agenda and he could not greet friends or acquaintances on the street either, because his partner was enraged with jealousy. She became submissive, and without further ado, acceded to his orders. She didn't want to lose him and she didn't want to be always arguing either. As time passed, the toxic relationship worsened even more. "One night I came home at one at night because I went out with my friends and when I returned home, he got angry because he said it was late and he slapped me," Sara confesses.
Crocodile tears, typical of a macho
Between pardons, crocodile tears, and gifts, this abuser always took his because he made sure she won't leave him. They even had a girl, but that did not improve anything at all, quite the opposite since sexist violence began to grow at a dizzying rate. "One day he went to give my daughter the bottle, and he was not giving it correctly and I told him how to do it. He immediately put the baby on the bed, went to the kitchen to get a knife and began to chase me for the whole house until he cornered me against the wall and put the knife in my abdomen. At that moment I had for my life and I felt a lot of fear ", recalls this victim, who says that at that moment he began to realize that he had to leave it . She saw the exit, but did not know how to take it because she only felt a deep and painful fear.
14 years of abuse, one night in the dungeon
The trigger for Sara to denounce her abuser and to realize 100% that what her partner did to her was not normal, both physically and psychologically, was when one day they were in the truck, on the way to a family meal. Her cell phone rang suddenly, she slapped her face and slammed it against the glass of that vehicle. "At that time I said: we have come this far. Be silent, I went with my family to eat and I was silent the whole time until I confessed what was happening to me and they encouraged me to report," says this fighter who after years of nightmare He decided to report to the Civil Guard Headquarters and his partner was immediately arrested and spent one night in jail.
The crocodile tears and the typical threats of an abuser returned as a result of this individual making false promises and will also insinuate: "I'm going to take your daughter from you. With me it will be better because I have money. " The jail and the restraining order did not help, both because she continued to mistreat her partner and because she broke the rules and followed her.
"Finally I realized that I could not continue like this. When I left him for good I was 29 years old. The process was not easy but the support of family, friends, psychologist was key to overcome it and move forward," says Sara and does not hesitate to claiming that he "gets sad" when he remembers everything he has experienced for 14 years. And he assures that he "regrets not having done it before".
With her testimony and heartbreaking story, she wants to help other women so that they do not experience the same thing that she experienced, that they denounce and are not afraid. "Let them call 016, they will advise and guide them to get out of the spiral of suffering", Sara asserts with confidence and affirms that this situation can be overcome.



cadenaser.com