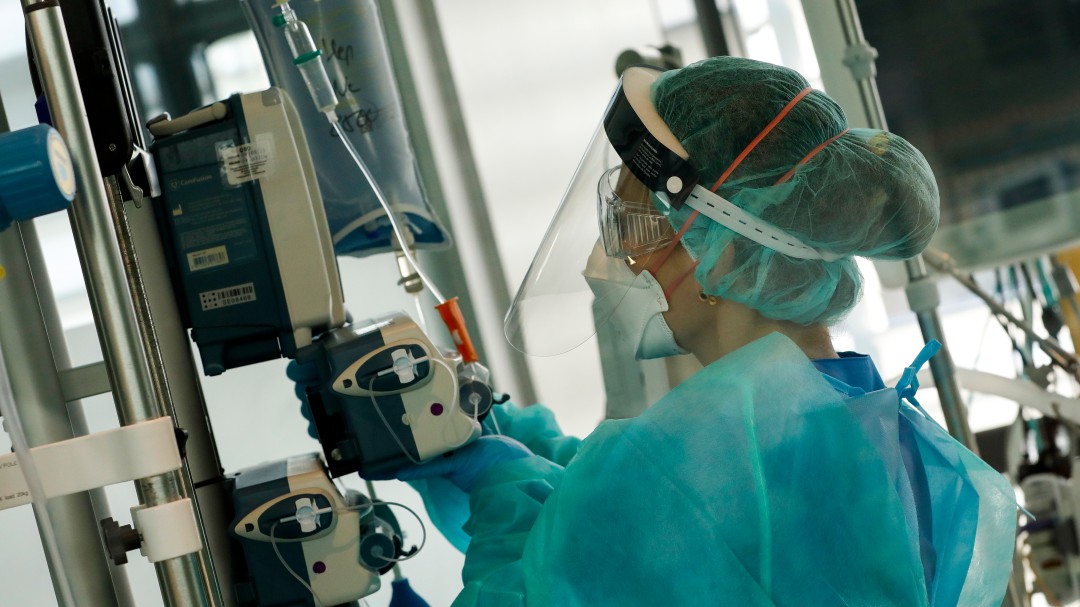 The Ministry of Health is evaluating the option of reducing the quarantine of those infected by COVID, as long as they do not present symptoms. The US has already approved this measure with the aim of tackling absenteeism, especially in essential services, as has Greece, while Italy is also considering it as an option. Is it time to shorten quarantines given the rise in infections? The virologist and professor at the Autonomous University of Madrid, José Antonio López Guerrero participated last night in 'Hour 25' to analyze this issue.
For López Guerrero this is a "good measure", provided that the obligation to wear a mask is included – which in Spain is already so both indoors and outdoors – although he considers that those infected should be subjected to a test to verify that After these five days the infectious peak has passed, so, if positive, they would not infect other people.
The tests continue to be debated today. The expert clarified live that antigens are highly reliable when they test positive, they are more qualitative because they test positive when the viral load is high. If, on the contrary, the test result is negative, it may be for several reasons: because it is an asymptomatic patient, or because the infection is beginning or the acute phase of the infection has ended and the disease is remitting. However, he insisted: "If there are symptoms, it is negative and there are suspicions that it may be COVID, the test would have to be performed several times."
The virologist also explained that viral load depends on many factors: "Symptomatic patients could have a high viral load and for a longer time, for asymptomatic patients it is more difficult to control when they have been infected, but the virus has reduced the number of symptoms in a couple of days. infectious-contagious point, which in the delta variant was five days and the point at which it ceases to be contagious seems to have also decreased ".
The also professor at the Autonomous University of Madrid has explained that this variant has changed the rules of the game. "It has crept into all age groups, and is the majority in many countries", and with it, we are moving towards that "new reality", in which we self-test and confine ourselves to decongest primary care and achieve that "new reality", in which we stopped counting cases and "focused on the pressure that the virus exerts on hospitalizations, Ucis and deaths".
On the possibility that some infected people join their jobs being positive, the expert explained that when several days have passed, "the amount of virus is so small that it is difficult for people to be contagious", so it is not it seems like a bad measure "under the conditions we are in", so that sensitive personnel "can continue to lead this war."
"What is clear is that the virus has already passed, and I speak almost in the past, it has passed like a Sunami and since we have not previously done the control duties, COVID passports, free test, ventilation, telework, now that this has passed Sunami we want to put a dam in the sand, but the virus is community, unstoppable, "he stressed.



cadenaser.com
George Holan is chief editor at Plainsmen Post and has articles published in many notable publications in the last decade.