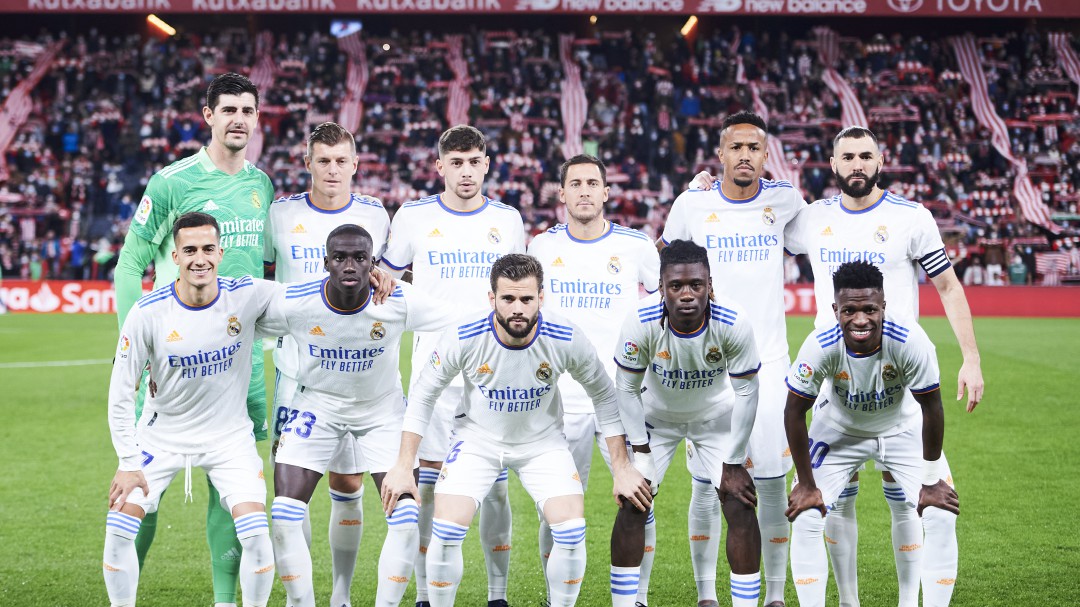 How does 2022 look like for Real Madrid, Atlético and Barcelona? With the Champions League, the Europa League, the Copa del Rey and the League at stake, El Larguero analyzes how the teams arrive at the first key months of the year.
Iframe code has been copied to clipboard
Real Madrid, League champion?
Miguel Martín Talavera: "Sevilla is going to give it a fight until the end. But those who give more war, Atlético and Barça, I no longer see them fighting with a Madrid that will score points, but not so many as to lose the League. Only Real Madrid can lose and the only one who will fight is Sevilla. "
Javier Herráez: "La Liga lasts many days, last year Atlético made an immaculate first round and then asked for the time to finish. But there are many days: Copa del Rey, Champions … I think Real Madrid is the favorite, but I would wait a bit. "
"With Ancelotti it already happened: they got 22 games without losing, but then with Valencia a cascade of problems began, injuries … You never know, you have to wait a bit."
Lluís Flaquer: "Put on your performance, it seems unthinkable for Real Madrid to lose this league. Just as it seemed unthinkable for Atlético de Madrid to lose last season, Real Madrid is used to this pressure and it has been given a lot of favor. Unless there is a team that does a perfect second round, there would be excitement "
The Spanish in Europa League and Champions
Miguel Martín Talavera: I see more options in the Europa League. Atlético has had a difficult rival, United. PSG will have to catch up to cruising speed against Real Madrid at that point in the season. At Villarreal, who has a Juventus downtrodden, but I don't see him with the potential to go much further.
"I see more options to do something more in the Europa League than in the Champions League, Betis is playing well, it is the Sevilla competition, Barça will be there, we will see what happens with a Real that is still rearming …" –
Javier Herráez. "It is very difficult for Real Madrid. Now they are better than PSG, but the French have an incredible dressing room at the Bernabéu. Madrid have a very important obstacle. But the rest also: Atlético de Madrid are stiff and Villarreal, when round pass … Ojito ".
Lluís Flaquer: "We are used to saying that Madrid are favorites, but it does seem that they are a step below the greats of the Premier -City, Liverpool- and the Bundesliga. It is true that PSG is a coin to the air and we will see how that elmintaria unfolds. As for the Europa League, it is Seville territory. Barça is always a mystery. IF it recovers Ansu and more players, we will see … "
What role will Spain play in Qatar 2022?
Javier Herráez. "It is already classified and as first, so outstanding. Now it's time to fight, we will have to see the rivals, how you get there … November is the best time for footballers, but there is little preparation. Luis Enrique likes to work with time a lot, the high pressure, the sacrifice .. I think we can do a good job. I think the semifinals will enter "
Where will Mbappé play?
Javier Herráez: "Real Madrid"
Lluís Flaquer. "Real Madrid"
Miguel Martín Talavera: "Real Madrid"
Where will Haaland play?
Javier Herráez: "If Simeone continues, I have my doubts"
Lluís Flaquer. "I wish Barça"
Miguel Martín Talavera: "Manchester City"
Will Joao Félix stay at Atlético?
Javier Herráez: "If he stays one more year at Dortmund, at Real Madrid"
Lluís Flaquer. "No"
Miguel Martín Talavera: "I think not"



cadenaser.com