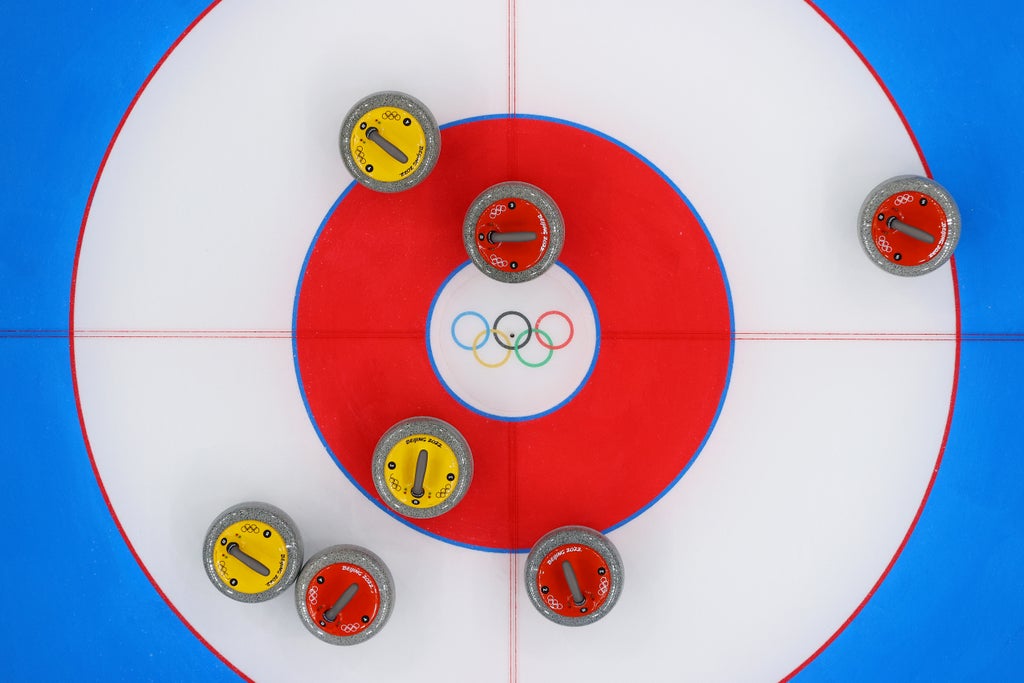 Winter Olympics organizers say Covid situation 'under control' in Beijing
Curling will kick off the 24th edition of the Winter Olympics in Beijing today, two days before the opening ceremony.
It will be the mixed doubles competition at the "Ice Cube" National Aquatics Center in Beijing, with Canada's mixed doubles champion John Morris linking up with Rachel Homan, who did not feature for the women's team in 2018, looking to retain their gold medal as the favourites.
Great Britain are in action early too with a match against Sweden, and Team GB will feature reigning world champions Bruce Mouat and Jennifer Dodds, who took that world crown while representing their native Scotland.
Mouat will be gunning for gold in the men's competition during the second week of the Games in one of GB's best hopes of landing medals. "To actually be getting to the point where we're seen as a really good medal opportunity, not only in the men's game but also potentially in mixed doubles, it is just so exciting. I'm trying to keep my head out of the clouds," he said.
Follow live updates below from the Winter Olympics in Beijing:
1643797841
Team GB eyeing more curling success as Winter Olympics begin
One Brit has already walked away from Beijing's Aquatics Center with two Olympic gold medals, and the second might not even get their feet wet.
With the Water Cube transformed into the Ice Cube, curlers Bruce Mouat and Jennifer Dodds both have a shot at emulating Rebecca Adlington's 2008 double.
And Mouat, a promising junior swimmer himself, needs no reminding of that fact
jack ratborn2 February 2022 10:30
1643799074
Enter the Ice Cube
It wouldn't be an Olympic Games without plenty of pageantry and procedure, and the Great British curling pair have struck a pose for their official photos ahead of the first day of action at the Ice Cube.
Harry Latham Coyle2 February 2022 10:51
1643798620
Five best Team GB medal hopes for the Winter Olympics
It's a tough start for the Great British pair. Sweden are making their Olympic debut in the mixed doubles but took bronze at the last World Championships, losing a narrow semi-final to rivals Norway after going unbeaten in the round robin phase.
But, as the reigning world champions, Bruce Mouat and Jennifer Dodds will be right among the contenders to take the mixed doubles crown come 8 February. Which other Team GB athletes could make the podium in Beijing? Here are five to look out for…
Harry Latham Coyle2 February 2022 10:43
1643797742
Which sports are in Winter Olympics? Full list of 2022 events
Beijing makes history when it becomes the first city to host both a Summer and Winter Olympics in 2022.
14 years on from the 2008 Games in China, the world's best athletes on snow and ice travel to Beijing for the 24th international multisport winter event.
More medals will be won than ever before, with 109 events scheduled across more than two weeks of action.
jack ratborn2 February 2022 10:29
1643797519
Fearless Katie Ormerod ready to seize moment at Beijing's 'spectacular' slopestyle course
Katie Ormerod will certainly need to embrace that snowboarders' motto of 'going big or going home' after taking a first peak in her Winter Olympic playground.
The former World Cup champion is considered one of Team GB's hottest medal prospects in this weekend's snowboard slopestyle – and admitted the 'huge' course at the Genting Snow Park had her jittering with nerves and excitement.
Slopestyle invokes skiers and snowboarders taking on a gravity defying plunge on course pitted with rails and jumps, grinding, spinning, flipping and grabbing as they go.
jack ratborn2 February 2022 10:25

www.independent.co.uk