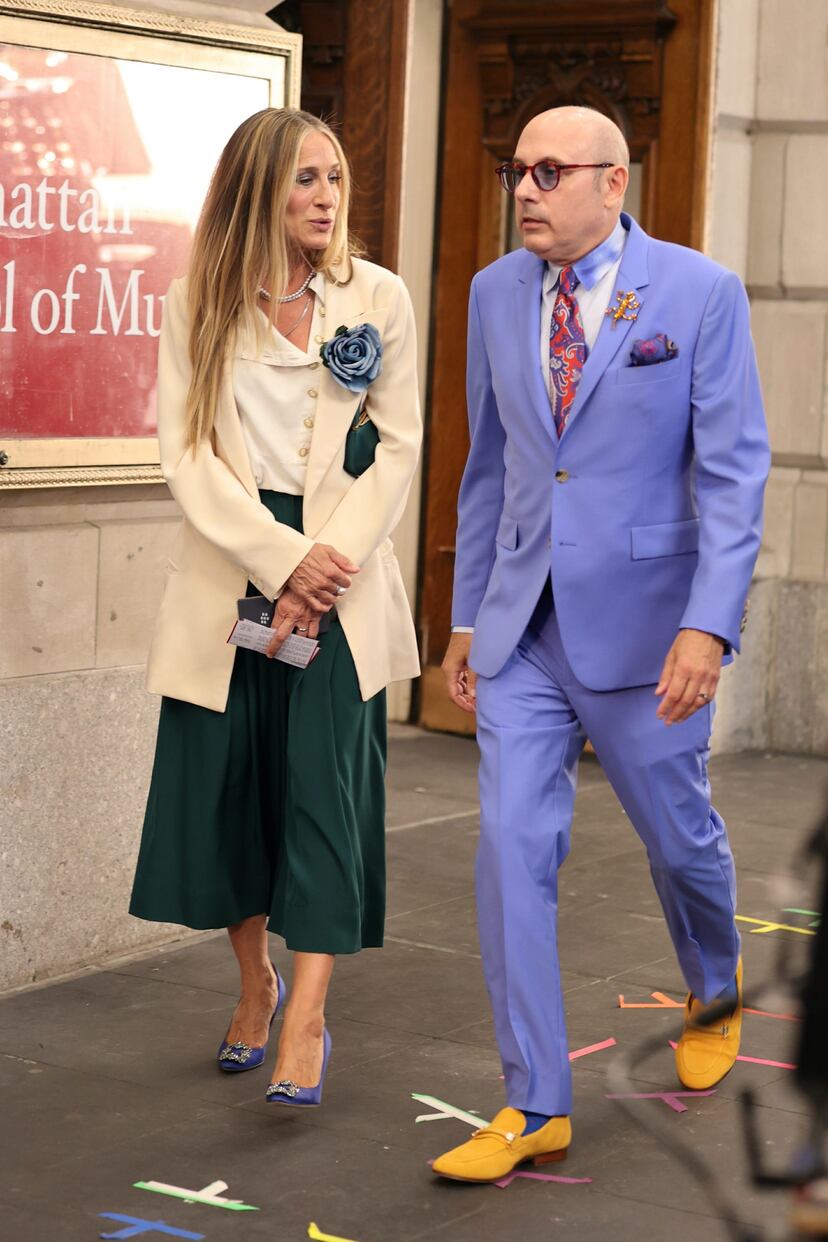 Stanford Blatch became a symbol, a television icon, in the late nineties and early 2000s. He was the eternal companion of Carrie Bradshaw, ideal friend and tireless confidant of the protagonist of Sex in New York. But the friendship between the characters crossed the screen and was reproduced, in excess, in reality. Willie Garson, the actor who played Blatch, and Sarah Jessica Parker, the famous Carrie, were friends for much of their lives and until the actor's death last September, when he was just 57 years old.
In fact, that bond was so unbreakable that now, with the premiere of the new series based on the success of 20 years ago, it has become known that Garson only confided to Sarah Jessica Parker that he suffered from pancreatic cancer. The rest of the team, technical and artistic, stayed completely out of the disease and only found out when the actor's days were coming to an end. And that he participated in the filming of the new updated version of the series, called And Just Like That… and just released on HBO.
It was Cynthia Nixon, who played Miranda Hobbes in that fiction and now repeats in her remake, who has made this circumstance known, as collected by the specialized medium in film and television Deadline. During one of the promotional interviews, on December 10, Nixon was asked who was her co-star for six seasons, and also the new one. "Willie Garson's death was obviously completely unknown and unexpected," the actress confessed.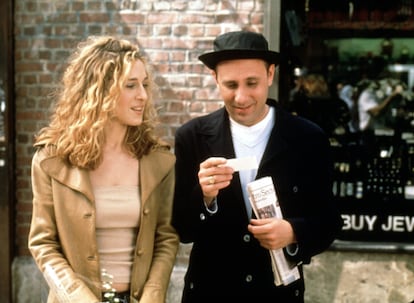 "Sarah Jessica was the only one who knew he was sick when we were shooting, until things were undeniable and they already told us," Nixon said. "Luckily we got to shoot with him, not just before he was sick, but afterwards as well, so it could be something we could talk about and we could listen to him. I know that that was very important for us and I think it was also important for him, not having to hide from us anymore ". In addition, he recalled a phrase uttered by the character played by his film partner Kristin Davis: "As Charlotte says: 'Death is part of life,' but that reminds us how precious those we love are to us."
When Garson passed away, Sarah Jessica Parker dedicated some emotional words to him on her social networks in which she reflected the deep pain that the death of her friend had caused her. As it took a few days to write something about it, she wanted to justify herself: "It was unbearable. Sometimes silence is already a declaration. Of gravity. From the anguish. Of the magnitude of the loss of a friendship of more than 30 years ", he explained, to continue. "A true friendship that has allowed secrets, adventures, a shared professional family, truth, concerts, trips, meals, late night calls, a mutual devotion to being parents and all the joys and sorrows that this brings, triumphs, disappointments, fears , anger and years on film sets (especially in Carrie's apartment), and laugh at night like Stanford and Carrie and like Willie and SJ, "the actress recalled.
"I will miss everything about you," he continued. "And I will remember over and over our last months together. I will reread every message of your last days and write our last calls. Your absence is a crater that I will fill with the blessing of those memories and of all those who will come to the surface ". Parker wanted to dedicate a few last words to the actor's son, Nathen: "My love and deepest affection and condolences to your dear Nathen. You were the light of Willie's life and his greatest achievement was being your father. "
[Atención: a partir de aquí hay pequeños destripes de And Just Like That…]
Garson appears in the first two episodes of the new series, which hit HBO on December 9. There he reprises his role as the popular Stanford Blatch and keeps his friend Carrie company in some of her toughest moments. But, as Michael Patrick King, one of its main creators, has announced, Garson's death will not be reflected in the plot of the series, which will consist of 10 episodes.
"Nobody dies," King said a few days ago in an interview on The New York Times. "Nobody, nobody?" Asks the journalist who interviews him. "Nobody," he insists. "Because it wasn't pretty. And I knew that the audience was going to notice ".
In addition, in a recent interview with the WWD medium, King also explains that they wanted to be able to count on Garson for more chapters, that they had written the scripts for the first six chapters but that after the third, the interpreter's health suffered. But still he was "hilarious and brilliant" during filming. "Everyone, including WIllie, did everything we could to keep going, and the real miracle is that he's alive on the show."



elpais.com
George Holan is chief editor at Plainsmen Post and has articles published in many notable publications in the last decade.