[ad_1]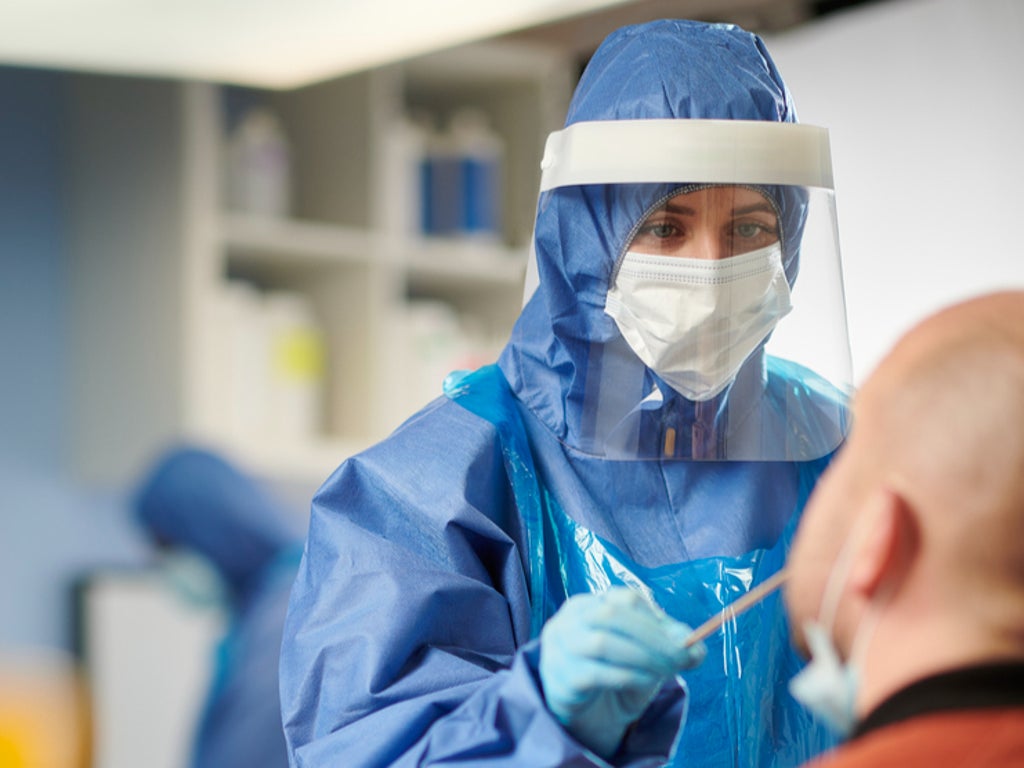 Plan B has come to an end. Clearly, there are political benefits to easing Covid restrictions, but we need to pause and reflect on why we are adhering to these restrictions in the first place. Because that helps answer the key question: should we really abandon a variety of behavioral changes that were designed to hamper the spread of Covid-19?
The first purpose of the restrictions was to prevent us from catching Covid and getting sick until we developed sufficient immunity to the new virus. Fortunately, the success of the vaccine program (along with, less fortunately, high levels of infection in the population) means that most people have developed good immune protection and are now less likely to get seriously ill from covid.
That said, right now Covid is circulating at a very high level in most communities. Last week, one in 20 people was infected with the virus. It's still making people feel bad. Thousands of people are in the hospital right now due to Covid. Already this week, hundreds of people have died after testing positive for the virus in the past 28 days. We cannot dismiss the damage caused by this virus just for political expediency.
The second purpose of the restrictions was to prevent the spread of Covid-19 to other people and make them sick, particularly the most vulnerable people. Once again, the success of the vaccine program has reduced that risk, but has not eliminated it. By easing restrictions, vulnerable people are more likely to be exposed to covid than at earlier points in the pandemic.
Third, let us remember the initial slogan of the pandemic: "Protect the NHS". Our changes were aimed at keeping the number of infections low enough that the NHS would have enough beds, equipment and staff to give people with Covid-19 and those with other health needs the best possible care.
Right now, high levels of Covid are causing reduced capacity throughout the system. The need for improved infection control protocols means less capacity and understaffing due to both the illness and the need for additional staff to care for people with Covid and administer vaccinations.
The result is a depleted workforce and a growing number of people who need care, whether it's elective procedures, mental health care, screening tests, monitoring for long-term conditions or the host of other services the NHS offers.
Without Plan B restrictions to help keep transmissions low, we can expect more people to get COVID-19 in the short term and reasonably high levels in the medium term, not to mention an increase in other respiratory infections like the flu, which were tools. prevented by the same restrictions.
It will be difficult to directly compare the data, thanks to a change in testing protocols. This change may result in fewer people getting tested or formally reporting their positive results. Simply put, the longer we have large numbers of people with Covid-19, the longer the disruption to health services will last.
To stay up to date with the latest views and comments, sign up for our free weekly Voices Dispatches newsletter by by clicking here
There are very definite risks, and some logical holes, to removing the constraints when the Omicron wave is essentially floating around what we expect to be its peak, and at a stage where there is still considerable uncertainty about what its trajectory will be. probable. That probably won't be clear for a couple of weeks. Constraint changes that are made at early indications of a positive path may even alter that path. But even if we are not unlucky with cases rising or creating the right conditions for potential new variants to emerge, the tail of Covid will be long and the NHS will continue to be affected by Covid as it tries to recover.
This is such an obvious time to stop and take a look at what we really want. In the last two years, we have been given the power to reduce our personal and community chances of contracting Covid and getting sick. But why stop now? Stopping at the peak, rather than making sure the numbers have dropped safely, is a bold choice. For most of us, wearing masks, ventilation, and hand washing have become habits. It's hard to form a habit. Unless it causes you significant distress, why mess with this hit?
Taking small steps to reduce the risk of getting sick or passing the virus on to someone else will be good for you and your loved ones, good for the NHS and good for the economy.
Dr Layla McCay is Director of Policy, NHS Confederation
[ad_2]
www.independent.co.uk
George Holan is chief editor at Plainsmen Post and has articles published in many notable publications in the last decade.