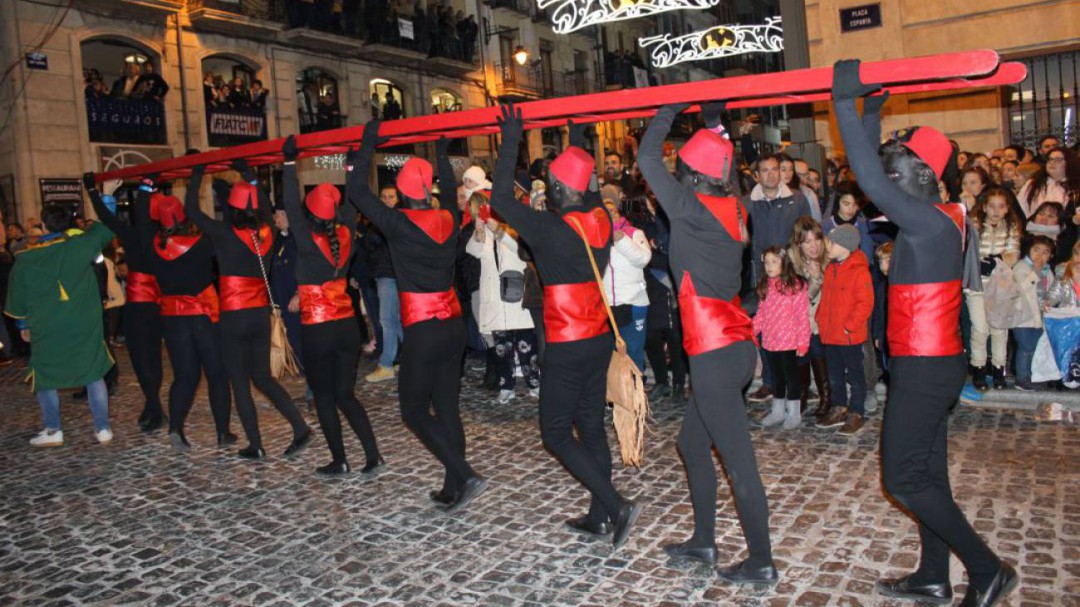 The Three Wise Men cavalcades go through almost all the streets of Spain each year, and many of them still include white people with black paint on their faces to represent the pages of King Baltasar, the only black of the triad who gives toys to children. Spanish boys and girls.
For several years, groups of racialized people have demanded an end to this practice with racist roots, this year with the #StopBlackFaceinSpain campaign, of the Afroféminas collective. But what does it mean to do blackface and why is he racist?
A story of humiliation
At La Ventana we have spoken with Ana Isabel Bueriberi, a member of this group, who has explained the origins of this term. It dates back to the late nineteenth and early twentieth centuries, when the genre 'Minstrel' existed in the United States, in which white people painted their faces black to "ridicule black people, painting them as animals and objectifying them in this way in humorous tone and from the superiority that white people had at that time ".
Now this practice is frowned upon in North America, and a social consensus has emerged to condemn it. There are cases such as that of the current Prime Minister of Canada, Justin Trudeau, who attended a private party "Disguised" as a black person in 2001. Years later, photographs of the event came to light, and the politician publicly apologized, although his popularity suffered as well.
The Cabalgata de Alcoy and others trending topics
In Spain, however, a uniform social consensus on this issue has not yet been reached. Alcoy, in Alicante, is the town with the oldest parade in the country, and every year it drinks portraits due to its custom of painting all of Baltasar's pages in black, instead of choosing black people to play this same role.
"We have been doing this campaign since 2017," says Ana Isabel, "and in the comments many people jump who say they are from Alcoy and who are proud and recognize all this as a gratifying experience. performance, because there is no other way to call it ".
"They disguised themselves as slaves," he adds, "the excuse now is that they are painted black so that their faces are not recognized or because historically they entered through the chimney and were stained with soot."
"But if there are graphic documents, photos and articles that are telling you that they have this origin, no matter how different your intention is, don't do it. We have uploaded different articles and content to social networks explaining why and going to sources, because we are not talking about anything new, this claim takes a long time, but there is no more blind person than the one who does not want to see ", explains Ana Isabel.
Despite this, more and more people recognize this practice as racist, and more and more Baltasar pages are black instead of white painted black. The campaign on social networks raises blisters, but makes many people question a tradition that could be renewed and give racialized Spanish boys and girls an opportunity to see a wizard king and pages who look like them.



cadenaser.com