During confinement the differences between those who spent their days in a tiny room in a shared apartment and the celebrities who lived their confinement in a mansion were so evident that many felt social inequality as never before. The free time between four walls and a solitude forced by the common good gave rise to the birth of a phenomenon that emerged in a pandemic but has come to stay: the designporn. Or what is the same, looking for photos of beautiful objects as an escape route to deal with bad news, bad days and bad spells.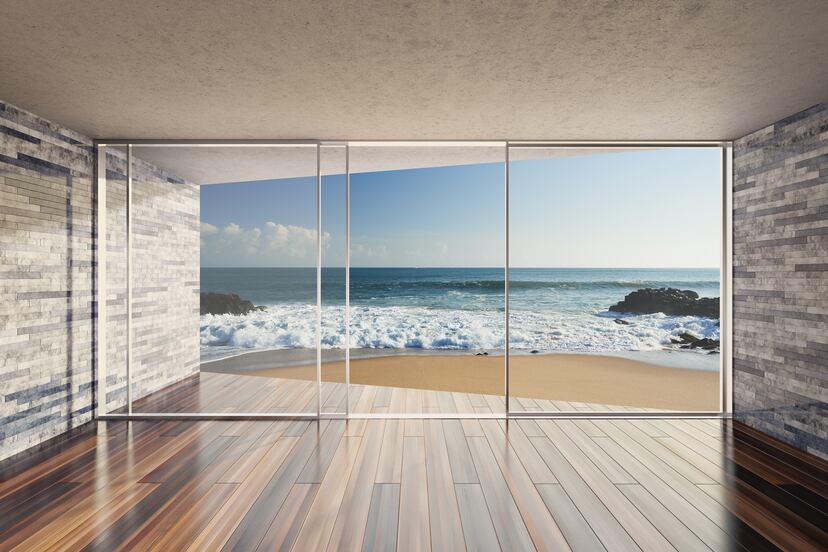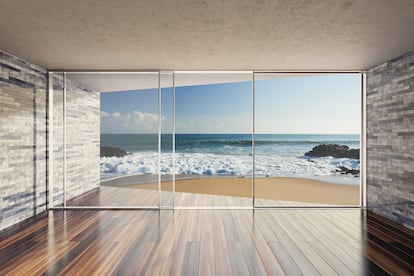 Looking at photos of buildings, decorations or design objects is a source of pleasure and escape. "During the crisis of 2008 we learned something that perhaps we already knew, but that was absolutely clear to us at that time, and that is that the house is very important to people. And it is for three reasons ", he tells us José Ramón Ubieto, psychoanalyst, professor at the UOC and author of the book The post covid world between presence and the virtual. "The first has to do with what the house meant from its beginnings, a refuge where you protect yourself from your enemies. Secondly, the house unites us with our family, that is why there are still towns where it is common to ask which house we are from. And the third reason is that our home is also the place where our privacy is guaranteed ".
According to Ubieto, the appearance of a crisis, such as that of the coronavirus, makes all these reasons much more evident. "That is why it is logical that the house is venerated and becomes an almost sacred element. Social networks, virtual worlds in which we live a large part of our lives, also collaborate in this operation of idealization, of sacralization, of veneration of these new gods of the home ".
But there is something else. In an interview for the magazine The Furniture, the psychologist Noelia Sancho raised various reasons that would explain this attraction to looking at other people's houses, among which curiosity and innate attraction to the beauty of human beings stand out.
A well decorated house generates pleasure because our body responds to that beauty by secreting endorphins. That is why everything beautiful attracts. On the other hand, curiosity is the vehicle through which we learn and we could not prosper without it. But for that very reason, beauty and curiosity are also portals for escape, something that, according to the writer Antonio Pau, author of Manual of Escapology. Theory and practice of flight from the worldWe humans have been practicing forever. In this book, the author explains 30 ways in which men and women of different eras have escaped adverse circumstances by taking refuge in kinder environments that allowed them to be happier.
Pau underlines the case of the Epicureans, the followers of the philosopher Epicurus, who, before the fall of Athens and the beginning of the crisis of Greek civilization, distanced themselves from society by forming their own circles, seeking tranquility and the absence of pain. in a simple life in nature. In the Middle Ages, according to Pau in his book, perhaps as a derivation of these ideas from classical antiquity, the concept of the enclosed garden (closed garden), a proposal from which the cloistered convents also derive. In short, places to get away, meditate and disconnect from the world in complete silence.
In our time, it is not so easy to flee physically, so many opt for virtual escapes. Some even build their own imaginary worlds (the increase in users who experienced video games such as video games at the beginning of the pandemic is no coincidence). Go Sims The Animal Crossing) and others find this evasion on social media.
This second case is the secret of the success of Instagram accounts that show architectural wonders, whether real or generated using 3D technology, and which in the last year and a half have experienced a remarkable growth in audience. One of the most important is @somewhereiwouldliketolive, a channel managed from Barcelona by the architect and designer Kathy Schiebeck and the photographer Rubén Ortiz, co-founders of an architecture and interior design studio, which has more than 826,000 followers.
"Somewhere She was born in 2010. Kathy, my partner and at that time my partner, and I decided to open a blog to collect reference images or inspirations, both for her as an interior designer and for me as an interior photographer ", Rubén tells us. In the success of Somewhere one of the maxims of the internet is fulfilled, which says that the first to come up with something new have a good chance of ending up dominating that terrain. "We were pioneers and we appeared at the right time because at that time an audience emerged that demanded this type of content. Interior design and architecture began to acquire value in more modern, more cultural circles. We coincide with the arrival of hipsterism and the massive consumption of culture of all kinds that this trend brought with it, "he tells ICON Design.
Regarding the growth of the account during the pandemic, Rubén confirms this last year and a half has been spectacular. "We had 300,000 followers and now we have more than 800,000. Personally, I think the quarantine has had a lot to do with it. Somewhere it offers its audience a way of escapism, of traveling through those images, and offers the illusion of being there one day or of being able to live an experience related to the place of the image ".
In addition, interior photos showing these types of accounts are very useful for professionals in the sector and for anyone looking for ideas to renovate their home. Something that, after knowing what it is like to spend months in prison, seems more necessary than ever. "Somewhere", Says Rubén," it is also a source of inspiration and documentation to have a reference of how a swimming pool should be, for example. In the end, the account name is Somewhere I Would Like To Live [Un lugar donde me gustaría vivir]".



elpais.com
George Holan is chief editor at Plainsmen Post and has articles published in many notable publications in the last decade.