I arrived at Cereal with multiple expectations. I was extremely curious to know the bread research center that he had told me so much about Jordi Gallés, a modern building located in Sant Joan Despí, a few kilometers from Barcelona. During two long hours I did tastings, I visited their classrooms, workshops and workshops. I spoke with Gallés, director and owner of the family business Europastry, and with his namesake Jordi Caballero, and I said goodbye convinced that exciting horizons are emerging in the future of the bakery. What kinds of breads will we eat for years to come? How are consumer tastes evolving? To my questions, time and time again they both answered me in an alternative way.
What is Cereal?
"The International R&D Center from Europastry where we explore the future and accelerate innovation in bread and pastries. A place where we develop products and try to stay ahead of consumer trends ".
Your tools?
"Experience, work, technology and an undeniable passion to discover new frontiers.
Where did Europastry come from?
"Right here. It's been 35 years since my father started making croissants while experimenting with pre-baked bread. He opened shops, found that it was an alternative, separated the workshop from the management of the shops and from there the company grew ".
Is it still your property?
"It is completely familiar. My father passed away and now I share it with my two sisters. Investment funds have not entered at all ".
Is all the bread you make pre-cooked and frozen?
"We do everything, but it is true that the largest contingent of our distribution is done frozen."
How does Cereal work?
"We are a open innovation center to new technologies, incipient fashions and the ideas of our suppliers and clients. We promote products capable of achieving success in the future. It is a trend incubator that receives proposals and generates streams. A few years ago we started making breads kind brioche. Today we are providers of Whole Foods in United States. We even built a plant in that country to supply the North American market ".
What is it Baking the Future?
"A program that welcomes startups of all the world. In the second call, we gathered 60 applications and selected the emerging projects that were most suitable: a Danish firm that elaborates flours with beer bagasse; another of Madrid that extracts gluten from flour, and a third Chilean who ferment the doughs by reducing the salt of natural form. We have already consolidated cases such as startup Green in Huelva, which makes vegetable margarine from olive oil. Something ideal to obtain the same textures in pastries with fats rich in oleic ".
How is your day to day?
"We make what we can think of, tomato, blood sausage or chorizo ​​bread. On our Instagram account (@cereal_bakery), After publishing the recipe, we sell the products online. It's the first time that Europastry goes into fresh breads, not frozen. Our innovation center is not just one of many to use where samples are discarded, but we make them on a larger scale and sell them. With this income we finance ourselves and undertake new projects ".
What trends do you detect on the rise?
"The textures are expanded, in parallel to the new flavors," he answered. Jordi Caballero. "Texture and flavor they make up a whole. If the texture of a bread is good but does not taste good, something is wrong. A good bread must have balance. It should be pretty, have a bite, smell and taste like grains, and even sound good when cut. "
Are hydrated breads moving forward?
"High hydrations are not always that good. The fact of hydrating the doughs more does not guarantee better breads. Everything must be in its proper measure. A low hydration bread does not have to be bad, on the contrary, there we have the candeal, great. And, on the opposite side, the Galician breads with 75-80% also magnificent ". "I would add the authenticity as an unmistakable feature quality in the future ", intervened Gallés. "You have to go back to the origins and maintain transparency."
Breads with soul?
"The soul of a bread is something intangible associated with the processes generated by the sourdough and the passage of time, an invisible factor. What does a piece of bread offer us in sight? Heart and skin, that is to say, crumb and crust. The skin can be very thin, or thick and crunchy. And the dense and brown crumb, or elastic and honeycombed. It does not matter. The soul remains hidden. Bread is defined by three factors: heart, skin and soul, the great intangible.
What trends have you been observing?
"There is not just one, but several. The demand for open-structure loaves is growing, those pieces that weigh less and are more easily digested. The so-called crystal breads, neutral concept, they are ideal to fill with ham without penalizing the flavors of the Iberian. In turn, they perform the function of napkin: they have fine crusts and soft crumbs and do not stain when eaten. The dense, slightly acidic pieces are pigeonholed into more restricted market niches ".
Where is the market going?
"The loaves of thick and golden crusts and the slow fermentation breads of dark crumbs. The consumer associates brown breads with something natural and healthy, with whole grain products and complete flours. White breads reveal quick kneading and oxidation. In general, be wary of very white crumbs. There are exceptions, of course, like candeals. "
And in retail, are there trends?
"The sale of cut breads tends to consolidate. Every time we find more bakers who sell loaves cut at the moment. We return to the sale by weight. Maison Julien, The Flavors of Pierre Demours, better baguette from Paris in 2020 who has a counter with their cut breads ".
While we were chatting and testing samples, Gallés and Caballero they were showing their latest generation equipment. Intelligent high-tech ovens capable of storing data, analyzing the firing, reaction and expansion curves of the pieces. "We replicate traditional breads with modern processes. The contrast between technology and craftsmanship is present in our processes, "he insisted. Caballero. "Technology helps us improve results while continuing to behave like artisans."
And we went to the tastings of "crazy bread", according to the words of Caballero: sobrasada, blood sausage and even a fried egg flavor with potatoes that contained neither one thing nor the other. "It is the effect of the sulfur salt of the Himalayas," he explained. Shortly after, Caballero He showed me the versatility of a highly hydrated dough that he molded and cooked on the spot to obtain pizzas, foccacias, muffins and breadsticks. A gastronomic feast.
Before saying goodbye, I crossed a few sentences with Gallés about the future of the bakery.
What situation are we in?
"In Spain we have a really good bakery industry. And with a contingent of artisans who do not stop improving in quality and varieties. The last MOF French Matthew Atzenhoffer He went out and was partly trained in this center. Another barometer of our quality is determined by our exports: 50% of the turnover of Europastry We do it in 60 countries. We export to France, Italy, Germany, England, etc. All precooked and frozen. We sell croissants in France and donuts in New York, two pikes in Flanders. "
You supply artisan bakers.
"We like to say that we are the advanced raw material for certain craftsmen. In fact, they account for 30% of our turnover in Spain. We are your complement in plots where they are not enough. Imagine they need loaves of spelled or buckwheat in restricted quantities. We supply them and complete their portfolio. "
Are there quality wheat in Spain?
"We are a country with a deficit in wheat, the weather does not help us, we lack cold, temperature. Wheat has always been a rainfed product. In certain areas, even if it is not watered, it will not be cultivated. We come from a world in which The key was only the quantity, the key was none other than the yield per hectare. Now new parameters prevail. I detect positive attitudes among farmers to improve things. We are very satisfied with the initiative responsible wheat with which we have implemented a manual of good practices endorsed by the Spanish Association of Cereal Technicians".
Gallés He conveyed to me his concern about reducing the carbon footprint of bread. "The key is in the field," he told me. 70% of CO2 comes from cultivation practices. We have to continue helping farmers to reduce it. We want to reach carbon neutrality by 2030. Fundamental changes await us, such as the regenerative agricultureincluding planting herbs, rotating crops and restoring that biodiversity we all long for. "
Follow me on Twitter: @JCCapel y and Instagram: @jccapel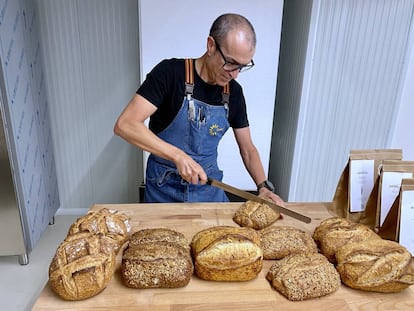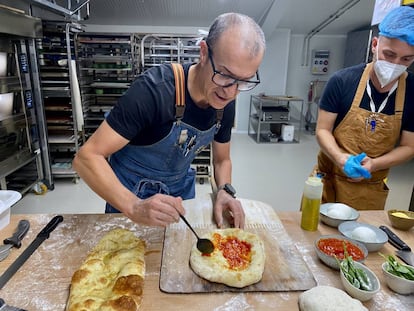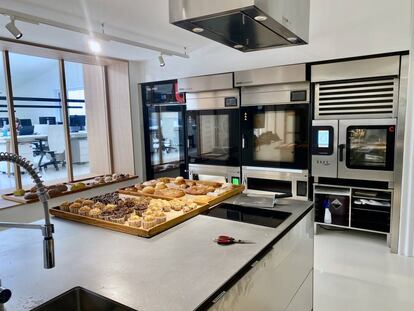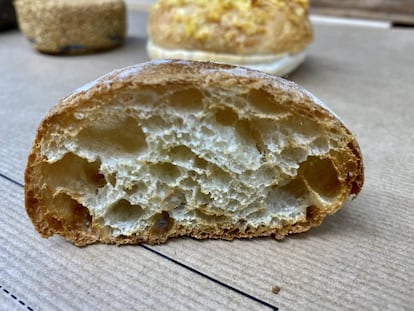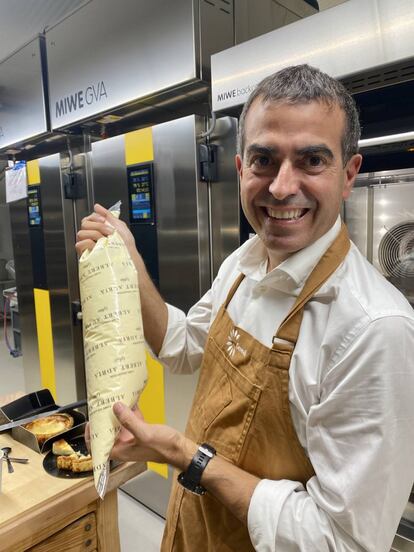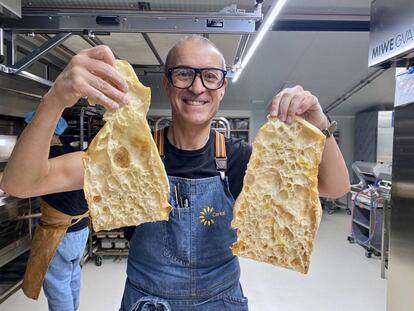 elpais.com