It's one of those sad Mondays in January. Leonardo Sbaraglia (Sáenz Peña, Buenos Aires, 51 years old) eats a ham and avocado toast for breakfast in silence until a man approaches him from behind and hugs him warmly. He, far from being scared, lets himself be loved. "Hello, Leo," greets the newcomer. "Ah, Juan!" Sbaraglia replies. Juan Diego Botto (Buenos Aires, 46 years old) is the last to arrive at this reunion of Argentines in Madrid, protagonists in addition to the new Movistar + series Everyone lies, by Pau Freixas. From afar you can hear a loud laugh, one of the many that she will be releasing in the next few hours Natalia Verbeke (Buenos Aires, 46 years old), who has arrived first and is already in front of the photographer. Leo approaches her too: "I love you!" Verbeke responds with the huge smile with which she has lit up so many scenes in so many movies: "Me too." It is seen that there is no place for sadness in this study.
The intense brotherhood transmitted by these veterans of Spanish cinema comes from various vital concurrences, of which Everyone lies, currently on air, is just the most recent. All three, for example, are living history of Spanish cinema, faces of some of the most beloved breaths of fresh air from that transitional era that was lived between the mid-nineties and the early two thousand: Stories from the Kronen (botto), The Other Side of the Bed, soccer days (Verbeke) or Intact (Sbaraglia).
His three stories began in Argentina, about five decades ago. The actors Diego Fernando Botto and Cristina Rota had Juan Diego in 1975: two years later, Diego was kidnapped and murdered during the Videla dictatorship. "My mother held out as long as she could during the search, but when her children began to be in danger, she took us out of there," recalls Botto, who arrived in Spain at the age of three, in 1978. "My first memory is the plane. I vividly remember me and my sister running down the hall, looking out the window, I remember throwing up."
Natalia Verbeke and her family would travel the same route in 1986. She was 11 years old. "My dad was very convinced, my mom not so much," she recalls. She has an Argentinian accent when she talks to her compatriots. "It was hard to see my parents' pain: you see that they are suffering and you try not to let them see you suffer." Sbaraglia nods solemnly. He crossed the pond for the first time with a more developed career. "I started coming when I was 17 or 18 years old, by personal decision and as an adult. It is very different: it did me a lot of good, it expanded my world, my work, my head." He takes a sip of mate, an infusion more Argentine than soccer and the psychoanalysis that accompanies him wherever he goes. Botto and Verbeke also drink it, but at home. "You don't know how it makes you go to the bathroom," she argues, alluding to her diuretic effects.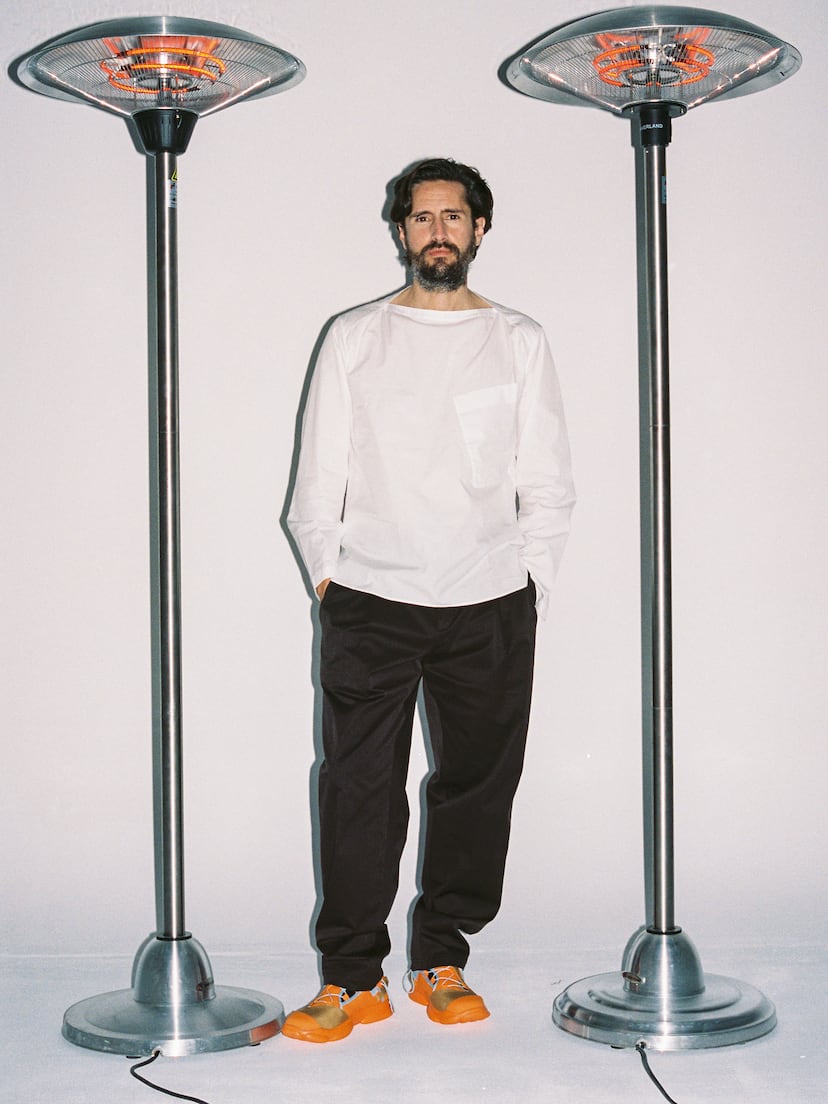 That Sbaraglia is Argentine is well known; that Verbeke and Botto suffered in their flesh from the impotence of being immigrant children, perhaps not so much. That has its impact on the psychology of a kid. "The uprooting has marked my character and my way of seeing the world and empathizing with people," the actress is honest. "Starting school with a language that is the same but not the same. When I arrived I felt that people were talking angry all the time. I didn't understand the words." Botto identifies that feeling: "My sister María would lock me in the room and tell me: 'We have to speak with a Spanish accent.' We forced ourselves to pronounce the C's, take the lisp… I remember saying: 'Do I have something in my tail?', referring to her ass, and everyone laughed at me".
That was the eighties. Spain has changed in countless ways since then. With immigrants too? "It's complex," Botto quickly replies, posing with his hands in his pockets with an air of a mixture of Charlot and a classic movie heartthrob. "When we arrived there was no immigration. Spain is now more open and more tolerant. We are a society that has learned to live with the other. But in recent years, deep xenophobia and deep racism have begun to grow, plagued by extreme right-wing parties that live by inciting hatred of those who are different and those who come from outside."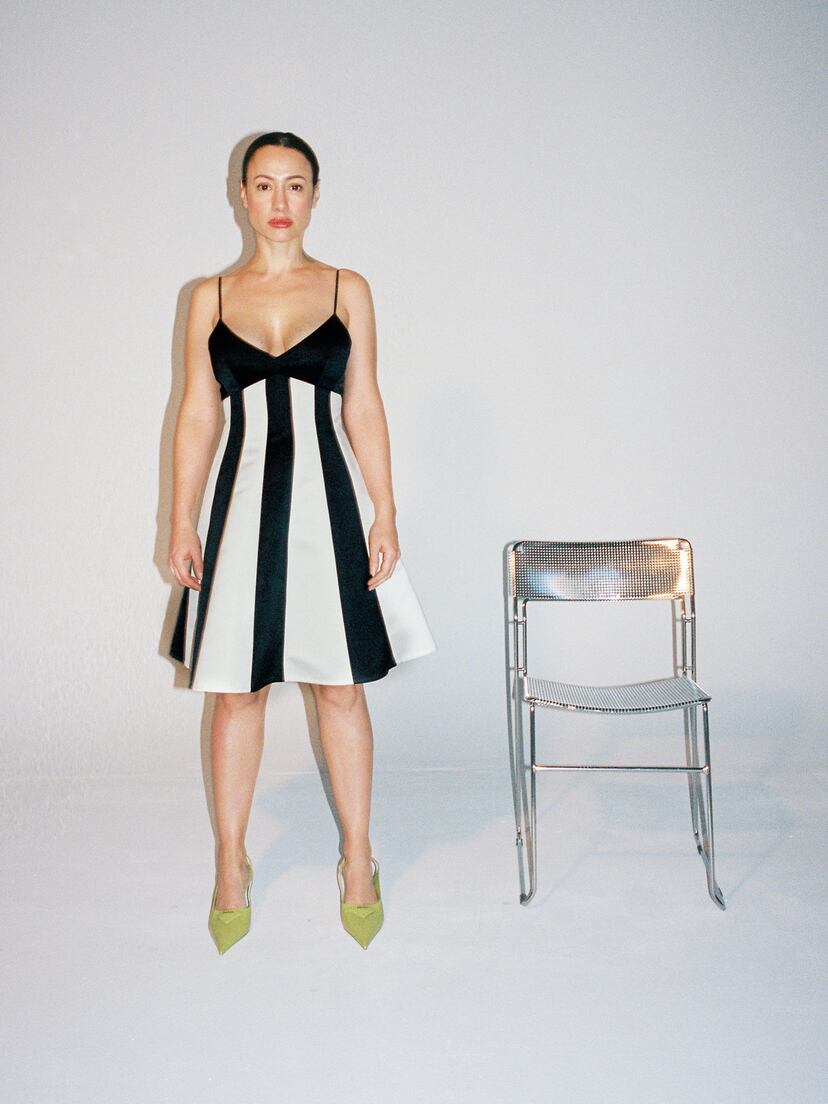 For Sbaraglia, for now, the phenomenon is small. Verbeke and Botto don't quite agree and they tell him something that, perhaps because of their childhood, strikes a chord with them. "There is a figure that has become the center of hatred: unaccompanied foreign minors." Sbaraglia doesn't seem to recognize the concept. "They say they are the ones who cause all the crime," Verbeke explains. "It is paradoxical that minors are the epicenter of hatred… The extreme right has always needed an external enemy to build unity," weighs Botto.
The three have managed to make the interpretation coexist with their role as parents. Botto and Verbeke take their respective daughters as their wallpaper, and Sbaraglia returned to Argentina after a decade in Spain after little Julia was born in 2006. Botto went the opposite way: "I always knew that at some point I had to live in Argentina. And I did, but well, at a given moment you make the decision to say: 'Madrid is my place, at least for now'. And it had to do with the birth of my daughter: all my cultural references and my affection are deposited in this place.
Pau Freixas, the creator of Everyone lies, says that the germ of thriller It arose from the WhatsApp groups of the parents of the school. "They are sinister," says Sbaraglia. "There is always some conflict between a pair of parents." "And the one who sends the macho joke, you say: 'How do you send that?'", adds Botto. "And not to mention politics," warns Sbaraglia. Verbeke and Botto nod loudly.
In the Movistar + series, full of infidelities and intrigues in an upper middle class community, they also play three parents whose lives are shaken by the scandal of a mother and teacher who has slept with a student, the son of her best friend . "Regardless of the social class they are in, it is like when you see Succession: this Shakespearean thing about power and ambition hooks you," says Botto. The scandal and personal relationships are joined by the mystery around a corpse, all told through a very feminine point of view. "We men are partners Of the four women, I found that very interesting."
Verbeke likes how the miseries of that community are being unearthed, something Botto agrees with: "That swamp that underlies that world of gold is what makes the piece so appealing. He has a sense of humor, and that rot…".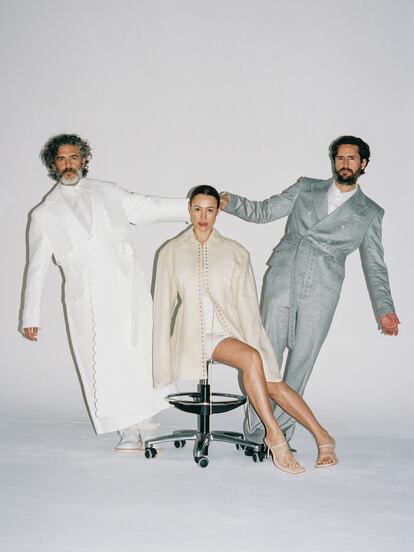 The three end up turning the photo shoot into a game where anything goes. They feel, and see, practically brothers, something that they attribute to the other point that unites them, something essential: their profession. "There is some camaraderie, of understanding each other, of solidarity… From the outside, people see a lot of competition between the actors that I have rarely seen," says Sbaraglia. "You know how fragile this is and how sensitive we are. And you know that your partner is the same", confirms Verbeke.
Are doubts and insecurity lost when facing a project? "I think I have more and more," confesses Verbeke. "The only time I didn't feel like I could screw it up was with Stories from the Kronen", adds Botto Y nuances: "Having screwed up makes you better". Verbeke agrees: "In fact, the only thing that makes you better is the mistake. The other doesn't help at all." Sbaraglia does not comment. "I'm going to the bathroom quickly, okay?" The mate.
Production: Fátima Nuns. Makeup and hairdressing: Céline Miky Vallés (another artist agency). Assistant: Maria Lorain. Photography assistant: Borja Llobregat. Styling assistant: Jorge Ariza.
You can follow ICON at Facebook, Twitter, Instagramor subscribe here to the newsletter.



elpais.com
George Holan is chief editor at Plainsmen Post and has articles published in many notable publications in the last decade.