Martin (not his real name), 13, sits in front of his window at the special protection unit in Uwail, a detention center for women and children, as he waits for his case to go to court. "I was dragged here by a woman," explains Martin in a testimony to Unicef, wearing a gnawed Barça shirt and shorts tied with a rope, while looking down. The window is his only loophole to have contact with the outside, since he was reported for assault and had to remain in custody until his trial is held.
"While running as fast as I could, I came across a pregnant woman. My arm or elbow pricked her while I was running, "says the young man, who when he collided with her had just stolen some onions from a vegetable stall. The salesman started chasing him and the teenager started running. "I was hungry. He planned to sell the onions to get money for food. My uncle fired me four months ago because I spilled sorghum that we had just crushed, and since then I have lived on the street, "adds this orphan of a father and an absent mother, who left for Khartoum leaving him alone.
The anguish and uncertainty of Martin, in South Sudan, in the face of jail and the lack of freedom is replicated in the lives of more children and adolescents imprisoned around the world: specifically, in that of 261,000 in conflict with the law that is they find detainees. They are boys who have allegedly committed a crime or who are accused of committing it, according to the UNICEF report Estimating the number of children deprived of their liberty in the administration of justice (Estimate the number of children deprived of liberty in the administration of justice), the first analysis of its kind carried out since 2007.
"The detention of any child is proof of the failure of the system, but that failure has more consequences because the justice systems designed to protect and support them often aggravate their suffering," says Henrietta Fore, executive director of UNICEF. "This number is scandalous, and it has to call us to reflect and work to reduce it and so that the standard of brevity and exceptionality of the time they spend in prison is really a reality", emphasizes Luis Pedernera, former president and member of the Committee of the UN on the Rights of the Child.
The study cautions that due to incomplete records and poor administrative data systems in many countries, the figure is likely to be much higher. The figures and findings provided by this report were compiled between January 2017 and October 2021. Sources consulted include administrative records of government ministries in charge of overseeing judicial systems, such as the ministries of Justice, the Interior or Social Affairs of each country, in addition to information from the national statistics offices; and centralized databases such as EuroStat and TransMonEE.
A closer and more protective justice
Since the start of the pandemic, more than 45,000 children have been released and returned safely to their families, or through an appropriate alternative, according to new data published by UNICEF in another study titled Detention of children in the time of COVID (The detention of children in the time of COVID). The study reveals that the governments and prison authorities of at least 84 countries have released thousands of minors since April 2020, when UNICEF focused on the increased risk they ran of contracting COVID-19 in confined spaces and crowded, and that the international organization called for their immediate release. "This release is good news, but unfortunately the deprivation of liberty continues to be one of the measures that the majority of the States continue to use and much more efforts are needed on the part of the countries to use other types of options other than the jail, "says Pedernera.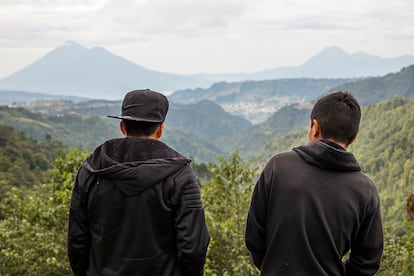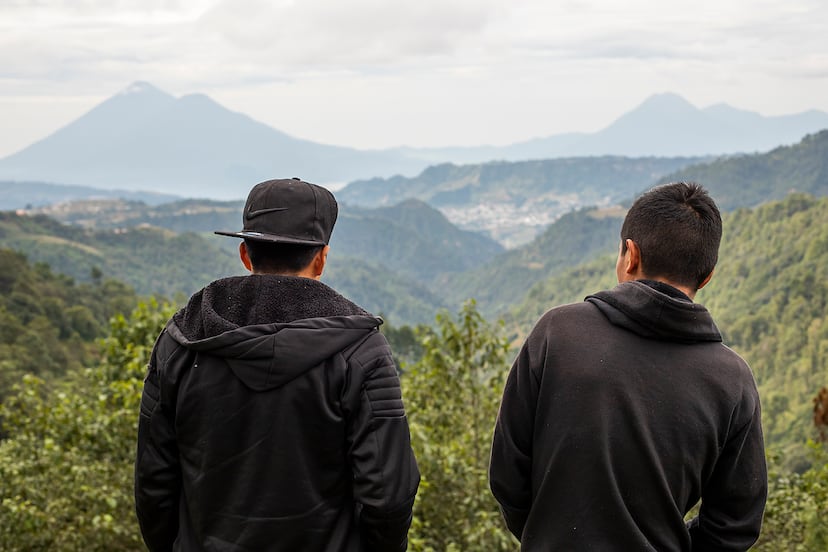 The data in this latest publication comes from a survey conducted by Unicef ​​among its network of 157 offices. The 138 low- and middle-income countries where programs are implemented, and another 19 high-income countries, are home to 90% of the world's child population.
Covid-19 has also profoundly affected the justice system for children, since it has forced the closure of the courts and restricted access to essential social and justice services. Evidence shows that many of these young people, including those living on the streets, have been arrested for violating curfew orders and movement restrictions.
"We have long known that justice systems are ill-equipped to address their specific needs, a situation that has been exacerbated by the pandemic," Fore notes. "We commend the countries that have heeded our appeal and released the detainees. By protecting minors from conditions that could have exposed them to serious illness, these countries have been able to overcome the resistance of public opinion and promote innovative legal solutions that are adapted to the age of the young. This has shown something that we already knew: judicial solutions adapted to them are possible ", he adds.
Overcrowding and lack of healthcare
With these two reports, what Unicef ​​denounces, in line with Universal Children's Day and the celebration of the World Congress on Justice for children and adolescents, is that detained minors – including those in custody before and after a trial; those arrested at the borders for immigration reasons; those who are held by an armed conflict, or those who live with their parents in detention— are often held in confined spaces and in a situation of overcrowding.
Furthermore, they lack adequate access to nutrition, health care and hygiene services, and are vulnerable to neglect, physical and psychological abuse, and gender-based violence. Many are denied the possibility of consulting lawyers and family care, and cannot challenge the legality of their detention. To all this, we add the medium and long-term consequences on the mental health of young people after an arrest, which leaves them marked forever. "The deprivation of liberty, in terms of development, both physical and mental, carries more negative than positive consequences," contextualizes Pedernera.
"There is a growing and exponential number in the number of children and adolescents who are immersed in a process of migration, specifically 14% of people who are moving around the world," he said. Regina Castro Traulsen, General Director of Human Rights of the SCJN in the talk entitled Guaranteeing access to justice for all children and adolescents: towards non-discriminatory and inclusive justice systems, of the World Congress on Justice.
In recent months, and despite the pandemic, there has been an increase in the number of children detained at the border of Mexico and the United States. From March to October 2020, 2106 unaccompanied children and adolescents were returned to Guatemala, according to UNICEF figures. In just seven months of 2020, 64% more returned from the United States than in all of 2019. "The detention of migrant children should be abolished," denounces Pedernera, who recalls that since 2017 the UN Committee on the Rights of the Child has been claiming this measure.
Unicef ​​and Refugio de la Niñez y Misioneros de San Carlos Borromeo, and thanks to funding from the Swedish Development Cooperation, the international agency for childhood and its allies support the Government of Guatemala to provide medical and psychosocial care to migrant children, in addition to supporting the transfer to their communities for family reunification. "Although they often do it with their families, they also do it without company, and unaccompanied migration exposes them to be victims of torture, mistreatment, among other risks. Any administrative or judicial decision of entry, stay, detention or deportation must put the interest of children first. Children must be heard and that their opinions take into account in their migration process ", adds Castro.
But are other alternative solutions to prison possible? It is one of the questions that legal experts have tried to clarify at the World Congress of Justice. "There are ancestral experiences and ways of some peoples of how to approach when a child commits a crime that harms the community and what measures are more restorative than jail. They should be the center and the path that the States should adopt in order not to use the deprivation of liberty as the rule to follow, "concludes Pedernera.
You can follow PLANETA FUTURO in Twitter, Facebook e Instagram, and subscribe here a nuestra 'newsletter'.



elpais.com