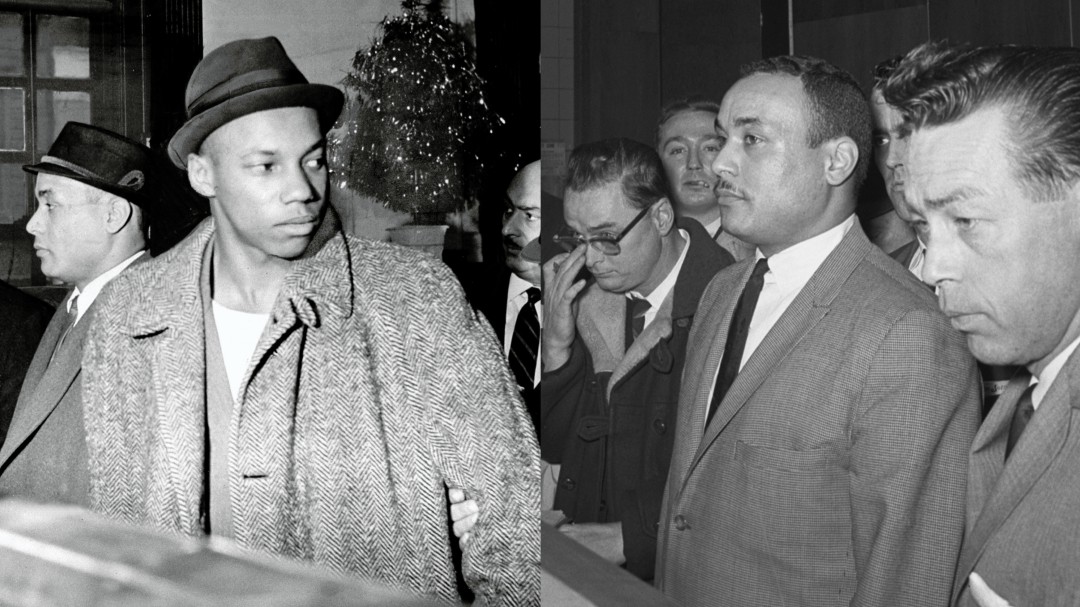 Their names are Muhammad Abdul Aziz and Khalil Islam. They were convicted in 1966 of murdering the civil rights activist Malcolm X, but tomorrow they will be exonerated by the Supreme Court of New York, which annulled the convictions pronounced in 1966 against them, considering that they were "erroneous". The review of the case comes after a Netflix documentary questioned his guilt.
Known at the time as Norman 3X Butler and Thomas 15X Johnson, they spent months in jail accused of having participated in the death of Malcolm X, who lost his life on February 21, 1965, when three men shot the black leader at the time. in which he was to give a speech in an auditorium in Manhattan and spent decades in prison.
Both always defended their innocence. Aziz, 83, was released in 1985. Islam was released two years later and died in 2009. Mujahid Abdul Halim (known as Talmadge Hayer) was also charged and sentenced to life imprisonment, who during the trial admitted to having participated in the murder, although he insisted that the other two defendants had nothing to do with it.
A nearly two-year investigation carried out jointly by the Manhattan district attorney and the attorneys for the two convicts found that some evidence was withheld, which, had it been released, would likely have led to the acquittal of the defendants.
In an interview with The New York Times, Cyrus Vance, the Manhattan district attorney, apologized on behalf of state law enforcement: "Law enforcement throughout history, on some occasions, has not been responsible," for which " these men did not receive the justice they deserved. "
A confession from an undercover cop
Last February, the activist's family disclosed that they had received a posthumous confession from a police officer implicating the New York Police (NYPD) and the FBI in his murder. Malcolm X's three daughters, Qubiliah, Ilyasah and Gamilah Shabazz, called on authorities to reopen the civil rights leader's case in light of "new evidence" presented by a family member of a deceased undercover cop named Raymond Wood.
Wood confessed in a letter before his death that the police and the FBI conspired to "undermine" the civil rights movement, and that their mission was to infiltrate it to encourage its leaders and members to commit crimes.
In the letter, signed in 2011, the deceased police officer explained that his mission was "to find evidence of criminal activity and that the FBI could discredit and arrest its leaders", and that "under the direction" of his superiors he encouraged its members to "commit criminal acts". Wood said he was responsible for the arrest of two members of Malcolm X's security team days before the public address at the Audubon Ballroom, in the Washington Heights neighborhood of Manhattan, where he was shot to death.
About a year before his murder, Malcolm X had left the Nation of Islam, the group to which the three defendants belonged, prompting death threats from members of that community.



cadenaser.com