[ad_1]

The sculptor Saraï Delfendahl works with clay, a material that requires skill and determination. "The form is important in my works, but I work it very roughly and I model it very quickly," he explains. "There are people who rework a lot, who cover the fresh clay with a plastic so that it does not dry out and be able to continue modeling it for several days. But not me. I hardly ever model for more than a day. " From that point of view, it is not surprising that your workplace also looks almost unfinished, as if surprised in media res. It is located in Dreux, half an hour from Chartres, a French region where many close friends – and courtesans – of the royal family had their residences. The house where Delfendahl works belongs to her husband, and has been in the family for more than a century. "All the chateau it was completely destroyed by the Germans during the war, "he points to the phone. "When my husband's grandfather returned after the war, everything was found in this state. He restored a part and left the rest as it was, abandoned, with holes in the ceiling, peeling walls, the traces of the passage of the Germans ".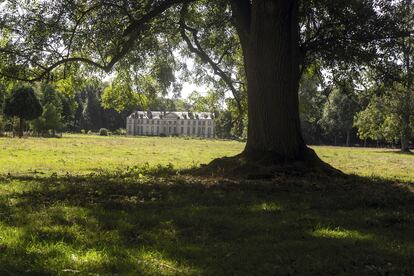 Delfendahl says that, after years living and working in Paris, he came to these eighteenth-century interiors in search of something much more prosaic: space. "An exhibition of mine sold quite well, I was able to buy my own oven and stop sharing the one I rented before. I installed it here, in the abandoned part of the castle, and put my workshop in these rooms. Sculpture requires a lot of space and little by little I began to occupy the abandoned rooms with my works ".
The images on these pages are the visual account that the photographer Roland Beaufre has made of this unusual domestic gallery, a labyrinth of devastated palatial spaces where the enameled sculptures coming out of Delfendahl's kiln interact with each other and with visitors waiting for others. Destinations. In the surroundings of the pavilion there is vegetation, a pond, animals, cereal fields and an atmosphere of rural calm that, in the background, is a natural habitat for the fabulous creatures that populate the artist's work. She assures that her source of inspiration is her childhood. She grew up in the country, did not go to school until she was 12 years old, and the Montessori method in which her parents raised her – an artist herself, an ethnographer himself – included routines such as painting scenes inspired by the stories that were read to them every night. "There were African, Mexican, Asian stories," he remembers. "My favorite was a book of Catalan stories with extraordinary illustrations."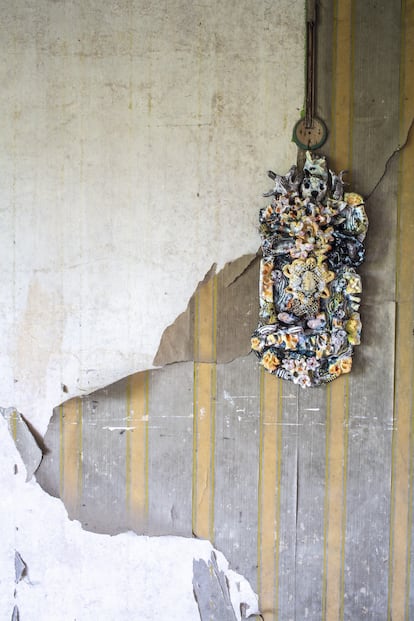 Self-taught, he learned to work with ceramics without masters and found a gallery –Scène Ouverte, in Paris–, and creative collaborations. For example, one of his works can be seen until January in the new group exhibition of the Ruttkowski gallery; 68 in Cologne (Germany). "In my family it was not unusual to dedicate oneself to art, but at first ceramics did not interest me," he recalls. From those forays into the realms of children's stories and what was then called the Musée de l'Homme – today the Musée du Quai Branly, the most important ethnological in the country – came the vaguely zoomorphic forms that Delfendahl quickly modeled by hand and then colored with enamel. . Due to the variety of colors and finishes that come together in each piece, each sculpture requires up to ten successive firings that turn them into insane polychrome filigree that drink from traditional art, fairy tales, Surrealism and Art Brut, from which the artist it is considered a debtor. But at the bottom of everything are the origins. "In my environment it was not unusual to want to be an artist," he recalls. "My parents were a bit baba cool [hippies de los sesenta]They did everything with their hands, from furniture to plumbing. When they asked me what I wanted to be, I said which artist or gardener ". In this corner of country France, Delfendahl has managed to be both at the same time.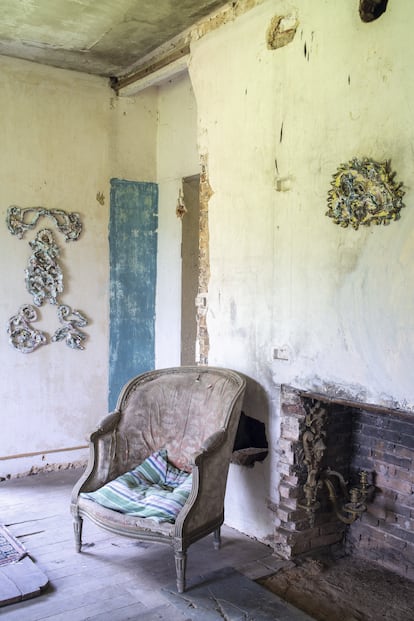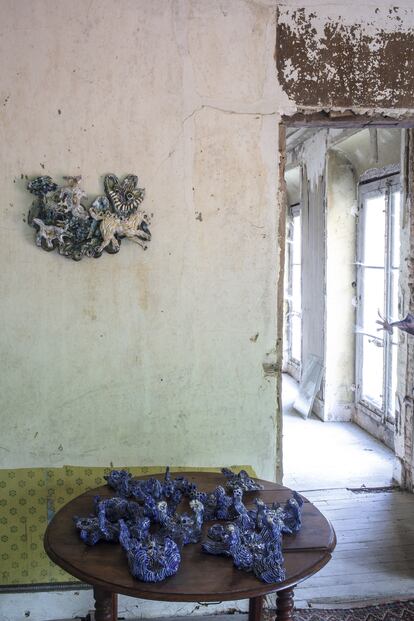 Sign in to continue reading
Just by having an account you can read this article, it's free
Thanks for reading EL PAÍS


[ad_2]
elpais.com
George Holan is chief editor at Plainsmen Post and has articles published in many notable publications in the last decade.