There is a phrase attributed to Sol Peralta -Chilean-American internationalist specialized in the development of audiences and community management-, around the Hispanic heritage, which today takes on special meaning and inspiration in the field of small companies and businesses: "You Individuality is important, but so is belonging. Recognize the parts of your culture that have shaped your past and the parts that you want to take with you into the future.
The foregoing accounts for and exemplifies an aspect of vital importance to understand the resilience and strength of the Hispanic community in an exceptional way in recent years, where the complexities and challenges pointed to the fact that the businesses led and attended by Hispanics would be among the most vulnerable in confinement times.
And although these obstacles and challenges have not ceased to be above, the truth is that the vitality, ingenuity and attitude with which the Hispanic American people have responded to adversity is worthy of admiration. This can be seen in increased sales and brand development with counter-flow possibilities. "How has this been possible?" Some ask. The answer lies in the very nature of being Hispanic in the United States: empathy, humanism, resilience, and identity.
These pillars have not only resulted in a strong and united community, which is always "pulled forward" as they say in many of the Latin American homes, but also in a pride that knows that hard times are not forever and that between The more tools and allies on our side, the better.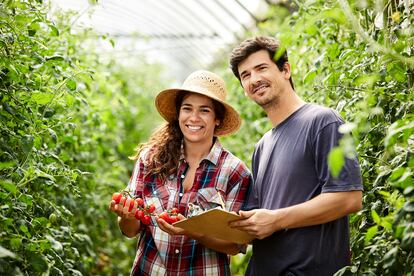 It is under this source of inspiration that strategic companies for this moment that Hispanic companies are going through, such as UPS, have recognized and promoted the quality and unstoppable vitality of a community so important to the business ecosystem of the United States, as it is the Hispanic.
This is how UPS, in line with the United States Hispanic Chamber of Commerce, an organization that today is the voice of 4.7 million Hispanic-owned businesses in the nation that together contribute just over 800,000 million dollars to the economy of that country, have achieved support and assistance to 27 small businesses with a view to transforming Her future.
The campaign that lives under the name of Proudly Unstoppable (Proudly Unstoppable) condenses that mutual commitment that links and unites all the members of the productive chain, under the human, cultural and vital threshold of Hispanic American quality.
We are talking about stores with first-rate food, high-quality and lively textiles, prints with unique finishes and prices, prompt, efficient and sustainable medical, technological and mechanical services. We are talking about giving the best of ourselves, regardless of our nationality and with local pride on the surface, delivering to the door of our clients' homes what really matters.
We Hispanics are everywhere, making the impossible simple and extraordinary what looked ordinary. Together we go further. We are proudly Hispanic, Proudly Unstoppable.

elpais.com