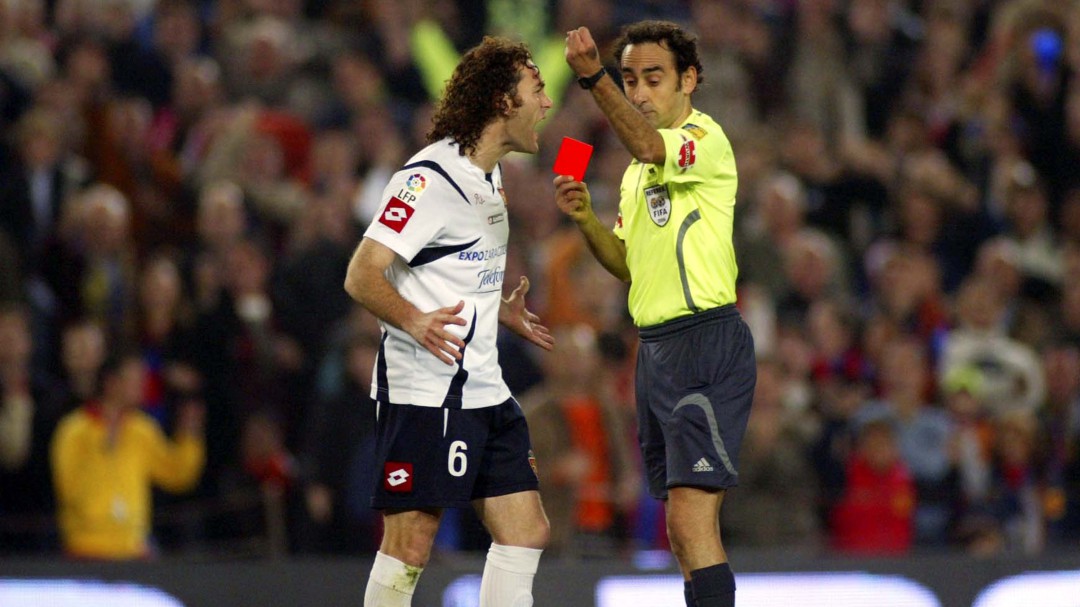 What gift would you give Medina Cantalejo?
A magic wand that makes the hands understandable.
And you, what have you asked the Magi?
Nothing nothing. When they start giving you clothes, they pass on you (laughs).
Marco Reyes asks you what dessert you are going to surprise your family with this holiday season.
A trompe l'oeil, for sure.
More questions. If you take a corner kick out of the box and it's a goal, would the VAR enter?
No. It seems illogical, but no, the same as if it occurs in a foul and is served in motion and ends in a goal.
Ideal quartet of LaLiga referees.
Main referee, Figueroa Vázquez, who is the one who has surprised me the most. For me the best, the fittest, is Martínez Munuera, but Figueroa Vázquez has surprised me. In the VAR I would put Hernández Hernández and in the bands I would put Yuste and Rober, who went out with me and I would always put them on.
How do you manage to be such a machine, Itu?
No, no (laughs). Being natural, I am like that. It's not like it's anything else.
If you were offered to be president of the referees and you accepted … What would you change?
That is impossible, I am not very political to be president of anything. It would change a lot of things, especially the way it works and the choice of referees. Many times we say … 'now President Medina Cantalejo'. But if you have the same tools, you won't be able to change anything. It would demand that the territorial ones not pressure to raise the referees that they want.
You who like to get into puddles … What do you think of women being referees?
My daughter was a referee. If a boy already has it difficult for what he has to put up with … a woman, apart from being a woman, is also a referee … To be very and a referee is to be a heroine. What a woman endures as a referee, people do not know what it is. They are an example of overcoming and courage.
Where can we find the regulation officially?
An IFAB.
Do you see Getafe saving themselves this season?
With Quique if I see it. Many times it is not up to the coach, but for the player to understand the coach's message. And in Getafe they have understood Quique's message.
Are you still wearing the tummy girdle?
I've never used (laughs). This boy has also been wrong because before, when he started with the earpieces, the flask was not on his arm, but in a girdle that they gave us. In our time, they began to wear a girdle until the flask went to the arm.
If this Christmas Eve a family member tells us that they are not vaccinated … What do we do with them? They tell me in the SER Catalunya newsroom that the peppers have not yet arrived …
The peppers will arrive, but we are in a pandemic and things take time. They will have their peppers. The vaccine … I think it's a paranoia of mine. The message has been wrong. People who have been vaccinated believe that they are immune to everything, and I believe that this has been the great failure of the leaders. People have related being vaccinated with nothing happening and it is not. A vaccinated person can infect as a non-vaccinated person. And then you have to know that the vaccine is good for not collapsing the ICU, medical center … But I have an influence: get vaccinated, but know that you still have a responsibility with your neighbor or with your friend.



cadenaser.com
George Holan is chief editor at Plainsmen Post and has articles published in many notable publications in the last decade.