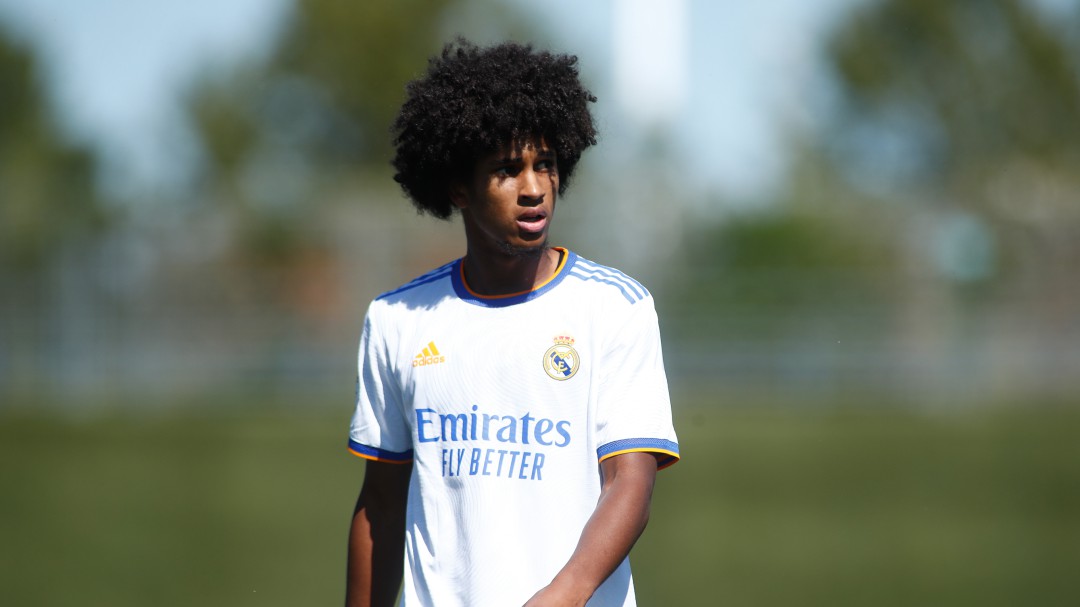 Peter Federico González Carmona, known only as 'Peter' at Real Madrid, debuts this Saturday in a first-team call-up with only 19 years. Electric player on the field and calm outside of it, his origins come from the same neighborhood as those of Raúl González, his coach at Castilla.
The six positives in Real Madrid's coronavirus this week have especially affected the right wing. The Italian Carlo Ancelotti will not be able to count on three natural footballers from that demarcation, such as Marco Asensio, Rodrygo Goes and Gareth Bale, so he has looked to the quarry to find solutions.
And he has found a Peter who had been knocking on that door of the first team that costs so much, no longer knock down, open. Raúl's team is far from the performance it offered last season, in which, despite the losses by players who rose to the first team and the coronavirus, it was one step away from being promoted to LaLiga SmartBank, but the former '7 'Madridista is polishing another diamond from' La Fábrica '.
A difficult year
The average age of the coach's starting lineups is around 19.5 and in the renewed and demanding Primera RFEF he is having trouble getting positive results away from home. Even so, it continues to give opportunities to youth, emerging names for the future such as the central Rafa Marín and Marvel, to which Peter joins.
In the 'miniclásico' he was shown to the general public, but the reality is that he is being the player who, along with Óscar Aranda, is most awakening the enthusiasm of the fans that gather at Alfredo di Stéfano.
Peter, a Spaniard with Dominican parents, began his steps in football at Getafe Olímpico (2011-2014) and later spent a year at Ciudad Getafe before joining Infantil A of Real Madrid. Since then, completing steps until Raúl could count on him in the 2020 Youth League, which ended with the first title of the competition for the Whites.
And he wanted to have him close. Since then, one more from Castilla despite his young age. The coach tested him in more backward positions, but this season he has become a fixture on the far right. Charming by nature, electric in the overflow and with the diagonal inwards as his favorite play, when playing with a different leg.
His future professional career, which within the club predicts long and successful, goes through continuing to progress in that position; and he has in his current coach a mirror in which to look at himself; by delivery and by its origins.
From Colonia Marconi
Both come from Colonia Marconi, an area located in the south of Madrid and of working people.
A connection that then passes to the day to day and is seen in the field. In the victory almost a month ago for Castilla against Sabadell, already 3-0 on the scoreboard, Raúl angrily applauded Peter's defensive effort near the technical area. The effort is not negotiated and Peter has gotten the message from his technician.
All the force and electricity that he transmits on the lawn, he becomes a calm and even shy person outside of it.
This Sunday you can fulfill a dream, that of making your debut with the Real Madrid first team. The casualties can be allowed and her figure, beyond her striking long afro hair, would not go unnoticed.



cadenaser.com
George Holan is chief editor at Plainsmen Post and has articles published in many notable publications in the last decade.