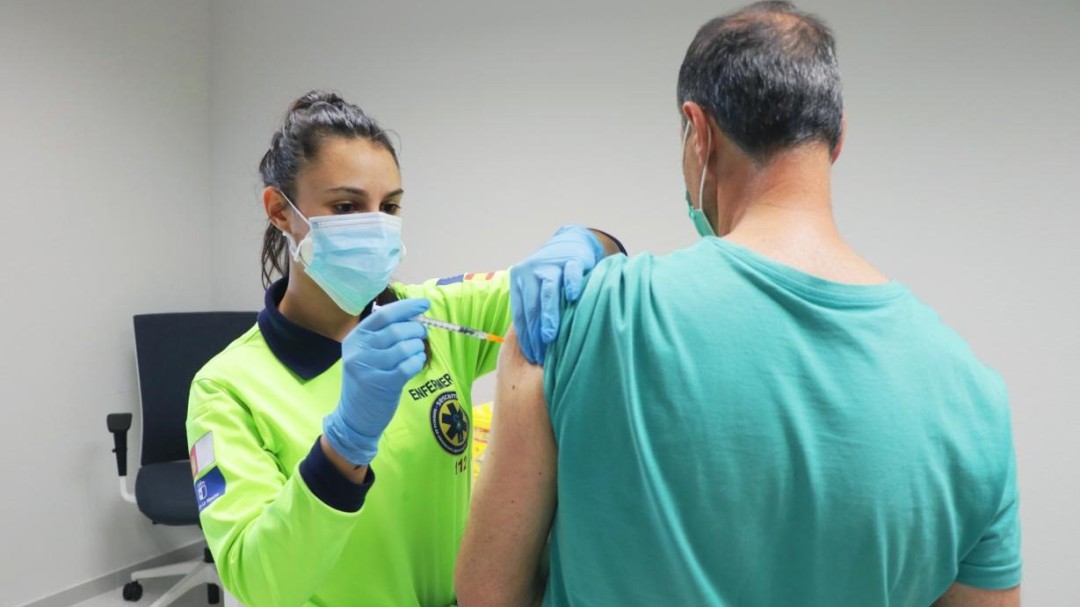 The Public Health Commission will study this afternoon whether to administer a third dose of the coronavirus vaccine to the general population over 60 years of age, to health and social health workers and other users of centers other than particularly vulnerable residences. The proposal, which the SER advanced on Monday, is justified by the rise in infections, the rising rate of hospitalizations among those over 60 years of age and the lower efficacy of vaccines after three months of inoculation.
On the other hand, the World Health Organization (WHO) has indicated this Tuesday that around 700,000 people could die between now and March from COVID-19 in Europe if the current contagion trend continues.
COVID traffic light:
smooth incidence

with which it is measured

Apart from the third dose, Health and communities have pending approval the update of the so-called COVID traffic light; In the draft that they discussed last week, the technicians of the alert presentation proposed to soften the incidence figures with which the level of risk is measured and to relax the restrictions in the scenarios with lower transmissions.
COVID passport
In the debate of the Ministry and the communities, the COVID passport demanded by various autonomies also takes place; For now, it is requested in the Balearic Islands, Catalonia and Galicia to access certain services such as nightlife, although the Xunta also requires it for visits to hospitals.
After one of its main defenders, Euskadi, has seen this Monday how the Superior Court of Justice rejected its intention to demand it in hospitality businesses, the voices that call for a single criterion intensify to avoid the disparity that has occurred in other ocasions.
For example, in Aragon, where they want to demand it in nightlife establishments and in public shows with large capacities, the Superior Court of Justice considers that this measure could incur a "vice of unconstitutionality", for which it has urged the prosecution and the Aragonese Executive to present allegations before.
In Andalusia they advocate requiring this document in hospitals and residences, although it will also wait for what its judges say.
And in Madrid, which calls on Health to lead the implementation of this measure, they are committed to using it but not as in other European countries, if not more selectively, such as in the hospitality industry or certain events.
The Government of Navarra will send tomorrow to the Superior Court of Justice of Navarra (TSJN) for its judicial ratification its application between Saturday, November 27 and Thursday, January 6, 2022, both inclusive.
La Rioja will also consult its Superior Court this week before adopting a decision on the health document and wants to know if it is possible to demand it or not and if it will mean an improvement in the vaccination rate or for establishments and, mainly, for people .
However, the president of the Generalitat, the socialist Ximo Puig, has trusted that it will be operational in the Valencian Community before the next Constitution Bridge.



cadenaser.com