Behind a business there is more than just sales, logistics, strategies and numbers. The human part matters, and a lot. Especially when we refer to a community such as the Hispanic in the United States, where behind the counter or the final product there is a dedicated job that often involves entire families, or where customer service is a plus of warmth, humanity and closeness. Hispanic means doing things differently and as a team.
Being a Hispanic entrepreneur in the United States is also synonymous with strength, pride and persistence, but it is not easy. For Maryann Kilgallon (Pink Lotus), Gabriela Tutalo (Solano Exp) and María Palacio (Progeny Coffee), being Hispanic women in a much more demanding, competitive and historically dominated by male vision has represented a double challenge within the complex. way of having a company on a medium or small scale. But adversity has not prevented them from developing and commanding large projects.
And while creativity, an inexhaustible hunger to learn and try new ways of operating a business, as well as an innate intuition to build teams that can achieve great things is present in these three ventures, what truly makes them unstoppable is something in common. : think of others.
Gabriela, María and Maryann know that there is no business or company that stands on its own or that works solely for the benefit of a single address. Whether it is resizing the way of making coffee, revitalizing the talent of Mexican crafts or designing technologies in favor of the health and safety of the most vulnerable, human empathy and the well-being of the other are an important part in the operation of these three companies.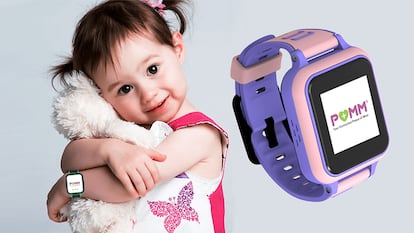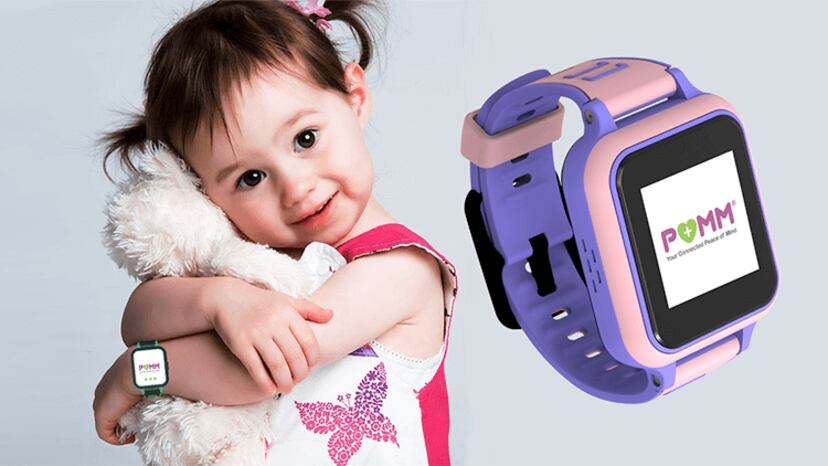 Learn and help
Maryann Kilgallon was born and raised in the United States, in a family of Mexican origins. Since school years he has been interested in selling objects and during the last two decades he has developed businesses focused on food (cafes, restaurants, breakfast bars, etc.). But the real project of his life came one sleepless night, after learning of the death of a minor in his neighborhood, in Orlando, Florida.
"The death of that three-year-old boy broke my heart. And that night I couldn't sleep, I said to myself 'why do these things happen to children when they are not with their mothers?' And I wondered what I could do. That night, in my mind I saw the possibilities: 'You must have GPS, it could go in hand, a phone or automatic way of calling. The next day I looked on the internet but there was nothing as I wanted it. Yes, there are trackers, but nothing else. Perhaps you need to know what is happening, the blood type, eye color, height, what it looks like that day so that the information that is needed, in an emergency, reaches 911 as soon as possible. All that I wanted but did not know. And from there I decided to study everything that was needed ".
The world of wearables, GPS, apps and the universe of health technologies were a foreign map for Maryann Kilgallon, but not impossible to learn and develop. Conference, mentoring, tech shows, an insatiable curiosity, as well as not being afraid to ask, resulted in a first prototype and tests with suppliers, as well as the origin in 2017 of Pink Lotus Technologies, a company specialized in medical alert and security products under a vision as simple as it is focused: guaranteeing the safety and well-being of people of all ages through the application of mobile and computer technologies. Maryann's lifelong business.
However, being a woman generated some suspicion among tech-savvy men, an area that, in addition to having endless technical and gender barriers, is also expensive. However, the current CEO of Pink Lotus remembers them as days of exciting challenge and continuous learning to achieve her dream.
"We have slowed down but never stopped, even in a pandemic. Making calls, going step by step. I did not have much money, but time has served to speak with more people and many people have helped me: cousins, sisters, friends, with what they could, asking for support from government agencies, etc. And thanks to that, the first models are already on the way, which I will start selling here in Florida. And in January my intention is to place them in all the states ".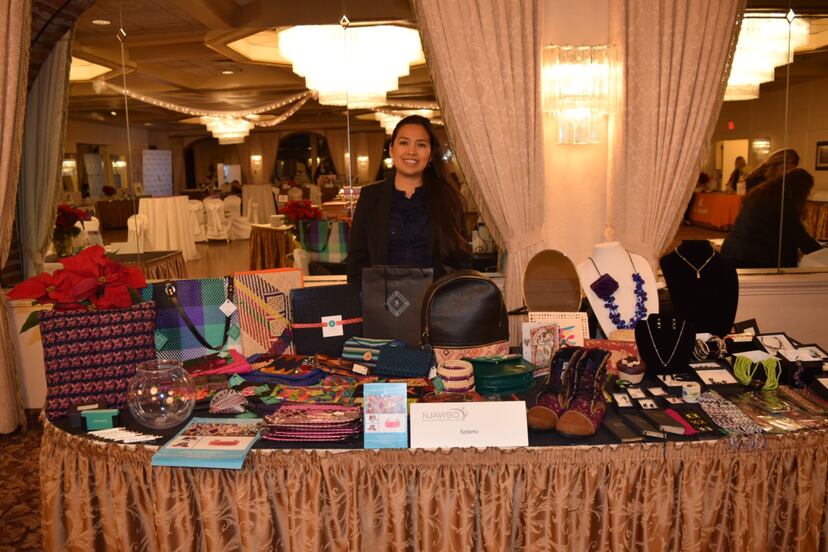 A colorful journey of love and perseverance
For Gabriela Tutalo (formerly Solano), creativity and learning were present from the cradle in her native Tehuacán, Puebla, where she is originally from. From a musician father and a teacher mother, Gabriela recalls the fascination for handicrafts from trips to the surrounding communities, coupled with an early awakening to the precarious conditions of merchants and artisans, who gave life to those beautiful bracelets, figurines, hats and others. creations.
That seed, treasured with appreciation, accompanied a young business student, who also made her first investments from a very young age and learned from her father to sell and awaken her taste for entrepreneurship books, a spirit of work and knowledge that would lead her to New Jersey.
"My first job was as an executive buyer, I loved it, but I needed to learn English. And the most viable way at that time was an Au Pair program (study and work) in 2011, living with a family that was very nice to me. Later I met who today is my husband, I got married. And during the waiting time process that is required to work in the United States, I began to investigate how to commercialize Mexican handicrafts, which at that time was not so usual. When the permit arrived I began my first trips to different parts of Mexico to meet the artisans, learn the techniques and try over the years to enter the market here, which is much more demanding ".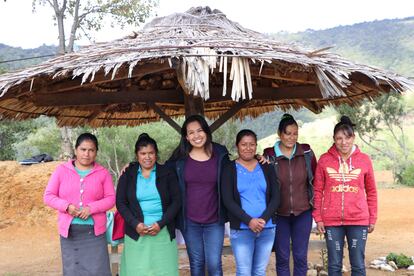 After several tests, prototypes and a detailed study of its market, Gabriela decided to open Solano Exp in 2017, as a brand focused on the vital experience represented by carrying a sophisticated collection of jewelry, fashion and household items made by artisan women from all over the world. Mexico. Although the beginning, Tutalo recalls, was not easy (few sales, semi-deserted showrooms, discouraging comments, etc.), although never complicated enough to give up.
"It has been a path of many challenges, but the project has been very supported from different parts, the government itself, thanks to the very essence of the project, the quality of the customer service and the passion it represents for me. In 2020 I decide to quit my job and dedicate myself to Solano Exp full time, in a concentrated way and transmitting to the artisans how their creations are distinguished from this side. We want the world to know that Mexicans create quality things, that we are people who do things well, work as a team and that we can share the best of our country ".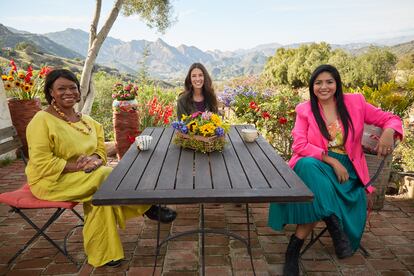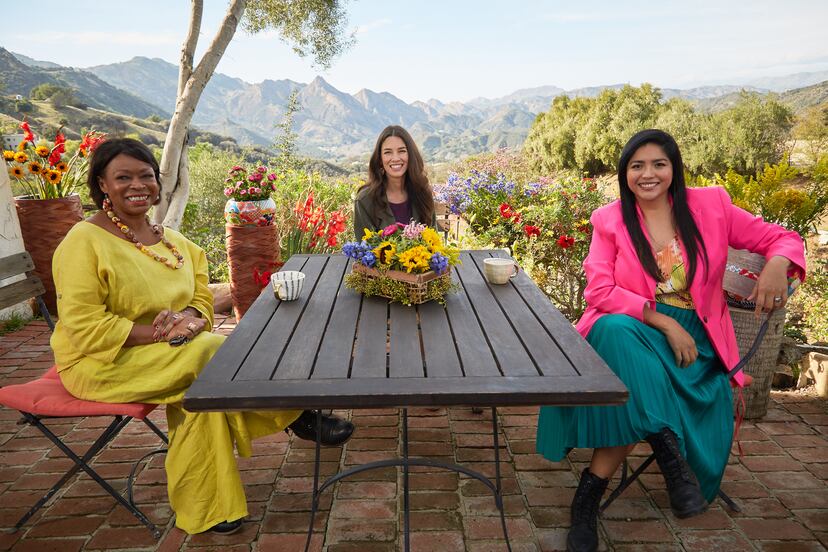 A coffee for everyone
Since her childhood and even many years before she was born, the aroma of coffee has been present in the life and in the family of María Palacio, a Colombian based in Los Angeles, who after years of witnessing commercial injustice towards the coffee producers and direct sellers in their country decided to give a twist, through their project Progeny Coffee, in 2016.
Around 2010, Maria traveled to New York to continue her design studies, collaborating with big names in fashion. But she noticed that in the United States, people consumed a lot of coffee and paid about five dollars for a cup, a price that contrasted in quality with that of their country of origin but also with the economic conditions of the coffee producers, who ended up receiving very little and they even record losses in the face of unfair or abusive business conditions.
"On a trip with John, co-founder, and my husband, we went to my dad's farm and he said 'wow, Maria, what a great coffee.' So from there we considered how to help the family and build a sustainable coffee chain. We evaluated for four years how through the family economy we could give more value to the coffee grower and the consumer. And then I made a change in my life completely and I dedicate myself fully to coffee ", says María, who after selling her delicious coffee in small stalls and even in the backyard of her house came to position large volumes in the Silicon Valley area, in California, for large corporations such as Facebook, Google, among others.
Progeny Coffee bags and varieties of coffee contain printed on the front the photo and the name of the coffee grower who worked with time and care on this high quality product, who also has a fixed price with the brand, which means that they do not depend on a fluctuating global market. Thanks to the fact that Progeny Coffee has eliminated most of the usual intermediaries in the chain, Maria and John's company has doubled the income of the 40 farmers and their families who supply their company, which is in contrast to farmers in the region , who are losing their farms due to low prices and high costs.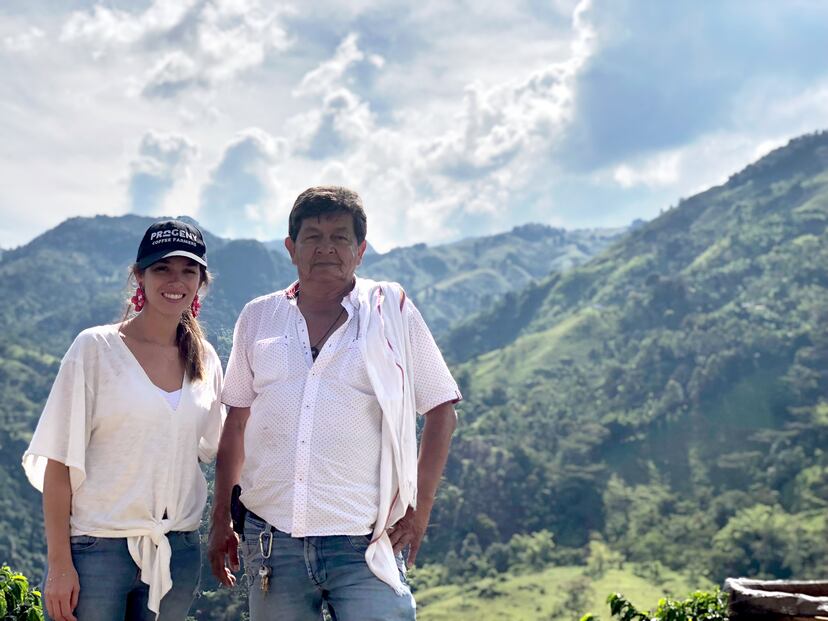 And it is that behind the apparent Latin American boom of Hispanic businesses in the United States, for María Palacio there is quality work that has been able to stand up to the challenges of minorities by working with and for others. Even in the days of a pandemic, the coffee brand he commands was able to make its way between large supermarket stores and e-commerce. This strength is largely based on the worth of someone who recognizes the care and quality behind a very good coffee.
"For a cup of coffee, it took the farmer three years and nine months to harvest; It took the roaster twelve minutes to roast that portion of coffee, and it took the barista five minutes to roast it. The coffee grower would have to be the main beneficiary of his coffee, the one who takes the honors, not 'the roasters'. (…) And at the beginning it was very difficult to transmit it, because the coffee environment is very macho, and also everyone told us no and they closed the doors on us. But underneath I found a very large support network, mainly minorities, which helped us a lot. We allied so much that we ended up opening more than we thought ".
With a new threshold and dynamism for Hispanic small and medium-sized companies in the United States, the immediate challenge involves unity, teamwork, empathy, as well as constant learning and professionalization, which will make a productive ecosystem proudly unstoppable.

elpais.com