In 2021, women have been at the forefront of various struggles that have made feminist movements the true protagonists of the year. There are the Mexican women who, in the face of the growing and unpunished violence against them, have become an opposition movement in their country; the Venezuelans, who have dared to speak about the cases of harassment and abuse and have unleashed an avalanche of complaints; women from different parts of the continent who defend access to free, safe and affordable abortion; or the example of Simone Biles, who dared to say 'enough' at the top of Olympic sport and to put the mental health debate on the table. In Americanas, the feminist newsletter of EL PAÍS América, we review how this year has been for women. (This is the web version of this newsletter that was born this year to address news and ideas with a gender perspective. If you want to subscribe, you can do so at this link).
Feminism, an opposition movement in Mexico:
2021 has been the year of the consolidation of the powerful women's movements in opposition to President Andrés Manuel López Obrador and all the authorities that do not take their demands into account. In a country plunged into a deep public security crisis, in which 11 women are murdered every day, impunity – greater than 95% – reigns in cases of femicide. Perhaps the clearest sign of the strength of women and how the authorities cover their ears in the face of their demands was when, before the feminist protests on March 8, the National Palace woke up walled. The Mexicans arrived on that day outraged by the case of an aspiring governor, the ruling party Félix Salgado Macedonio, who was accused of two rapes and several cases of sexual abuse and to which López Obrador offered his unconditional support. Finally, Salgado Macedonio could not attend the governorship of Guerrero, but his exit from the race had nothing to do with those cases of sexual violence.
While these types of accusations that have public figures as protagonists multiply —in many cases without justice for the victims—, the year in Mexico has left us an important word in a case of gender violence: restorative justice. The influence Yoseline Hoffman, known as YosStop, who was sentenced to prison for broadcasting on her channels the video of the group rape suffered by a minor in 2018, was able to get out of jail in exchange for the commitment to learn and spread issues in favor of the gender perspective. The reparation agreement with the victim contemplates a fine, a public apology, collaboration with the investigations related to the case and that for three years Hoffman attend classes to learn about discrimination, perspective and gender violence. The influence You must share a monthly video about what you learn on your social networks and donate 5% of your monthly earnings to feminist groups.
The Me Too Venezuelan, for Florantonia Singer:
A thick silence has followed the cry of Me Too in Venezuela. It was at the end of April, when an avalanche of complaints on social networks against musicians, theater directors and writers showed the deep wound left in women by the normalization of sexual abuse and harassment and the exercise of masculinity from a position of can. The Venezuelan poet Willy McKey was one of those named and committed suicide by jumping from a building in Buenos Aires. He deleted his entire account on Instagram and left three statements in which he acknowledged having slept with a 16-year-old teenager, 20 years his junior. The wave started by the Harvey Weinstein victims took a few years to reach this country of single mothers and thrown women, in which machismo is a matter hidden under the rug. The attorney general, Tarek William Saab, got into the trending topics of those days, as he usually does, and opened investigations against some of those named, in some cases with political motivations behind. Positions were fixed, poetry books were canceled, awards were withdrawn and many more women decided to show their wounds and point out their attackers. What happened, what was said and revealed, left scars on a part of Venezuelans. But if we must take stock of this 2021, Venezuelan feminism, which for years was atomized into small organizations, at some point polarized by politics, has become a much more powerful and united movement that is felt with each femicide or Aggression, which documents gender violence, multiplies the support services for the victims and has also once again pushed the fight for the decriminalization of abortion, one of the many debts of the Venezuelan State.
A year of ups and downs in the fight for the right to a free and safe abortion:
If 2020 ended a new green wave in America after Argentina approved free and legal access to abortion until the 14th week of gestation, 2021 has been a year of ups and downs in defending women's right to decide. In the United States, where abortion has been protected by the Constitution for almost half a century, the ability of women to freely terminate pregnancy is now in jeopardy. The Supreme Court – with a conservative majority after the presidency of Donald Trump – must decide in 2022 on a law in Mississippi that prohibits interrupting the pregnancy from the fifteenth week and that will create a precedent. In other countries there have also been struggles in this regard. In the Dominican Republic, one of the five countries in Latin America where abortion is prohibited under any circumstance, women stood up to their politicians with a camping trip for more than 50 days to demand that they defend the right to end pregnancies in the three basic causes. They have not succeeded, but they have shown that they will not remain silent in the face of a ban that endangers the lives of many women, especially the poorest.
In Colombia, the path to decriminalization was cleared this year thanks to Causa Justa, a movement that managed to unite feminists from all over the country to work for the same purpose, as Sally Palomino tells us. The women of more than 90 organizations became a single voice and managed to get the Constitutional Court to consider a lawsuit that seeks to eliminate the crime of abortion from the Penal Code. Official data indicate that, from 2006 to 2019, when the partial decriminalization was approved, at least 246 women had been criminally sanctioned (a quarter of them were adolescents between 14 and 17 years old). The times that were scheduled for the Court to make a decision later this year were extended. That is why also in 2022 we will continue to see the green wave taking over the streets of Colombia for a just cause.
This year, EL PAÍS forged a network of journalists in Argentina, Colombia, Costa Rica, El Salvador and Mexico who exposed the tactics that far-right groups use to prevent women from interrupting their unwanted pregnancies, reminds us of our colleague Isabella Cota, who led the investigation. The groups, funded and affiliated by an organization in the United States with links to the Republican Party, offer adoptions illegally, which is why governments in two countries have launched investigations. What is shocking about this story is that it describes the extreme to which religious groups go, with lies and mistreatment, to stop the advance of reproductive rights in the region.
The example of Simone Biles:
2021 was also the year that a very powerful woman, Simone Biles, the greatest gymnast of our time and one of the visible faces of the victims of sexual abuse by coach Larry Nassar, said enough. With her withdrawing from some tests at the Tokyo Olympics because she felt like her mind and body weren't connected, she gave us a lesson in what our priorities in life should be and put the mental health debate on the table.
These are our recommended articles of the week: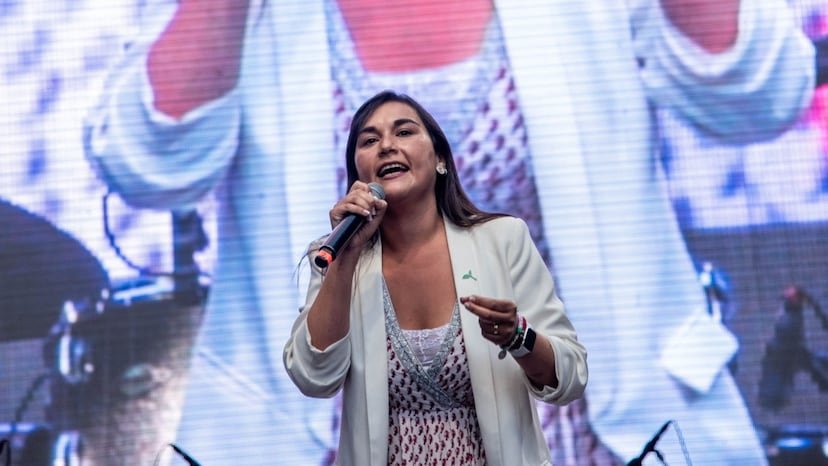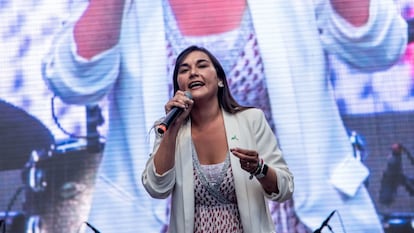 The mobilization of women, especially the youngest, was key to the leftist's resounding victory in the presidential elections.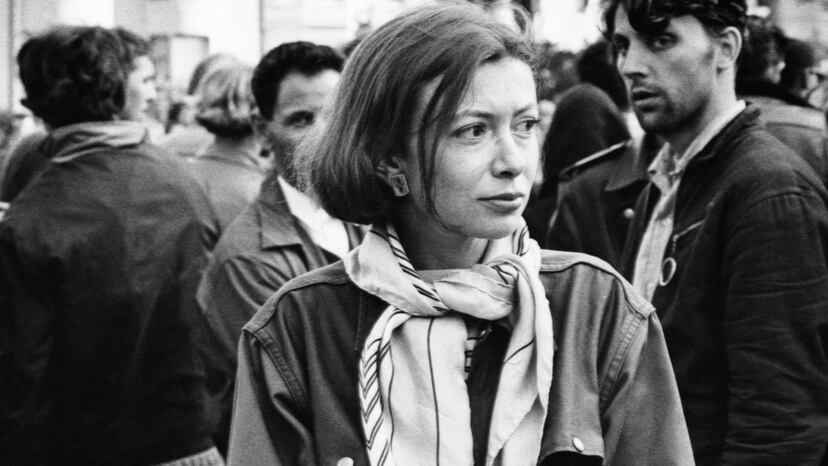 The journalist and writer authored an exceptional number of perfect sentences with a writing that was economy, clarity and simplicity, writes Leila Guerriero.
Odilia Romero leads an organization in the Californian city that vindicates the identity of indigenous Mexican and Guatemalan migrants and serves as a support network
And to say goodbye, some suggestions:
📚A book:
Isabella Cota recommends us Indomitable, by Glennon Doyle, a book that tells how the author went from being a devoted Christian mother and wife to freeing herself after falling in love with soccer player Abby Wambach and becoming an LGTBQ + activist
👭 A bell:
Jacqueline Fowks, EL PAÍS collaborator in Lima, recommends that we follow the "I have two moms" campaign by the Peruvian Darling Delfin and Jenny Trujillo. The women married in Mexico because in Peru there is no marriage for people of the same sex and they had a baby that could only be registered in the name of one of the mothers as born abroad. The couple went to court in their country and in October a constitutional court ordered the National Registry of Identification and Civil Status (Reniec) to recognize the surnames of both in the child's ID. "The decision not to register both mothers responds to an interpretation that leaves the child in the most vulnerable situation," ruled magistrate Jonathan Cueva. However, Reniec appealed that decision, did not comply with the registration of both surnames and the constitutional court has set a new hearing of the case for next August. The "I have two moms" campaign, started by Delfín and Trujillo in 2016 to enroll their son Dakarai, is still going on.
🥋 An initiative:
Gladys Serrano, photojournalist for EL PAÍS in Mexico, recommends us to follow Comando Colibrí, a personal self-defense school for women in Mexico City and Chiapas: It is an autonomous initiative directed and managed by women who share their knowledge of martial arts and self-defense. with cis and trans girls, adolescents and adults. Comando seeks that women can advance towards an autonomous, dignified life free of violence, not only with physical tactics, but also by modifying the forms of socialization so deeply rooted in society that they create insecurity and vulnerability. In 2020, during an interview with EL PAÍS, one of the project coordinators told me that they wanted us women to learn "to live and not to survive, because that is what we deserve".
Thank you very much for joining us and until next Sunday! (If you want to subscribe to receive this newsletter in your mail, they can do it here).

elpais.com
George Holan is chief editor at Plainsmen Post and has articles published in many notable publications in the last decade.