[ad_1]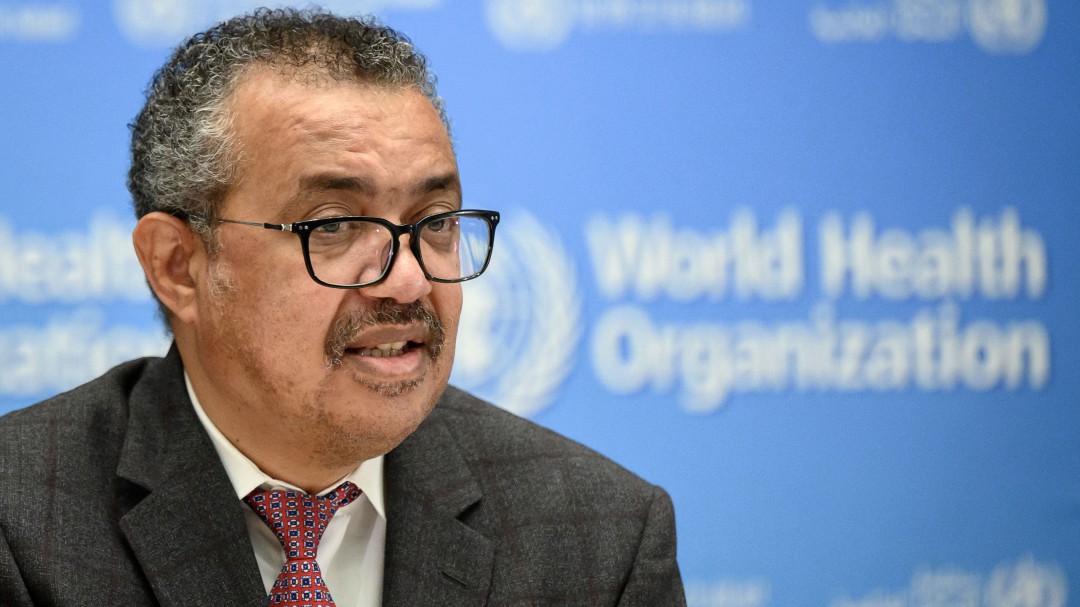 The director general of the World Health Organization (WHO), Tedros Adhanom Ghebreyesus, has warned this Monday that the appearance of the Omicron variant is "another reminder" that COVID-19 "has not finished with us" and that that "hard-earned profits could be gone in an instant."
In these terms, he has referred during the opening of the World Health Assembly, which holds an extraordinary meeting until December 1, in which the member states will propose the strengthening of WHO's preparedness and response to health emergencies .
"We are living a cycle of panic and negligence," he lamented. "We cannot end this pandemic unless we solve the vaccine crisis. In less than a year, almost 8 billion vaccines have been administered worldwide, the largest vaccination campaign in history." Low-income countries, most of them in Africa, have received only 0.6% of all vaccines.
"Everyone knows that plagues have a way of repeating themselves in the world … There have been as many plagues as wars in history, but plagues and wars always take people equally by surprise," said Tedros, opening his speech with this quote from The fish, novel written in 1947 by the Algerian-French Albert Camus.
"Outbreaks, epidemics and pandemics are a fact of nature and a recurring feature of recorded history, from the plague of Athens in 430 BC, to the Black Death, the 1918 influenza pandemic and COVID- 19 ", however," that does not mean that we are powerless to prevent them, prepare for them or mitigate their impact. "
"We are not prisoners of fate or nature," he assured, convinced that the ability to end this pandemic will be a test of the ability to effectively prevent and respond to future pandemics, and for this a "courageous and compassionate leadership is necessary. "as well as" fidelity to science "," generosity "in the exchange of R&D and" unwavering commitment to equity and solidarity ".
"We should not need another wake-up call, we should be wide awake to the threat of this virus," recalled the director general of the WHO, who recalled that the world has a great capacity to anticipate pandemics, prepare for them, unraveling the genetics of pathogens, detecting them in their earliest stages, and "preventing them from becoming global disasters and responding when they do."
And yet he has lamented, "here we are, entering the second year of the most acute health crisis in a century, and the world remains in its clutches." Although he has recognized that there are countries that are stable, while other regions are in "decline", he has reiterated that "no region, no country, no community or individual is safe until we are all safe."
"The appearance of the highly mutated Omicron variant underscores how dangerous and precarious our situation is. South Africa should be thanked for detecting, sequencing and reporting this variant, not penalizing," said the WHO Director-General, noting that the world needs a new deal on pandemics, as the current system discourages countries from alerting others to threats that will inevitably land on their shores.
Likewise, it has affirmed that scientists from all over the world are being urgently investigated on the new variants, their transmission, severity, risk of reinfections and risk of evading vaccines.
Lack of vaccines helps spread the virus
He has again urged rich countries to collaborate in the donation of vaccines, as well as to release patents so that there is equitable access in the world to vaccines and new treatments against COVID-19. "A year ago, when some countries reached bilateral agreements with manufacturers, we warned that the poorest and most vulnerable would be trampled in the global vaccine stampede. And that is exactly what has happened," he lamented.
The WHO "understands and supports" the responsibility of each Government to protect its population, but reminds that equitable access to vaccines is not "charity", "it is the best for all countries", since the more inequality persists in vaccines, "more opportunities will have this virus to spread and evolve in ways that we cannot predict or prevent."
Therefore, it has again called on all Member States on behalf of WHO to support the goals of vaccinating 40% of the population of all countries by the end of this year and 70% by the middle of next, since 103 countries have not yet reached the 40% goal, and more than half of them run the risk of not reaching it before the end of the year, "simply because they cannot access the vaccines they need."
"There is no doubt that vaccines have saved many lives and have helped quell the pandemic in many countries. The countries that have achieved the highest vaccination rates are now seeing a dissociation between cases and deaths," however he warned that you can't let your guard down when it comes to preventive measures.
"We are not talking about lockdowns, which are a last resort in the most extreme circumstances. We are talking about comprehensive and personalized measures that strike a balance between protecting rights, freedoms and livelihoods, while protecting the health and safety of the most vulnerable, "he added.


[ad_2]
cadenaser.com
George Holan is chief editor at Plainsmen Post and has articles published in many notable publications in the last decade.