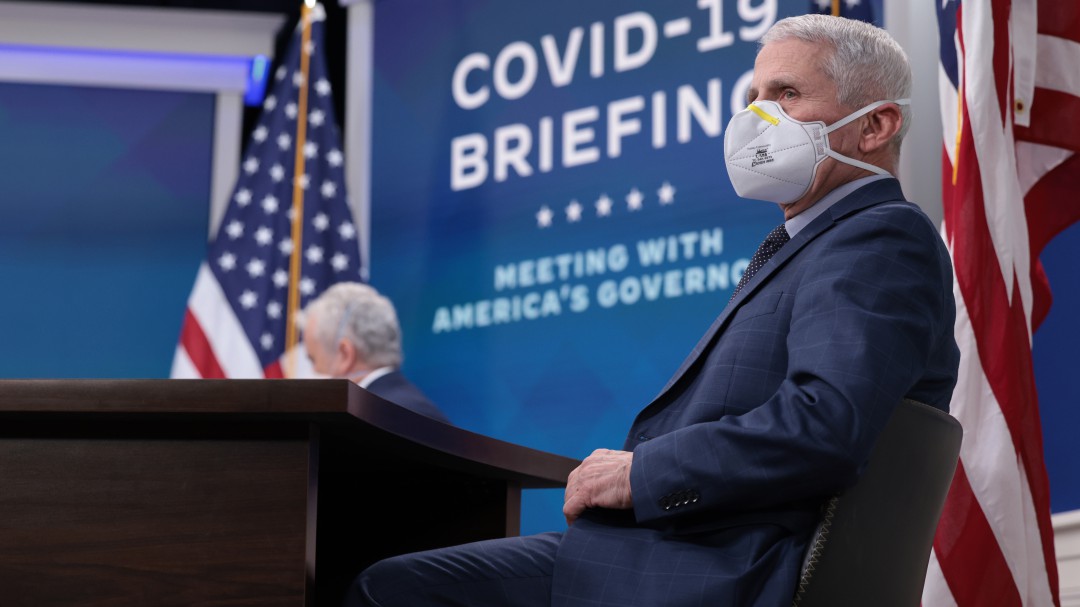 The Centers for Disease Control and Prevention of the United States (CDC) announced this Monday the reduction from 10 to 5 days of isolation necessary for patients who have tested positive for coronavirus.
After these five days of isolation, a mask should be used for an additional five days whenever they are close to other people. The CDC argues that the data suggests that the majority of infections occur on the day or two before showing symptoms and the two or three days after.
New Recommendations
In addition, the new recommendations change the isolation periods for contacts: those who are not vaccinated or have not received the third dose will keep five days of isolation and then use a mask for five more days. If isolation is not possible, you should wear a well-fitting type N95 mask for ten days after contact.
Those who have received the booster dose will not have to quarantine after a contact, but they will have to wear a mask for ten days. If there are symptoms, they should be isolated until they are negative in a test.
"Now we are prepared"
The president of the United States, Joe Biden, has insisted that the situation of the COVID-19 pandemic "is not like in March 2020", since now "we are prepared and we know what it takes to save lives, protect people and keep schools and companies open, "he said in a telematic meeting with the National Association of Governors.
"Ómicron is cause for concern, but should not be cause for panic. If you are fully vaccinated and receive your booster shot, you are highly protected. If you are not vaccinated, you are at high risk of becoming seriously ill from COVID-19, being hospitalized and , in rare cases, even die, "the US president stressed, as recorded in a statement from the White House.
Free trials
Biden added that pharmacies offering free COVID-19 tests have quadrupled, with more than 20,000 places where US citizens can purchase these tests and, in many cases, book an appointment online to minimize the wait.
Likewise, he has said that he has gone from 46 million over-the-counter tests against the virus to almost 200 million in December, data that he reiterated is "thanks to good work."
Increase in hospitalizations
"We know that with an increase in cases and tens of millions of unvaccinated people, (it is anticipated) an increase in hospitalizations. Our hospitals will collapse both in terms of equipment and personnel. That is why we have made available (of The paramedics) millions of gowns, gloves, masks and ventilators. We are mobilizing an additional 1,000 doctors, nurses and military doctors to help hospital personnel, "said Biden.
For his part, the White House's chief medical adviser, Anthony Fauci, has said that the development of a regulation on vaccination should be considered for those travelers taking domestic flights.
Fauci and vaccines to travel
"I think that doing that with domestic flights should be seriously considered," Fauci said this Monday on the US network MSNBC, according to Bloomberg, and has also warned the population to avoid large parties on New Year's Eve.
During the telematics meeting on Monday, Biden said that the governors had asked Fauci about the new requirements for air travel. The lobbying group for major US airlines, Airlines for America, has stated that the Administration had indicated that such a decision would not come anytime soon.
"The Administration has informed us that there is no imminent policy proposal regarding domestic travel requirements and we echo the concerns expressed about the implementation and application of said policy," the group said in a statement, as collected by Bloomberg.



cadenaser.com