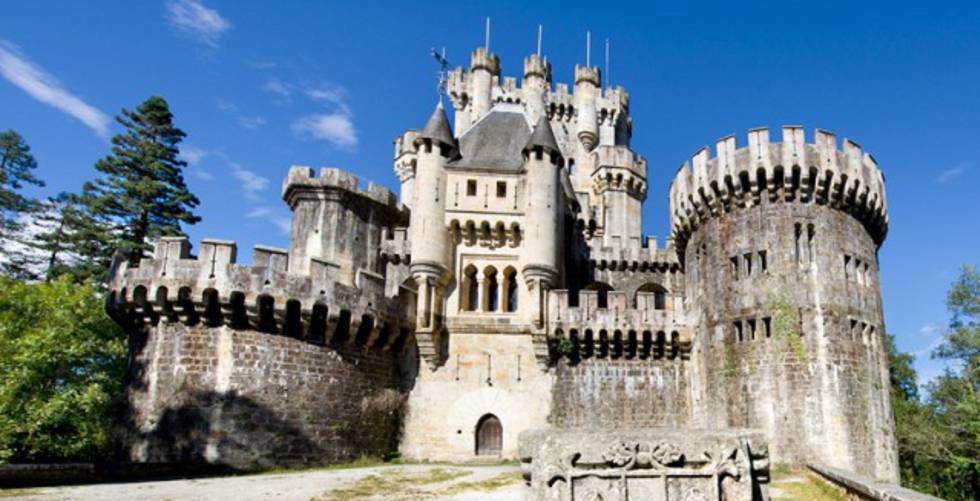 Butrón Castle, a 13th century building located in Gatika (Bizkaia) 20 kilometers from Bilbao, now has a new owner. The developer Inbisa has sold the castle, which has a constructed area of ​​2,400 square meters, to a foreign investor based in Spain. The new owner has acquired it for four million, according to some media. The identity of the buyer is not known, although it is speculated that it may be an investor who will use the emblematic building for private use.
The new owner have committed to "an adequate conservation of this historical and unique asset in Spain", Inbisa has pointed out. In recent years, the promoter assures that it has received several purchase proposals, but they have not wanted to take the step of their sale until they find some buyers who meet these conservation criteria.
The buyer has valued in his purchase decision the "attractiveness, richness and diversity" of the Castle gardens and tree species in its environment, its unique construction and history. The objective will be to restore it, "respecting and protecting at all times" its character.
The Basque developer acquired the property in 2005 at an auction by the creditors of Estudios Arriaga, which in 1994 tried to turn El Castillo de Butrón into a leisure and accommodation center for tourists. The project did not prosper and resulted in the subsequent suspension of payments. Inbisa tried to sell it, first in 2013 for about 10 million euros, and then, in 2014, after a price cut to less than half in 2014 through the internet and for 3.5 million. The auction had to be prolonged several times due to lack of bids and, finally, it was deserted.
From the real estate developer they have ensured that the operation responds to an "asset rotation policy". The castle is not part of their strategy, which involves investing in residential developments, as well as in logistics and industrial centers.
Since 2005, Inbisa has used El Castillo de Butrón as the venue for events and the filming of advertisements and television programs. It has the qualification of Spanish Historical Heritage, with the category of Monument. It was built in the Middle Ages, in the 15th century, by the Butrón lineage. With a remodeling from 1879 to 1899 by Francisco de Cubas y González-Montes, Marqués de Cubas, who renovated it in a romantic style. In 1994, Estudios Arriaga completed its rehabilitation.
The castle has a constructed area of ​​2,400 square meters, on a park with 35,000 square meters. With four towers. The castle walls, in their lower part, are more than four meters thick. Inside there are several rooms, a guest reception area, the old chapel, the fireplace room, a large open-plan room of 200 square meters, the parade ground, the food store, a natural water well, a library, cellar, and even dungeons. The different units are decorated "exquisitely" and have furniture, lighting, kitchen, heating.

cincodias.elpais.com
George Holan is chief editor at Plainsmen Post and has articles published in many notable publications in the last decade.