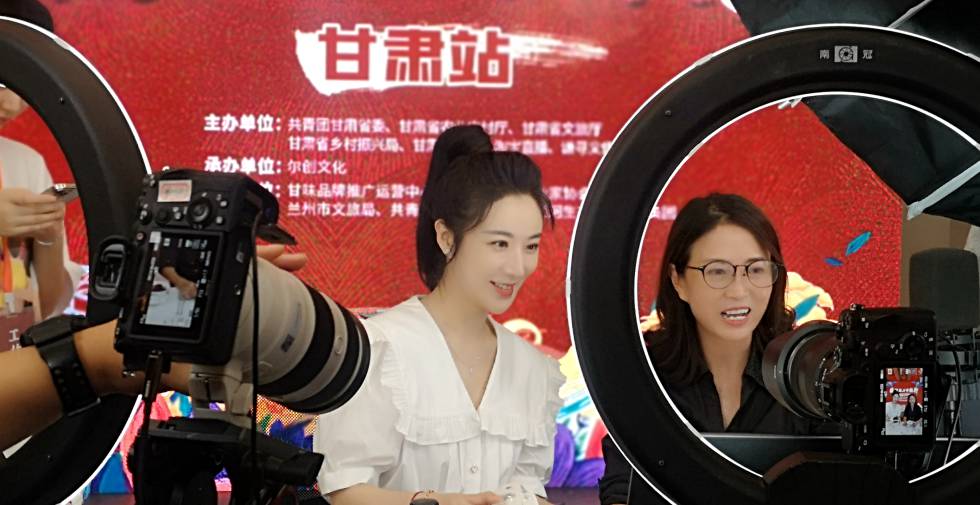 Two young influencers Chinese have managed to corner a giant of the beauty of the world. L'Oréal has reached an agreement with two stars of the livestreaming China following a public dispute over discounts on Alibaba Singles Day earlier this month.
Stars Li Jiaqi and Viya posted on social media in the middle of the week that they had suspended ties with the French cosmetics giant after some fans complained that some L'Oréal products they had touted as the biggest discounts in the market. year on Singles' Day they could be bought for less money days later on L'Oréal's own website. The firm was forced to apologize to clients for an "overly complicated promotional mechanism" and accepted the "suggestions" made by Li and Viya.
Li Jiaqi and Viya promoted a L'Oreal type of face mask on Singles Day in China (similar to Black Friday in the United States) under the promise of "the biggest discount of the year." But a few days later, consumers discovered that the same masks were being sold cheaper through L'Oréal itself.
Li and Viya then indicated that they would put their cooperation with L'Oréal on hold until the problem was resolved, including asking buyers for compensation.
The influencers they have more and more force for brands when planning their marketing strategy. The huge audience for their live online events has made them a major promotional outlet and has attracted brands struggling to come to terms with them.
According to local media estimates, Li Jiaqi and Viya have been able to induce product sales worth 18.9 billion yuan (about $ 3 billion) in their promotions in the days leading up to November 11, Singles Day. These same media indicate that L'Oréal's facial mask could be the best-selling item among beauty items, with sales of more than 500 million yuan (78.3 million dollars) during the period.
L'Oréal includes on its website the pillars of its strategy of partnering with influencers to "build strong and long-term relationships with talent and influencers", based on transparency and mutual trust. The brand has a set of compliance principles for both the company and the brand's own flag bearers. For example, the company works with all "genders, origins, skin types and social conditions". In addition, the group verifies that these associated personalities "do not artificially buy or inflate the number of followers or participation through paid means or" likes ".
China is a strong growth market for the beauty sector. According to L'Oréal's 2020 annual report, sales in China grew by 27% in like-for-like terms and 24.1% in reported terms. In the year of the pandemic, the Asian giant became an engine of growth, surpassing "significantly" the market with double-digit growth in all divisions.
L'Oréal, like all consumer brands, are looking for "innovative formats to strengthen the bond with consumers".
For example, L'Oréal teams have turned traditional physical point-of-sale beauty consultants into "electronic consultants" or "livestreamers".
These guides offer online skincare consultations, live makeup tutorials, or videos on skincare routines, depending on the needs of your consumers. Each brand develops its own range of services to "advise and distract" through "new totally digital experiences," according to the brand.
L'Oréal is present in China in the skincare segment with brands such as Kiehl's, Helena Rubinstein and SkinCeuticals, in makeup with Giorgio Armani, Yves Saint Laurent and 3CE Stylenanda, and in hair care with Kérastase and L'Oréal Paris.

cincodias.elpais.com