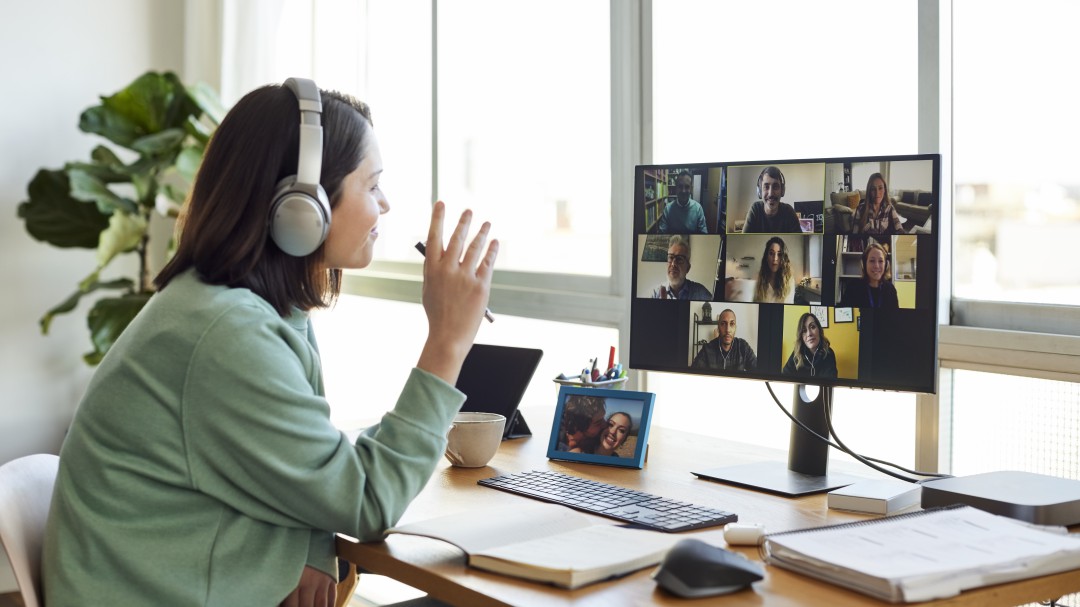 In Spain almost no letters are sent. Before, forty years ago, each household received an average of 300 letters a year, something unthinkable today. You also don't buy new encyclopedias, or rent movies from a video store. All this misses Pamela Paul, editor of the literary segment of the New York Times, who has just published the book '100 things we have lost with technology'.
Paul regrets in his essay (so far only available in English) that the internet has robbed us of contemplative moments, boredom, necessary for the development of our creativity, among other things.
Young people no longer know how to be bored
The generational difference is clear: the so-called 'digital natives', people who have grown up in the digital age, do not feel so much rejection towards the technologies and hyperconnectivity that prevails in our society.
This nostalgia for a disconnected past is not so pressing, although it exists in some respects, as the sociologist explained in La Ventana Iago Moreno, who with 23 years falls into this category of digital native.
Since we have internet, he believes, "we have gained good things and we have gained bad things, it is clear that we have lost that ability to disconnect and the peace that that gives, also the right to laziness and boredom from which the best ideas come out, in the end not everything is excitement and great moments ".
The virus that (re) connected us
As a disadvantage, he agrees, "we have gained digital anxiety, a feeling of not being able to escape from that permanent connection but in the same way, by being connected we have also gained much more beautiful moments, especially during the pandemic."
The 2020 coronavirus pandemic and its consequent confinement accelerated digitization in Spain by force, and also affected our personal use of technologies. The survey on equipment and use of information and communication technologies in homes of the National Institute of Statistics of this year, people between 17 and 74 years old mostly used instant messaging services, looking for information and making video calls, in that order.
"Hyperconnectivity generates anxiety," Moreno points out, "but it also generates a feeling of closeness, which from lovers who live far away to older people in confinement produces a positive feeling."
Once the confinements were finished, in principle, a debate has been opened about hyperconnectivity in work environments as well. Since March of last year many people have been working, if not full time, several days a week from their homes. When your office is in the living room, where is the boundary between work and leisure?
Working from home is working 24 hours a day
"A few weeks ago in Portugal, legislation was passed that tried to regulate bosses being able to write to their employees outside of working hours, and it seems to me to be a very interesting topic," says Moreno.
In Spain there is still no type of legislation like this: "The problem is that we do not feel legitimated to do so, these technologies have taken on a ubiquitous role in our lives and yet every time regulation is put on the table it seems that it is a totalitarian excess, there we would have a problem ".
Candles or bulbs?
For the sociologist, this intergenerational conversation, which is good and necessary, can sometimes get "muddy and turn into a debate between electricity or candles". Technology has brought many good things, and those that the New York Times editor says they have lost can, in many cases, coexist with their digital alternatives.
It is possible, for example, to send a postcard to your loved ones when you visit a new country, and at the same time receive their response with a thank you phone call, or even a message on your mobile.
While in the world 65,000 million messages are sent by WhatsApp every day, Pamela Paul and her husband will continue to send handwritten letters to their daughter, who has just started university in another city and, as the writer in El País said, her daughter will remain angry because this forces her to have to go to a post office.



cadenaser.com