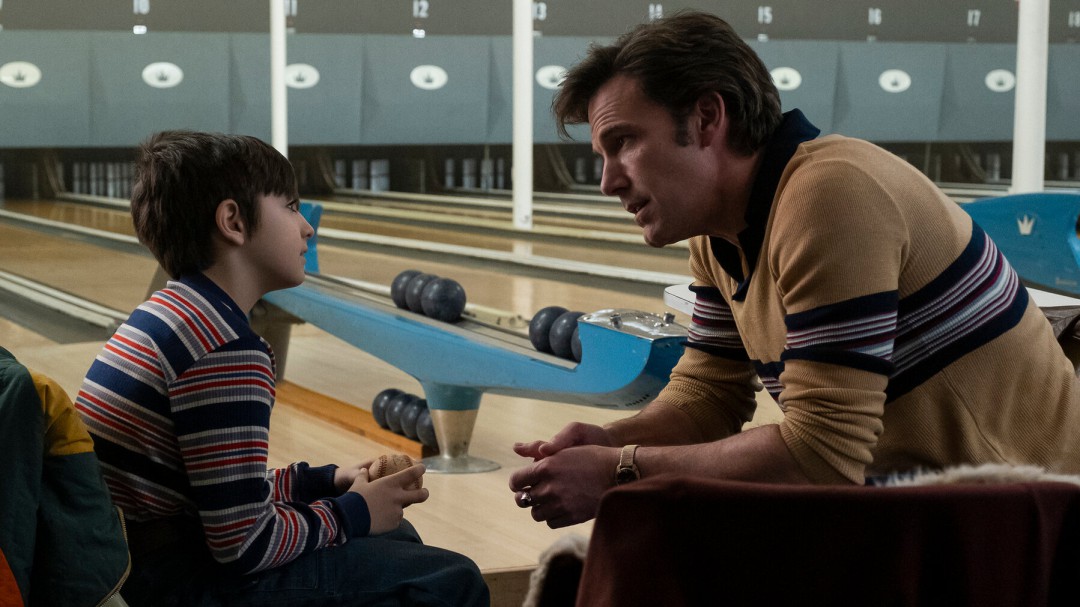 After being one of the references of committed cinema in Hollywood, George Clooney It seems somewhat out of focus in his later films as a director. After the good reviews and the nominations he obtained for 'Good night, good luck' or 'The Ides of March', he has been losing steam with titles such as 'The Monuments Men', where he recounted the recovery of works of art during the Second War Mundial, or 'Suburbicon', a drama with racial overtones.
In his last stage as a creator, it is the stories of parents and children that seem to interest him the most. This is how he showed it in 'Midnight Sky', a science fiction epic that Netflix premiered, and he does it again in 'The Tender Bar', its premiere in Amazon Prime Video.
The film is based on the memoirs of the Pulitzer-winning journalist and writer JR Moehringer, in which he recounted his childhood and youth memories. His mania of looking for a father figure, in the absence of his father – a radio announcer he calls La Voz – in the midst of the precariousness in which his mother lived. His reference was his uncle Charlie, a voracious reader who ran a bar on Long Island New York, the Dickens, and who taught him to grow up and love literature. Ben Affleck has earned a Golden Globe nomination for this endearing role for which it continues to receive rave reviews.
"It has been a tremendous experience, a collaboration between actors, when there is good material, a good director and some good companions it is the best luck for an actor. I really like how George works and the atmosphere he creates, when you get an opportunity thus, you have to take advantage of it. He understands the actors, he has that affinity and is someone who makes you better, "the actor confessed in a virtual press conference.
Affleck has a good relationship with Clooney, as it was he who produced 'Argo', the Oscar-winning film that the actor starred in and directed. Joining him is Tye Sheridan, who plays the main character as a teenager when he arrives at college. Its children's version is signed by debutant Daniel Ranieri.
The bar of great hopes, that is the name of the autobiographical novel adapted by screenwriter William Monahan, winner of the Oscar for 'The Departed', talks about how to grow up, how to mature in a socially and economically depressed environment. The character of Affleck is a mixture of tough guy, self-made, tender and interested in care and passionate about reading although he could not study for financial reasons, hence the support for his nephew so that he can go to university, a story that was very close to the actor himself.
"There are a good number of people in my life who have helped me and have encouraged me to fulfill my ambitions. My father is the first, he was a guy who always encouraged me to go to university and write, he could not do it, but He really liked writing and literature. He did not go to an expensive school, not even high school, but he was worried that he would use the language well and that the stories were for everyone in a democratic way. My grandfather was also a very important figure in my life for many reasons and then there is my theater teacher, the one who believed in me, gave me confidence to dedicate myself to this. Even when nobody hired me as an extra, I thought it was good for him, so I believed it, is It is very powerful to have good mentors. That makes a difference, "he explained of his commitment to this project.
An honest, sentimental story that, although it speaks of effort and work, moves away from that myth that is and continues to be the American dream, as Affleck said, more entrenched in the East than in the western United States, where he lived. And he grew up and where this story takes place on the island of Long Island in New York, populated by the American working class that right now suffers that helplessness that the film shows.



cadenaser.com
George Holan is chief editor at Plainsmen Post and has articles published in many notable publications in the last decade.