[ad_1]

The Church is in crisis in Spain, according to her own admission. And it is for several aspects. On the one hand, cases of sexual abuse of minors within the Church are greatly affecting its prestige. The only official number of cases of pedophilia in the Church that the Spanish Episcopal Conference (CEE) has given, last April, is 220 priests denounced internally in Spain since 2001.
The spokesman for the Spanish bishops, Luis Argüello, classified as "small cases" the numerous sexual abuse of minors and stated: "There are cases in sports federations, has a general investigation been requested from the COE or FIFA?" "Even adding up all those that have appeared in the media, which date back to a period of 80 years, surely they do not exceed a thousand," he added. "We represent 0.8% of the complaints of abuse that have been in the last 20 years. And yet, abuses continue to grow in our society … why the focus only on the Catholic Church?"
These words contrast with those that the director has pronounced to Cadena SER of the Episcopal Commission of Laity, Family and Life, Luis Manuel Romero, who makes a greater self-criticism and condemns everything that happened without looking at other sectors. "Nor it is justification to say that they are few ", affirms."It is regrettable, scandalous and I wish there had never been a case of sexual abuse of minors by the Church, "he assures himself making self-criticism.
Do you think cases of sexual abuse affect the prestige of the Church in Spain? Why is an investigation or an external audit not carried out to measure the real extent of the abuses as in France or Portugal?
Of course it has affected the prestige of the Church. It is regrettable, scandalous and I wish there had never been a single case of sexual abuse of minors by the Church. It is a reality that is there. The president of the EEC has said it, we have to apologize to God, to society, to the victims, because there should not have been a single case. And it is not justification to say that they are few, I do not know if it is 2% of those accounted for by all the institutions of the Church. There should have been no case because behind each case or each number I think of specific people. In damages that they have suffered, that they are suffering, and the people around them.
From my responsibility, I know that prevention is being carried out so that no case will happen again, through the creation of offices for the protection of child abuse in all the dioceses of Spain. In this Plenary Assembly that question will be discussed, that all dioceses have those offices so that no case happens. And if one happens, act quickly.
Our attitude must be zero tolerance, zero permissiveness. I don't know if the Church in Spain would have to do it like in France or Portugal, I don't know which would be the most appropriate method. The Church in Spain has decided not to turn its back on this issue but to do it in a different way, through an office in each diocese to go more specifically or locally to check if there were any cases regarding treatment. From the EEC there is a general protocol that each diocese applies, the EEC does not act as such. It is something mandatory that has been imposed in Spain.
And this does not mean forgetting the past and looking only to the future?
They are to prevent that there is no more case or if there is a case from the past, certainly stop it. Also for what may arise that comes from the past, which is the majority, and that does not justify anything and cannot be allowed, neither in the Church nor in any institution. Any case that there is hurts me. I don't know if it is the best or the worst way, but the formula that is being used is.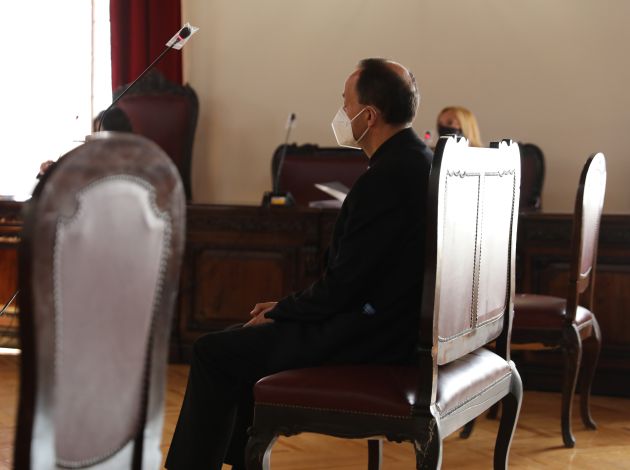 "We have to be realistic, we are in crisis"
On the other hand, the Spanish Church also has a problem in the weight of Catholicism in Spanish society, manifested in its sacraments and celebrations, since the number of Catholics is falling year after year.
The CIS barometer for October marked the number of people who self-identify as Catholic in Spain at 55.4%, the lowest. In 1978 it was 90.5%. And the number of non-believers has multiplied by five. I would like to know what internal assessment they make of this situation.
We have to be realists. There are more and more people, I am not saying they stop believing, but they do stop believing, and there is a crisis in that sense, that there are fewer and fewer Catholics. There is also an institutional crisis in society and the Church is not exempt from it as such. And every day stable commitments count more in society, committing yourself more firmly. We live in a liquid society, without ties, where such stable commitments are also lacking. It is a more detached and individualistic society. And that also affects the Church more when it comes to having more people who can belong to it. Every day there are more crisis of vocation and we need to bet more decisively on the laity.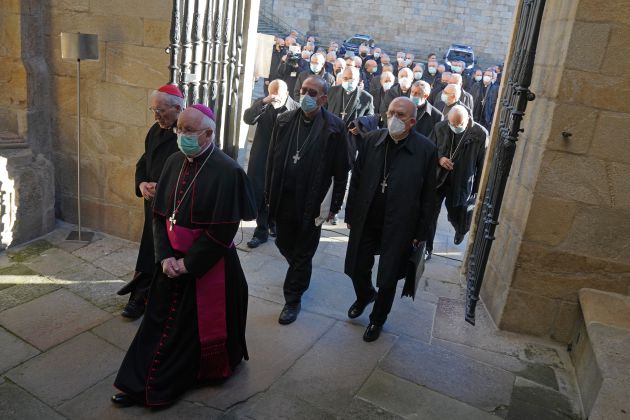 In fact, I do not know if they coincide, but one of the points that still deserves further reflection is the youth, because according to this survey only 28.2% declared themselves believers between 18 and 24 years of age in the October CIS. What difficulties is the Church finding in being attractive to young people and what can be done to regain that attractiveness?
One of the great challenges of the Church is the pastoral care of youth, not youth, with young people. The Pope has admitted that it is a universal problem and in Spain as well. It is about really betting on young people, there is the generational change, the future. The Pope said in Panama that this is the time for young people, that they are not the past, they are now. We need to seriously consider the pastoral care of young people, listen to young people, they ask to be heard.
It is essential that we change the language, the Church cannot be attractive as long as the language, the way of transmitting, does not change. By mode I mean the words used and the platforms, and there the use of audiovisual platforms and social networks is essential. Evangelization to connect with the whole society, especially with young people, has to come out there. It is evident that with this ecclesiastical and clerical way of expressing ourselves and speaking, it is impossible for young people to understand and understand us and to be attractive. With this language in five minutes or less they disconnect. We do not connect with them, with their life, with their concerns.
Has the speed of society overtaken you?
It is true that society is going very fast and changes are taking place, but the Church is perhaps excessively slow. That is why the Pope asks that we leave the immobility and 'it has always been done like this'. In some areas we do the same as 20-25 years ago. Why now and not before, the Holy Spirit is the one who guides the Church, and now we have the opportunity for the laity to have the voice that belongs to them, not to be second-rate, and to fight against clericalism. The Church is slow, it is difficult to take steps, but we are guided by it and from faith now has been the moment.
To summarize, let's say that the basis is closeness, changing the language and adapting to the new times.
The question that the Church is asking at this moment and at all times is how to evangelize in today's society. We need a new language, change schedules, structures, adapt to the new time, so that our message can connect with people's lives. There is no point in continuing to speak and answer questions that no one asks. We need a Church that is close to ordinary people, that is on the street, accompanying people, being aware of their problems and from there trying to transmit the message of Jesus.


[ad_2]
cadenaser.com
George Holan is chief editor at Plainsmen Post and has articles published in many notable publications in the last decade.