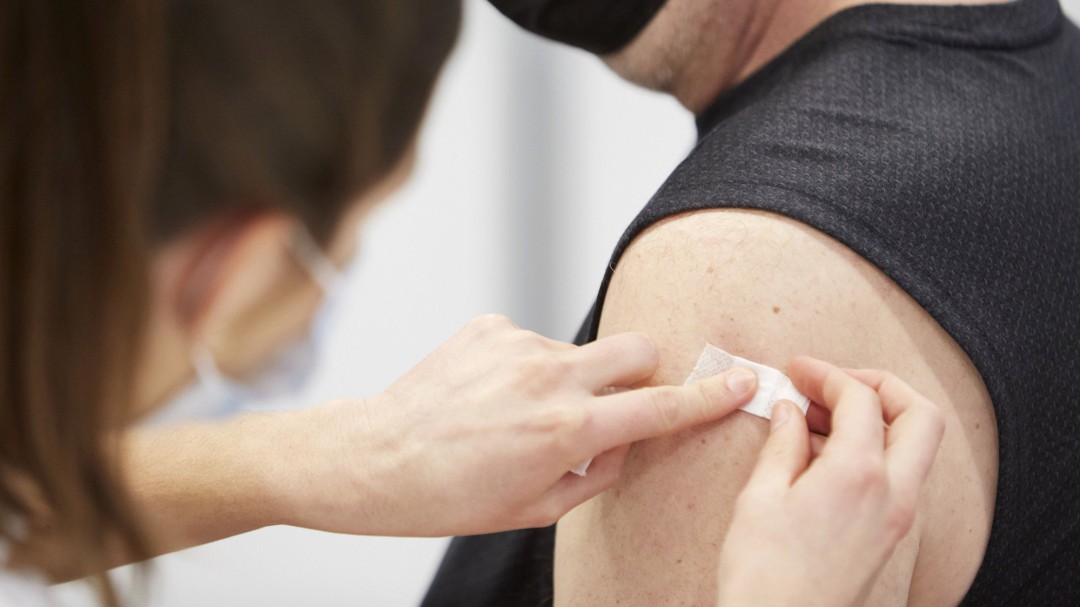 Marcos López Hoyos, president of the Spanish Immunology Society, has passed this Wednesday through the microphones of 'Hora 25' to evaluate the epidemiological situation and the new measures adopted by the Ministry of Health, among which are the reduction of quarantines to asymptomatic positives from 10 to 7 days.
In relation to this last decision, he has been blunt:
"The reduction of quarantines is a socioeconomic measure. There is no clear evidence to reduce to 7 days, nor to 5. In this period is when the highest infection rate occurs, then it decreases and can decrease with the use of a mask, but the correct functioning would be 10 days. It is recommended that people who are misguided in this period do so for work and not for social activities ".
Regarding the new omicron variant and its possible evolution, López Hoyos has responded with some optimism:
"Ómicron is considered a variant of concern due to its numerous mutations. We knew from the beginning that it was going to be very infective. Now scientific evidence is emerging that suggests that this variant affects the lung less. The virus mutates to be more infectious, but also It does us less harm. What it seeks is to become endemic, stay among us and reproduce, just as we have 4 other seasonal coronaviruses that do not cause major diseases but the winter colds that we know. "
"Vaccination is protecting us from getting seriously ill, and that has to continue and move forward. We have to get used to the fact that the incidence rate can be very high. The virus is very prevalent, but we must continue to put measures so that it does not be so, reducing contacts. "
Regarding the return to the classroom around the Christmas holidays, the immunologist advocates presence:
"For January 10 it is possible, hopefully and if we apply control measures, that we will bend the curve, as we have seen in South Africa or Norway. I trust that by that time the curve will go down and therefore it would be convenient to maintain presence in school classrooms. Teachers and students are doing a wonderful job controlling the virus well, even though it has gotten slightly out of control in recent weeks. "
In addition, it also advocates the reliability of antigen tests:
"Today, the population is well trained and is tired of talking about COVID. If you test positive for an antigen test you must notify the health center, because you are a positive case of COVID. You must confine yourself and tell your close circle Communicating it is always important, because we must control the advance of the virus. "
Finally, consider that the flu is comparable in mortality and hospitalizations with the omicron variant:
"We do not know for sure how long the omicron variant takes to clear up, what we do know is about the previous variants, which is around 10 days. We know that a vaccinated takes around 5 days, while an unvaccinated It is 7, but they are estimates. 2022 hopefully will be the definitive year in which we have to live with this virus, which will probably be endemic and turn into a cold. The flu in 2017 and 2018 caused almost 15,000 deaths in Spain. Yes We consider the current wave of omicron, we can consider that the deaths that occurred in the flu of that year were greater. And the flu of every year we go through it almost without taking it into account. In addition, it causes the same or more mortality and hospitalization as right now this sixth wave of omicron. The flu causes many deaths every year. "



cadenaser.com