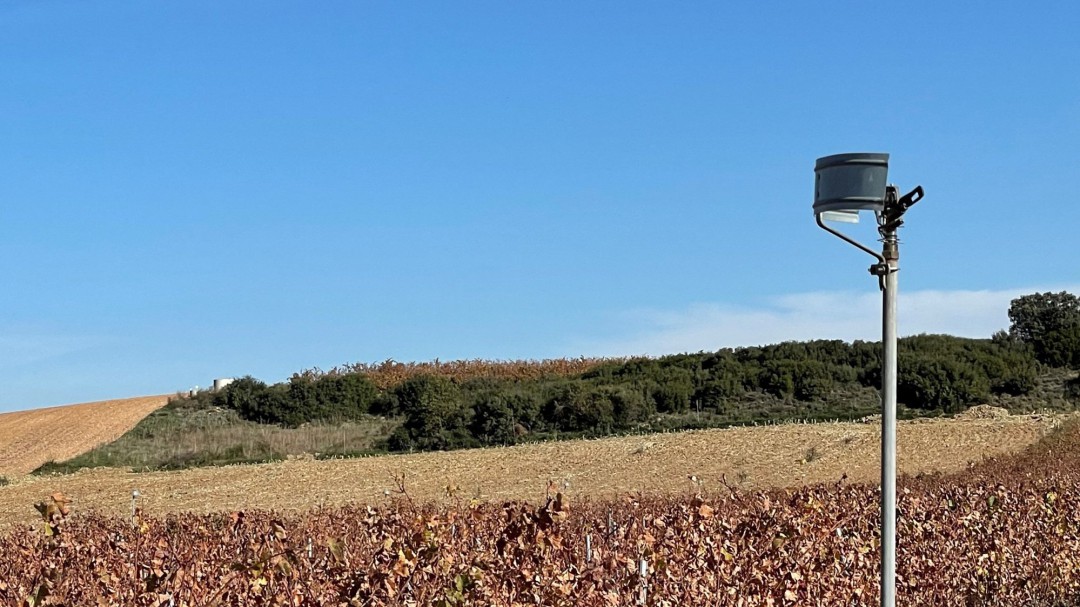 Held a few weeks ago, the Glasgow Climate Summit, COP26, ended with commitments from the 200 participating countries that many experts consider "decaffeinated" but that, if they materialize, will mean better future prospects in the fight against climate change. Some commitments – such as the reduction of CO2 emissions by 45% by 2030, the reduction of 30% in methane emissions or the review of the reduction commitments in 2022 by the participants – that, however , they need of the drive and commitment of the private sector, which, according to Javier Rodríguez Soler, BBVA's Global Head of Sustainability, has led the most ambitious agreements. "Much progress has been made at the summit, but far from everything that could be done," acknowledges Rodríguez Soler, who highlights the progress made in the financial sector negotiations. "COP26 will go down in history due to the great advance of the private sector. In the financial sector in particular, more than 450 entities, and BBVA has been one of the pioneers, from 45 countries, that make up the Glasgow Financial Alliance for Net Zero they have committed to being net in emissions in 2050 and this is a very relevant advance ", says the head of BBVA's sustainability.
Decarbonization of your clients' portfolios
And it is precisely in that direction that the entity has been moving for years, which has also just made public its commitments to reduce emissions for 2030 in recent weeks. in developed markets, and we have added four more sectors: we have committed to a reduction in 2030 of 52% for electricity generation, 46% for automobile manufacturing, 23% for steel production and 17% for cement production"Explains Rodríguez Soler, who points out that the entity is already working to also reduce the relative exposure of its clients' portfolios in other sectors, specifically, in aviation, maritime transport, oil & gas, agriculture and real estate, because, as he explains, the pressure felt by the private sector – from its clients, but also from its workers – to try to stop climate change is growing. "The public sector has the pressures that it has, but the private sector has much higher pressures because we sell products and services, we hire people and employees want to work in companies committed to sustainability and decarbonization, customers want to consume committed products and services. Therefore, I believe that companies feel the pressure and the need before anyone else, "he says.
Knowledge is commitment
A pressure that, in addition, in the case of BBVA, is fed back because, as the expert explains, the fight against climate change "is a matter of knowledge, as soon as knowledge is produced, the commitment is absolute" and that knowledge is something that the entity proactively provides to its customers, for example, informing them of the carbon footprint left by their consumption. "With the use of big data and Artificial Intelligence tools, we are able to inform clients of their carbon footprint. This allows them to modify their consumption habits appropriately and to consume more sustainable banking products, and it is raising awareness ", explains Rodríguez Soler.
So, focusa on raise awareness about the sustainability of daily actions, the entity explains in its own page web what are the emissions that produce some of the most common routines so that your clients – and those who are not – can know that until sending a correo electronic supposes an emission of carbon dioxide into the atmosphere -of 4 grams, specifically- and that they can choose if they prefer to watch television -knowing that it generates 32 kg of CO2 per year- or play video games -which would reduce the huella up to 20 kg per year- O that planting an oak tree – which absorbs 5000 kg of CO2 – is more sustainable than planting an olive tree, which only absorbs 570 kg during its life cycle. A page that also trata to raise awareness of the importance of sustainable mobility, aiming, for example traveling one kilometer by bus generates 17 grams more carbon dioxide than traveling it by train, but 81 grams less than doing it by car –And that by opting for public transport on a daily basis, emissions can be reduced by between 65 and 75% – and that, in addition, puts figures a some of lOs tips best known to save: as if you avoid leaving electronic devices in sleep mode you can save 7% on the electricity bill or that it will be 8% cheaper for each degree that is optimized at home.



cadenaser.com