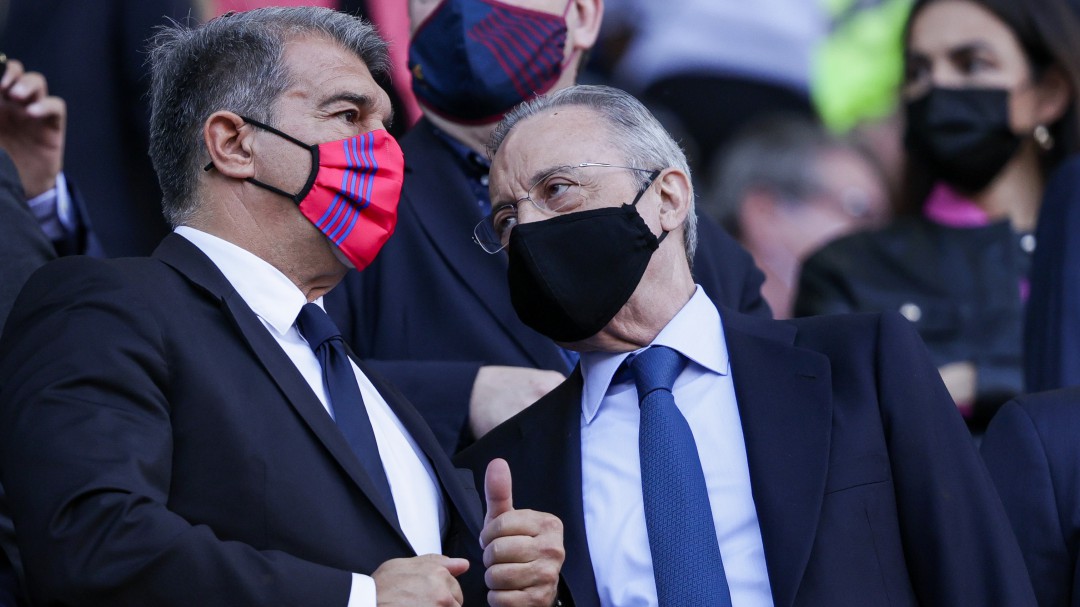 This Monday the debate on the report on sport policy in the European Union took place in the plenary session of the European Parliament and this Tuesday the report that was approved with a strong message against the European Super League was voted on. An overwhelming majority have voted in favor of a resolution on EU sports policy, which goes against the spirit of the Super League announced by Florentino Perez: 597 in favor, 36 against and 55 abstentions.
The European Parliament report advocates "a European model of sport that recognizes the need for a solid commitment to integrating the principles of solidarity, sustainability, inclusion, open competition, sporting merit and equity", and consequently, strongly opposes "splinter competitions that undermine these principles and endanger the stability of the overall sporting ecosystem", while stressing that "all sport stakeholders and national authorities must promote these principles". In this way, the Plenary of the European Parliament supports what has already been approved by its Committee on Culture and Sport. And the European Commission itself, which participated yesterday in the debate, launched a very strong message against the Super League.
The debate was attended by Tomasz Frankowski, Polish MEP and Vice President of the Sports Group; the European Commissioner, Margaritis Schinas; and several MEPs who have worked on the report.
Both the MEP Frankowski, the Austrian MEP Heide and the German Kammerevert, together with Commissioner Schinas stressed the importance of the European model of sport and have opposed the European Super League. They called for European institutions and national governments to continue to oppose such initiatives.
Frankowski also stressed the importance of players' health when setting the schedule, particularly with regard to international tournaments that must also be respected by national leagues. Commissioner Schinas closed his speech by highlighting the asymmetry between the limits of the competence of the European Commission in matters of sport and the expectations that citizens have. He recalled that until recently there was a similar situation in terms of health policy and the European Union has corrected it to have more powers.
The Commissioner's intention would be to propose something similar in the future in the field of sport policy, that is to say that the Commission should have more powers in this area. At present, its powers are limited to coordinating initiatives between Member States except when there is an internal market element.



cadenaser.com