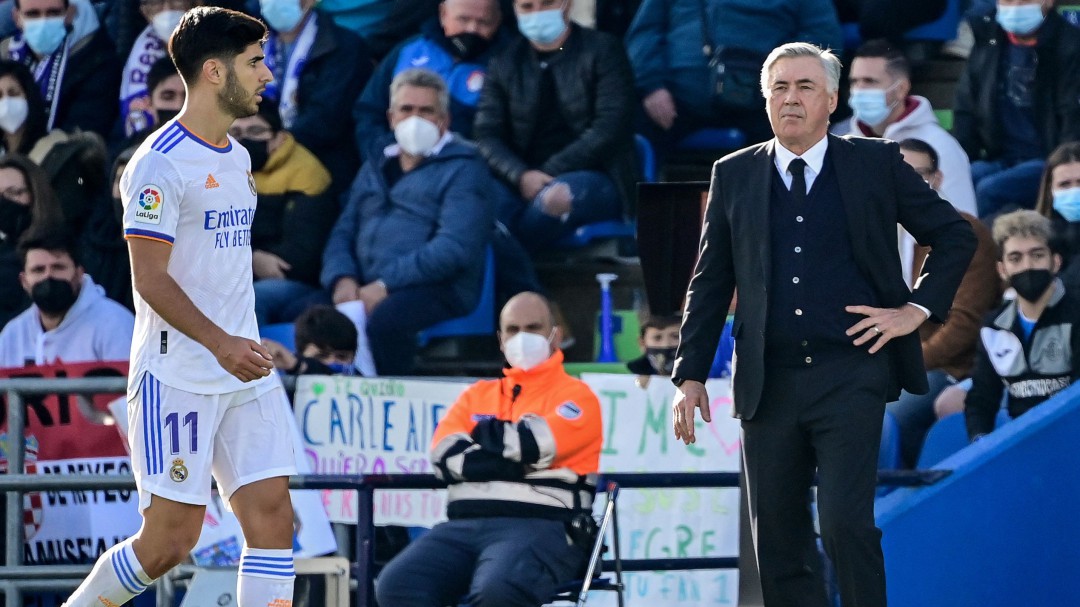 The defeat of Real Madrid against Getafe enlivens LaLiga at the beginning of the new year. The victories of Sevilla, Atlético de Madrid and Barça make Ancelotti's men once again alert for a possible defeat of their points mattress.
Álvaro Benito, Gustavo López, Kiko Narváez and Raúl Ruiz come together again in 'El Sanhedrín' of footballers to start this 2022 with Manu Carreño in their section of El Larguero.
Is there a league after the defeat of Real Madrid?
Álvaro Benito: "Ancelotti's phrase -that the players were still on vacation in the game against Getafe- came from defensive concentration errors, as they had given a lot. The goal came from a Militao error and a few minutes later he had a clear Maksimovic occasion for a misunderstanding between Alaba and Courtois. Then, the offensive script, against teams that close, costs Real Madrid much more. "
Gustavo López: "Sevilla have one game less and could get to two points. There is a lot of league left. I think there may also be a surprise team. It is true that the mattress that Real Madrid had, may be cut, but the number is still one to win LaLiga ".
Álvaro Benito: "There is a data that says that when Real Madrid has had more possession, in those games they have left points. The team is lacking tools in these kinds of contexts. "
Kiko Narváez: "Barça is fifteen points behind and with the losses that the team has had, it is in a clear transition. There are 19 games left, but because of feelings I see Sevilla in the fight. Atleti has to be more aware of ensuring the Champions ".
Raúl Ruiz: "In the remainder of the League, we will see what happens with the whole issue of infected by the coronavirus and see with how many players the teams will face each day."
Do Ferran and Morata fit in at Barça?
Álvaro Benito: "I do see them. I like Ferran a lot, the only doubt is where they are going to play, everything will depend on whether or not Morata arrives. We already know what Álvaro gives and what he doesn't give. He doesn't have regularity. As for the goal, he is not a super scorer. He is young, but I think he has not finished making that qualitative leap. However, I think he can give Barça a lot. "
Kiko Narváez: "At present it is very good for him. He can spread a lot of enthusiasm when it comes to pressing. It is giving great importance to what Xavi Hernández wants, a coach who is similar to what Luis Enrique wants. Both are very important to him. good".
Gustavo López: "I agree with them. It is what the market can contribute to Barça's conditions. Morata can give him completion, breaking marks, and above all, what is built behind him. Regularity has to be gained. ".
Atlético de Madrid returns to 4-4-2
Gustavo López: "Simeone feels more comfortable with his old system, 4-4-2. Many of his decisions regarding the drawing come from adapting to the players."
Kiko Narváez: "It gave him his results last season, without forgetting the first excellent round he made. Kondogbia covering more field I see something logical, like Hermoso playing central on the left."



cadenaser.com
George Holan is chief editor at Plainsmen Post and has articles published in many notable publications in the last decade.