Ricardo Contreras was confident that if he left Honduras and moved to Spain, a peaceful and hopeful future would open up for him, his wife, but, above all, for their one-year-old daughter. Convinced, the couple sold their house, their car, took all their savings from the bank and, in December 2019, took a plane to Barajas with the girl in their arms. They left behind reasonable jobs as telemarketers and their relatives, but also insecurity, threats from gangs, and a precarious healthcare system. The adventure, however, did not go well and the Contreras lived in a precarious state for more than a year in Alcázar de San Juan (Ciudad Real). The pandemic challenged all his aspirations and finding a job was an odyssey. When they found him, at the construction site or caring for the elderly, they exploited them. They also felt rejected. Meanwhile, they watched their life savings disappear on a project that was going nowhere. "It was a lousy experience," recalls Ricardo, 27. In February 2021, the couple made the second most important decision of their lives: to return.
The latest INE population statistics reveal a significant departure of foreigners that had not been seen since 2013, when the consequences of the economic crisis still expelled between 300,000 and 400,000 immigrants per year. According to the latest official figures, 164,794 foreigners left Spain in the first half of 2021. Almost as many as settled, when these, for years, tend to be far above. The majority of those who left were from the European Union, especially Romanians (with 27,301 departures), closely followed by Latin Americans, among which Colombians (8,601) stand out. The number of Moroccans is also important (17,316). There is a curious fact: more than a quarter of the immigrants who left had arrived in Spain in 2018.
According to organizations dedicated to facilitating the voluntary returns of immigrants to their countries of origin. In the case of Latin Americans, who in recent years have skyrocketed asylum applications in Spain, the torrent of denials they face has also had an influence. Upon arrival, their asylum request guarantees them a temporary residence permit and they can work after six months while their file is resolved, but the moment their claim is rejected, they are left in an irregular situation overnight.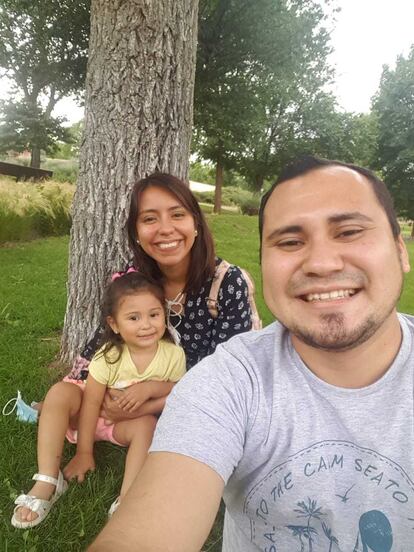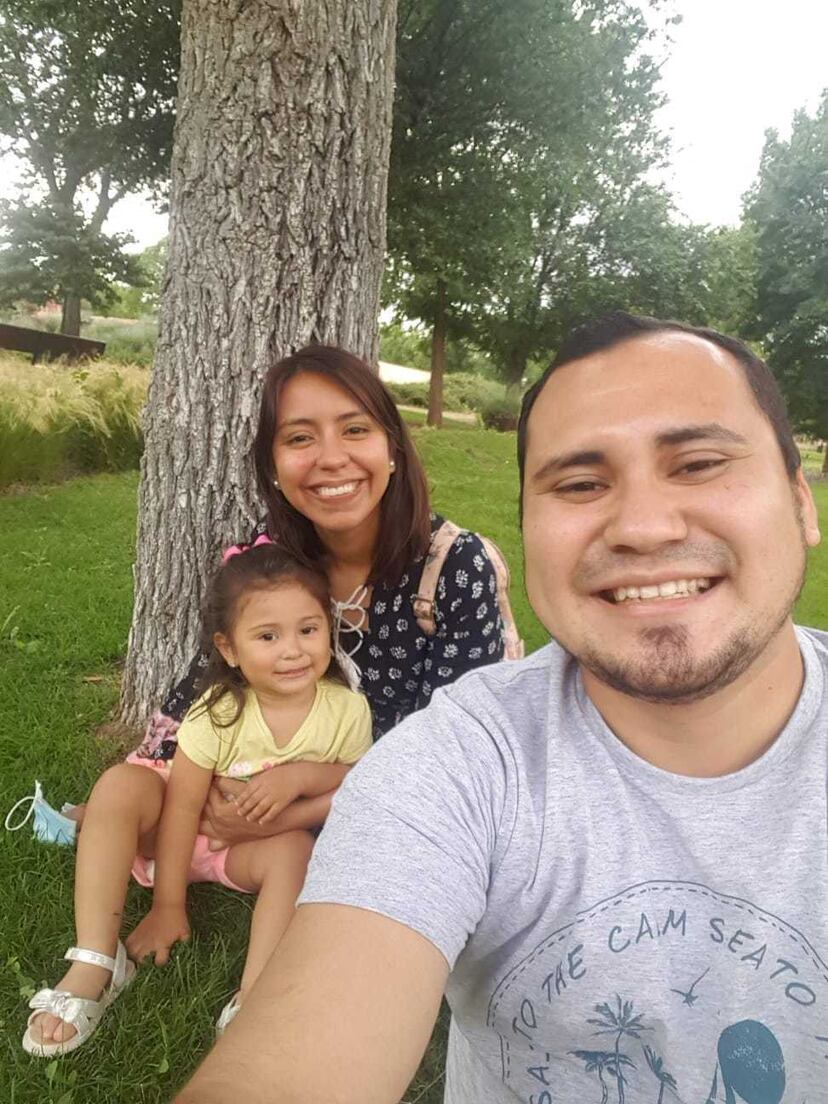 The Contreras family does not lavish much on their social networks, but in all their photos in Spain they seem happy. It was his facade. He, when they arrived, worked in construction for a couple of weeks and it took them three months to pay him less than they owed. Later he found a job in the kitchen of a restaurant, but then the pandemic hit, the place closed and he couldn't find any more work. His wife began taking care of an old woman from eight in the morning to eight at night. "They paid him 400 euros. He was basically earning to pay the rent. He didn't give us, "her husband recalls from Honduras. The woman left that job because she got a better job: cleaning a house for 700 euros. Savings were being melted in order not to depend on charity. "Our life was to search and search and deliver resumes everywhere," he explains.
What affects the most is what happens closer. To not miss anything, subscribe.
Subscribe
The family also did not feel well treated. "Of course there were good people who helped us, but on more than one occasion, in the park, on the street or in the supermarket, they gave us a bad look or told us to go to our country", regrets Ricardo. "After trying and trying, giving our best, being kind and all, we couldn't take it anymore. We did not want to live as a gift, we did not like to ask ". The Contreras left without even knowing if their asylum application would be approved. "It was difficult, but it was the best decision, now we have found new opportunities here."
The NGO Red Acoge is one of the 11 entities that receive public subsidies to help immigrants return to their country. Most foreigners leave on their own, but those who knock on the doors of these organizations are the ones who can't take it anymore, the ones who don't even have the means to pay for a return ticket. Vega Velasco, coordinator of the voluntary return project of this NGO, traces the profile of the last immigrants they have assisted. "We are identifying cases of increasingly vulnerable people, not only because they do not have the means to pay for their basic needs and depend on aid, but also because they are people with serious illnesses, living on the streets or women alone with children whose situation is it has been aggravated by the pandemic ". According to Velasco, there are more and more people from Central America, a very large profile among asylum seekers. "There have been many denied applications that have left thousands of people without documentation," he explains. "They came with very high expectations and when they got here they saw how difficult it is to find a job or a home without papers."
Jean Carlos Romero, 27, unfolded in Nicaragua to finish his Economics degree at night and complete his day at a customs agency during the day. It was 2018 and the political and economic situation in his country was deteriorating by long strides. "I always saw emigrating to Spain as a golden opportunity to study and work," he tells by video call. The young man landed at an inn in Bilbao on October 22, 2018 with $ 1,000 in his pocket and "too much innocence." He lived most of the time in A Coruña, he was excited and it shocked him a lot to be able to walk down the street at night without fear of being mugged, but soon the problems began.
The young man wanted to go back to his studies, but he did not have the money that it cost to do the paperwork in his country or pay the tuition here. He also had little fortune with work. "I got a few small jobs painting, cleaning fish at the port and in a restaurant," he recalls. He earned between six and 7.5 euros an hour. And then the virus arrived and he had to lock himself up. "With the pandemic I felt much worse, because before, at least, I could look for work. It was very frustrating to spend so much time doing nothing, "she recalls.
After confinement, Romero did not find a job again. He had municipal help to pay for a room but it ended and in October 2020 he was denied asylum. That and seeing how his classmates posted their photos of the graduation parties finished him off. It took him a few days to make the decision, although he had to ask Red Acoge for help to pay for his return. "It was very hard to become dependent on people," he laments. The young man returned to his grandmother's house in Nicaragua on January 25 and has already resumed his studies and a new job. He is happy, although restless with the uncertainty that exists in his country. His experience, he consoles himself, served him, at least, as learning. "I got excited about an idea and then I realized that it was very difficult," he laments. He does not rule out going back to seek luck outside his country, but not like that. And not in Spain. "My biggest mistake was not having informed me better."

elpais.com