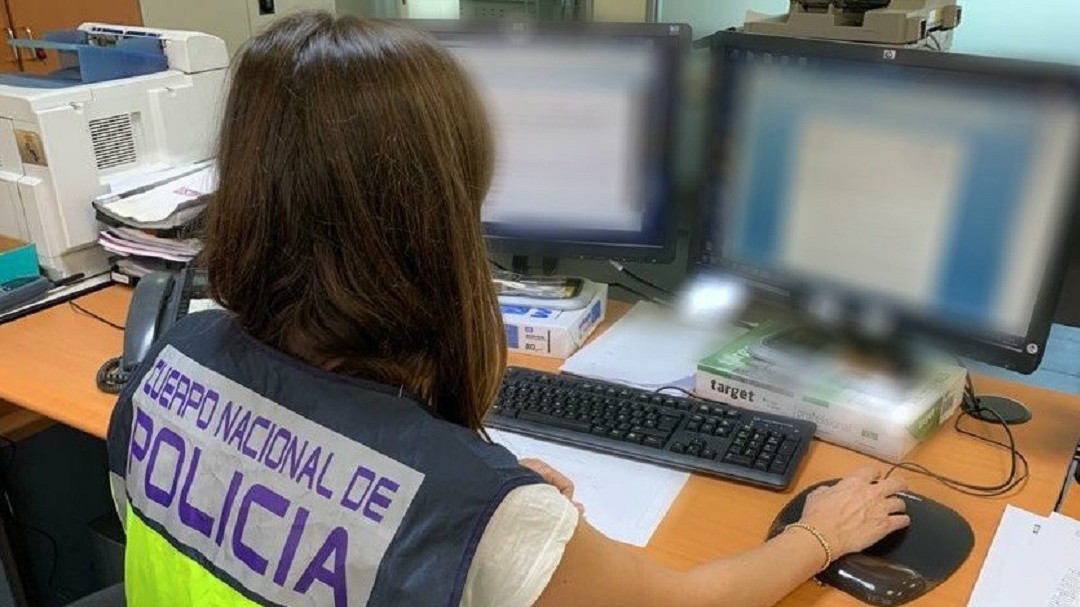 The National Police have arrested five people, three men and two women, for allegedly extorting users of dating websites, demanding financial payment under threat of physical harm, publishing the messages or communicating it to their relatives. The detainees, one in Murcia and four in Valencia, could have obtained a profit of about 150,000 euros during the last year, according to a statement from the National Police Force.
The investigation has been carried out by agents of the Judicial Police Brigades of the Dénia Police Station and the Valencia Superior Headquarters based on the complaints of a total of four injured parties.
The way of acting of those arrested was almost always the same. The perpetrators communicated with their victims through text messages by instant messaging applications in which they made it appear that they were "very angry" for having wasting a lot of time on one of their "escort girls". For this reason, they said that they should be financially compensated under threat of physical harm or the publication of those messages or communication to their relatives.
The researchers think that these first messages could be sent automatically and with the same text to a large number of people at random, with the sole objective that some of them were answered and thus establish a first contact.
They investigated the victims
Once that first contact was established, the detainees carried out social engineering work, conducting searches in open sources in relation to their victims, to try to find out as much information as possible about their private lives in order to threaten them and obtain a greater financial outlay from these . They used images of menacing-looking people in their profile photos and emulated the accent of Eastern citizens when making phone calls.
In the conversations, they made their victims verify that they knew enough information about them to let their relatives know what they had done or to go where they were to inflict physical harm on them, "all with the petty purpose of tormenting them enough to so that they would enter the requested money, "according to the sources.
In this way, they got the victims to transfer them between 1,000 and 6,000 euros, deliveries that they made through bank transfers, wallet cards or even instant payment service providers. From a study of the bank accounts used by the detainees, it has been possible to infer that those arrested could have obtained a profit of about 150,000 euros during the last year.
Within the criminal group, not all carried out the same work: two of the detainees were considered the leaders and those in charge of obtaining personal data and threatening those injured. The other three arrested were used as "mules" to open and manage the bank accounts where the victims' money was deposited, for which they received ten percent of what was extorted.
Those arrested, three men and two women of Spanish and Brazilian nationalities, were turned over to the judicial authority.



cadenaser.com