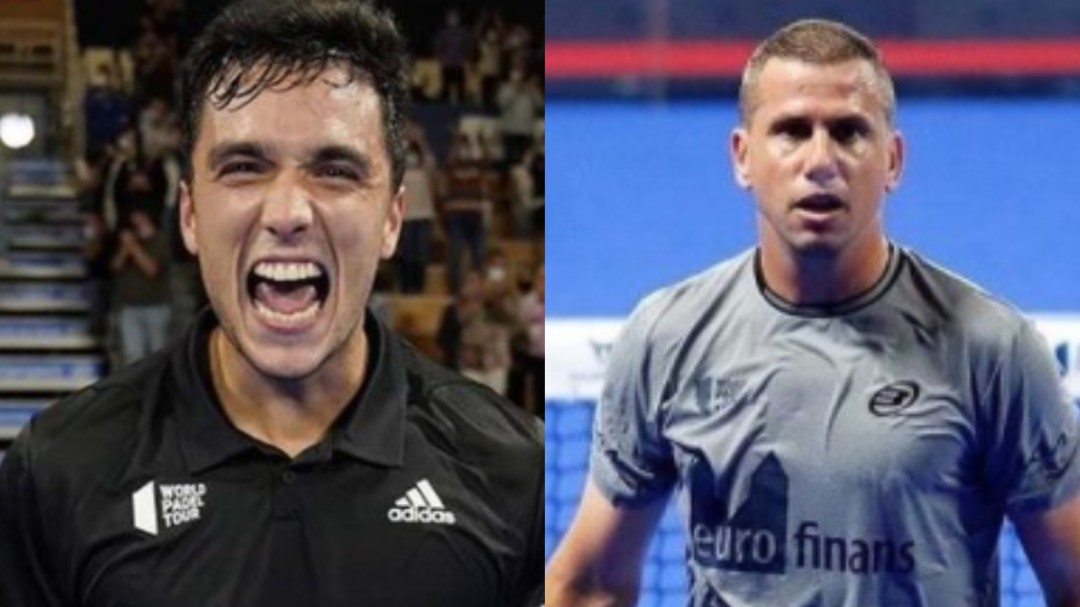 This weekend there will be a historic event for world paddle tennis. Paquito Navarro and Martin Di Nenno will seek to snatch the first position in the ranking from Alejandro Galán and Juan Lebron. As if it were Formula 1, both pairs will have to overcome the two previous rounds if they want to meet in the final and play everything for everything. Alejandro Galán and Paquito Navarro commented on their feelings before the big duel.
How are you living the days before the tournament?
Paquito Navarro: "The worst thing is when you get on the track and things don't work out, but the important thing is motivation. All the tables are tough and we don't think beyond the first game. Cholo Philosophy "
Ale Galán: "After a month in which the results have not been achieved, we are very motivated and we face it with great enthusiasm. I think we have been training all year for this. It has been a long year and we are going to try to win him on the last lap. "
Do you notice much the difference between playing without an audience with him?
Paquito Navarro: "Last year it practically seemed like training. The beauty of sport is playing in front of the public who enjoy it. It imposes a lot on us to play in front of 9 thousand people "
Ale Galán: "Madrid has been the capital of paddle tennis and after everything we've been through with COVID, it's very nice to experience it with 10,000 people"
Have you had a recent case of COVID in your environment?
Paquito Navarro: "If there has been, I have not found out"
Alejandro Galán: "Luckily he hasn't played, we have taken care of ourselves"
Are you signing up to face each other in the final for the number 1 spot?
Paquito Navarro: "We signed it because a final would be beautiful. The last time we met was in Menorca and they painted our faces "
Alejandro Galán: "It would be a beautiful final and we haven't seen each other for quite a few months"
Could it be said that Paquito and Di Nenno have gone from less to more and Galán and Lebrón from more to less?
Paquito Navarro: "It took us a little bit to find our identity, we arrived at a good time, but we are aware that sensations do not give a result by themselves. We are prepared for everything ".
Alejandro Galán: "I think it has been a very even year. This last month we have not been able to adapt to the conditions, but we are training everyone "
Would it be possible to see the two of them together as a couple?
Paquito Navarro: "I have a good memory of the wolf and since I know them so well, I know that they are not going to make it easy for us. Although we both play on the same side, I don't rule out switching Ale to the right side. "
Alejandro Galán: "I am happy with Juan and we want to continue fighting for everything."
What is more difficult: putting up with your sentimental partner or your paddle partner?
Paquito: The paddle tennis couple, because it's the same, but above all, you don't love him.
Alejandro Galán: "For my history it is the same. It is difficult because you live together as if it were a sentimental partner and it brings out the worst in you ".
City in which you have played a tournament that has given you the most satisfaction
Paquito Navarro: "Córdoba"
Alejandro Galán: "Alicante. I had a loss in my family and I was able to give it back to him getting the title ".
Point that you remember most of the year
Paquito Navarro: "" By duration in the previous tournament. 6 minutes 40 lasted. I had time to get the dog out ".
Alejandro Galán: "If we talk about game by game, I go point by point and I'll take the one that I add. All points are worth the same ".



cadenaser.com
George Holan is chief editor at Plainsmen Post and has articles published in many notable publications in the last decade.