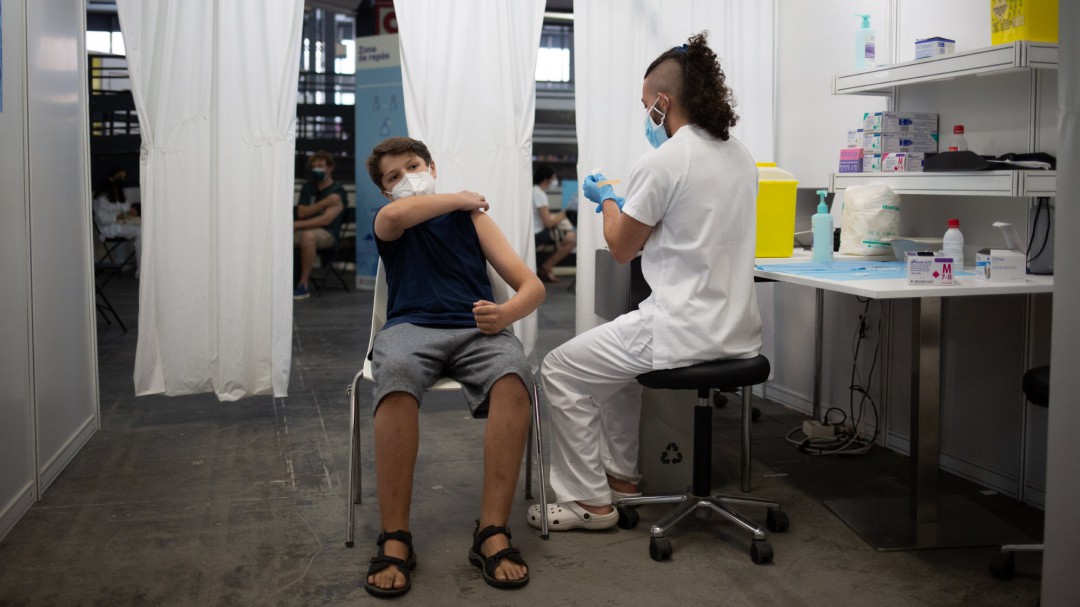 This Monday, the first shipment of pediatric vaccines against covid, 1.3 million doses of Pfizer vaccines for children between 5 and 11 years old, arrives in Spain. Once in Spanish territory, Health will be in charge of its distribution to the communities, Ceuta and Melilla, which will begin to administer them on Wednesday 15.
Vaccination, which will begin with the most risky children and in the oldest cohorts (10 and 11 years old), will take place mainly in health centers and places already enabled for the vaccination of adults such as wards, vaccination centers and also hospitals.
Where will the vaccines be administered?
The possibility of vaccinating in schools has had little reception and only three communities (Valencian Community, La Rioja and Extremadura) have clearly opted for this option and two others (Castilla-La Mancha and Andalusia) also incorporate schools, but in a mixed format with health centers.
At least five other autonomies (Asturias, Catalonia, the Balearic Islands, Navarra and Murcia) have ruled out vaccinating in schools because they understand that there are enough places to vaccinate children and the fact that it is in an extra-curricular place ensures the accompaniment of the parent and, with it, consent.
The Community of Madrid has opted for one of its 25 public hospitals and Castilla y León for the vaccination centers.
Reduced dose
The vaccine to be administered will be the pediatric presentation of the Comirnaty vaccine (Pfizer / BioNTech) and is reduced to 10 micrograms, one third of that administered to adults. The interval between doses will be at least eight weeks to achieve a better immune response and a better safety profile.
As with adults, and according to Health reports, after receiving the vaccination the vaccinated person should be observed for 15 minutes to detect immediate reactions. In people with a severe allergic reaction, a 30-minute follow-up will be maintained.
The most frequent adverse reactions identified in this age group are similar to those registered in those over 12 years of age.
These reactions include pain, swelling, and redness at the injection site, headache, fatigue, muscle pain, and chills. These are usually mild or moderate reactions and improve within a few days of vaccination.
Endorsement of the EMA
The pediatric vaccine against covid arrives in Spain after receiving the endorsement of the European Medicines Agency (EMA) and after completing the clinical trial in which the serum demonstrated an efficacy of 90.7% in symptomatic prevention due to covid in children aged 5 to 11 years.
In this way, on November 25, the EMA gave the green light to the first pediatric vaccine against covid-19 authorized in the European Union.
The Committee for Medicinal Products for Human Use (CHMP), which includes experts from the Spanish Medicines Agency (AEMPS), has also concluded that the benefits of the Pfizer vaccine in children aged 5 to 11 years outweigh the risks, especially in those with conditions that increase the risk of severe COVID-19.



cadenaser.com
George Holan is chief editor at Plainsmen Post and has articles published in many notable publications in the last decade.