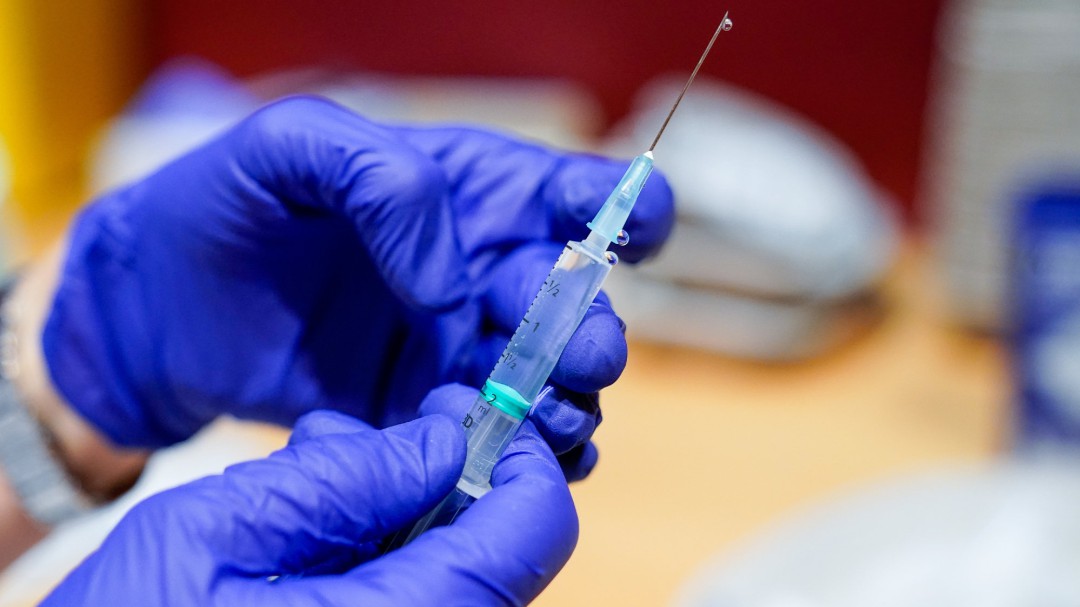 The European Center for Disease Prevention and Control (ECDC) has warned this Wednesday of a "very high risk" for COVID-19 unless public health measures are immediately applied and the vaccination rate is increased. "Countries should consider a booster dose for all adults over the age of eighteen, with priority for people over forty," the ECDC said in a note released to the media.
The Stockholm-based entity noted that currently less than 70% of the general population of the European Union (EU) has received the full guideline, which leaves "a great space" for the virus to spread. In Spain, the percentage of people vaccinated with the complete schedule is higher than the European average and amounts to 89.2%.
COVID-19 Vaccine
This Tuesday the Public Health Commission took place where the third dose of the COVID-19 vaccine was approved for those over 60 years of age and health workers. Users of different vulnerable centers, such as those with disabilities, may also be given this booster dose.
This proposal is due to the fact that the efficacy of the vaccine is lower after three months of its inoculation, in addition, infections have increased and the rate of hospitalizations among the population over 60 years of age is higher.
This measure was already applied to those over 70 years of age and after the green light from the Commission, it will begin to be applied to those over 60, health workers and users of the most vulnerable centers.
Data from the Ministry of Health endorse that the risk of dying from COVID is "25 times higher" in the unvaccinated than in people who have already followed the full schedule and the level of hospitalization in the unvaccinated rises up to 18 times more than in the vaccinated.
COVID traffic light
José Martínez Olmos, specialist in Public Health, has defended in Day by day the need to continue using masks, maintaining a safe distance, washing our hands and ventilating closed spaces, measures whose effectiveness has already been demonstrated.
In addition, Martínez Olmos, supports the COVID traffic light proposed by Health together with the autonomous communities. "The traffic light needs to define the measures to be adopted to restrict capacity, hours and social interactions when the risks are high. It must be established because that would allow decisions to guarantee the protection of health in all territories by the same, "he said.
Mandatory vaccination
Carmen Calvo, Pablo Iglesias and José Manuel García Margallo, have shown themselves in favor of implementing the vaccination against COVID-19 on a mandatory basis at the 'Ágora de Hora 25', with Aimar Bretos.
"The courts should say yes to that at least, in a place where there will be an agglomeration of people, you cannot enter if you are not vaccinated," said Carmen Calvo, former vice president of the Government.
García Margallo, former foreign minister, has indicated that we must be serious about this issue and that he "would clearly make vaccination mandatory "."If you do not want to be vaccinated, you do not leave your house, but you have no right to infect others "he added.
Pablo Iglesias, former vice president of the Government, has agreed with Margallo that "It would be perfectly reasonable to make the vaccination mandatory, just as it is mandatory not to go faster than 120 km / h on a highway, just as it is mandatory for a surgeon to wash their hands before performing an operation or eventually wear latex gloves, just as it is It is compulsory for a worker to wear a helmet or a harness when on a construction site ".



cadenaser.com