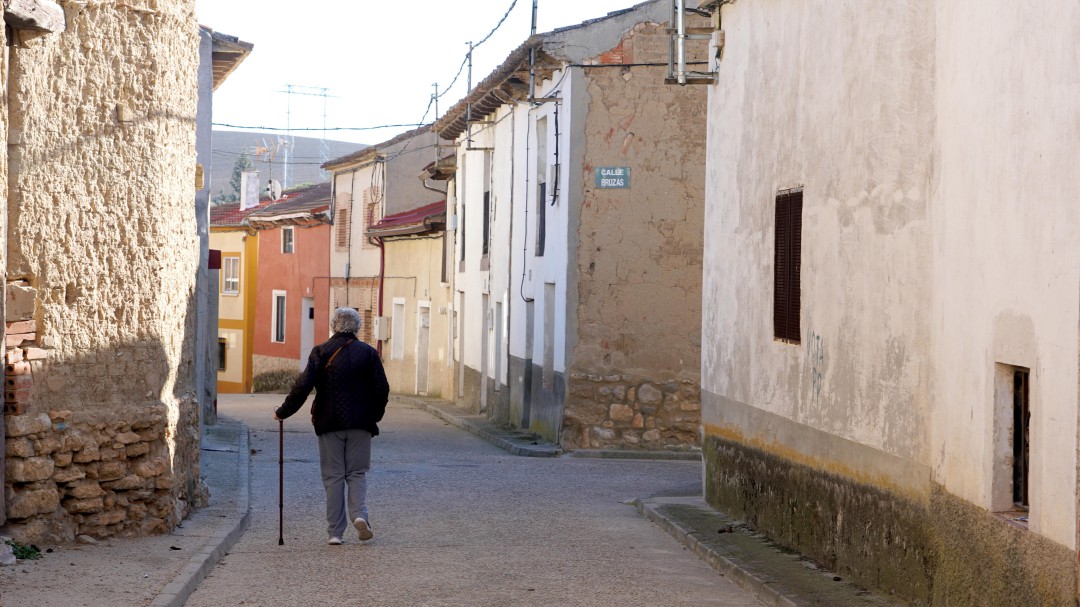 Depopulation and its effects on the whole of Castilla y León have been the main problem in this community for decades. The lack of job opportunities in rural areas has been consolidating a massive exodus whose antecedents date back to the 1960s. Young people born in the smallest towns have grown up accompanied by the idea of ​​"leaving town" to develop personally and professionally and many of them when the time has come have only fulfilled this conviction.
The need to stop the population drain suffered by rural environments is evident. It is strategic for a country not to concentrate its entire population in large cities and therefore have a rational distribution of citizens throughout the territory. The attractiveness of large population centers has been reducing, sometimes extremely, the presence of inhabitants in towns where nowadays only a small group of people reside.
The inhabitants in this case of the rural area of ​​Valladolid do not want to miss the train of the future and for this reason they demand the necessary services and resources that allow them to value all their agri-food, cultural, wine tourism or heritage potential. Quality access to the network cannot be delayed any longer. It does not seem reasonable that there are still areas of difficult coverage in which it is impossible, among other things, to establish a business due to this lack. In addition, it is necessary to increase the commitment to the transformation of the raw material obtained in rural areas into products made here for two fundamental reasons that have to do with the economic benefit, essential when establishing population and with the principles of sustainability that appear in the major objectives collected by all administrations.
On December 17, starting at 10:00 am, emptied Spain speaks from the town of Mayorga (Valladolid) to identify opportunities to help reverse the current situation.
The meeting is part of the initiative 'Empty Spain ' carried out at the national level by Cadena SER, with the impulse ofFenie Energy, to give voice and visibility to the stories of those who struggle to keep population centers alive in peripheral areas.
The agenda
09:45 h. DOOR OPENING
10:00 h. WELCOME AND PRESENTATION
Macarena Berlin, Journalist for Cadena SER.
Javier Cuevas, Regional Director of Content SER Castilla y León.
10:15 a.m. OPENING
Ignacio Molina, Geographer of the UVA and Advisor to the Minister for the Ecological Transition and the Demographic Challenge
10:45 a.m. ROUND TABLE: THE POST-PANDEMIC DEMOGRAPHIC CHALLENGE IN MUNICIPALITIES
They intervene:
Luis Alonso Laguna, Mayor of Villalar de los Comuneros
Heliodoro de la Iglesia, Mayor of Castromonte
Alberto Magdaleno, Mayor of Mayorga
Melchor Vaquero, Mayor of Valdenebro de los Valles
Moderates:
Macarena Berlin, Journalist for Cadena SER
11:25 h. PROVINCIAL POLICIES AGAINST DEPOPULATION
Conversation with Conrado Iscar, President of the Valladolid Provincial Council
11:50 h COFFEE BREAK
12:15 h ROUND TABLE: THE VALUE OF TRANSFORMING RAW MATERIAL HERE
They intervene:
Víctor Muñiz de Miel Zumbando
Isabel Edesa de Quesos Mucientes
Antonio Fonseca from Aromáticas del Duero
Ruth Sierra from Bodega Sinforiano
Moderator: Macarena Berlin, Journalist for Cadena SER
13:00 h. ROUND TABLE: ENVIRONMENTAL SUSTAINABILITY IN THE RURAL ENVIRONMENT
They intervene:
Francisco Javier Muñoz, director of the ACOR sugar plant
Jesús Valderas, agent of Fenie Energía
Moderator: Macarena Berlin, Journalist for Cadena SER
13:30 FAREWELL: WHAT WE TAKE THE GREATEST.
Conversation with Diego Merayo, Journalist of the SER in Castilla y León



cadenaser.com
George Holan is chief editor at Plainsmen Post and has articles published in many notable publications in the last decade.