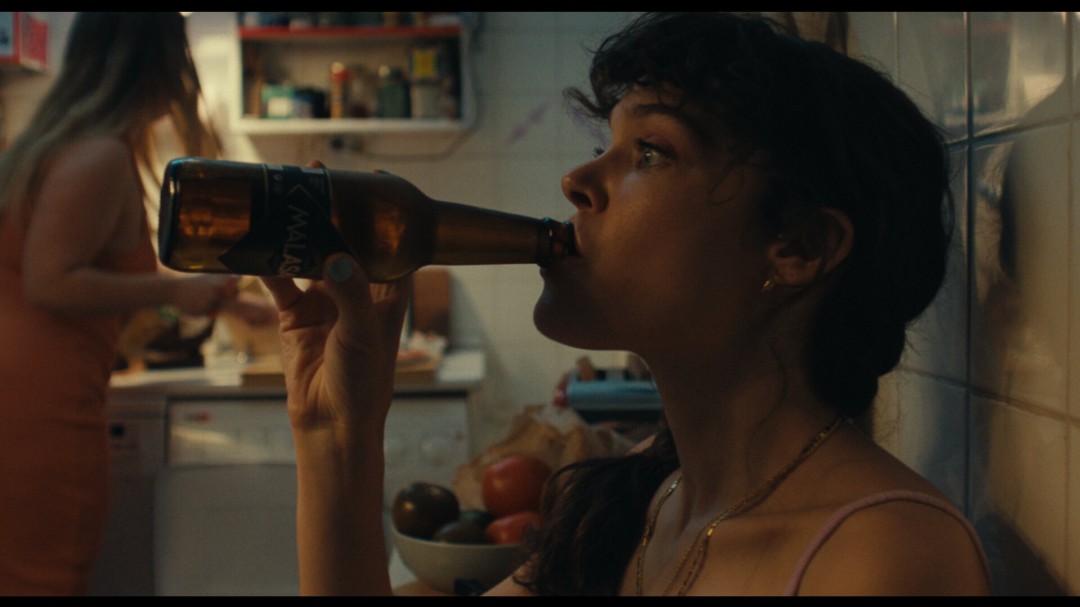 They were called to live better than their parents, to lead technological change, to work in non-invented job offices, in short, to take over the world. The millennial generation is now in their 30s or older, and they have seen few of those promises fulfilled. For years, moreover, they have been the object of desire for many dramas, often camouflaged as comedies, in our cinema and television. The last to do so is Cardo, the fiction created by Ana Rujas and Claudia Costafreda what emits Atresplayer Premium.
Cardo's portrait is crude, it goes beyond Malasaña to show the periphery, its protagonists close afters and take drugs and live on the wheel of precariousness. "We wanted to portray in an honest way what we see and what Madrid is. Talking about emptiness, failure or success appeals to everyone beyond age"Acknowledges Ana Rujas, the co-author who also stars in fiction.
In Cardo, María is a young woman from Carabanchel who has no money, has a toxic relationship with sex, lives more at night than during the day, hates her body and uses drugs to fill the void created by not meeting expectations . "We have a lot of guilt on ourselves, a lot of self-demand", Says Claudia Costafreda. "We are lucky that Maria does not have, but as the years weigh on, who is supposed to be weighs more heavily."
There is a great pessimism in Cardo, a feeling that you cannot get out of the circumstances that we have to live. "The system itself has bitched us", considers Costafreda, but appeals to "calm down, rather than take responsibility." The management of failure, of not fulfilling what was expected of us, is one of the pending subjects of the protagonists of the series. "Nothing happens if you think you are nobody or you have not found your way", consider the creators.
The neighborhood is one more character of Cardo, an environment that configures and marks the protagonists. "It is not necessary to deny the neighborhood, I always keep it very present in my projects"Rujas boasts of his Carabanchel. The question of class is the backbone of the fiction, and is present at all times. A generation victim of the false meritocracy that María reproaches a man in an after party, just after getting a line: "things are what they are and you come from where you come from and you are who you are".
The responsibility to represent the bodies
Ana Rujas began her career in a very similar way to that of María, from a very young age, entering the, at that time, perverse world of advertising and acting. "María got carried away by the system, by the inertia of what the world expects of you and without stopping to see if she wanted to or not. I have lived it too ", says the actress referring to the life of casting in casting, looking for the opportunity to become an Elsa Pataky that did not arrive.
Cardo focuses on the scrutiny of women speaking of the two professions where the female body is most judged, advertising and interpretation. "10 or 12 years ago we lived wildly in that moment where you had to be very skinny, anorexia was the order of the day ", recalls the actress. "The 17-year-old girls now have more references, it is necessary to show diversity." The responsibility to fight for the representation of all bodies and races is still there, and they now have the opportunity to claim it.
Ana and Claudia met through the Javis, executive producers of the series. They soon hit it off and sat down to share their experiences and concerns about the femininity, victimhood and other themes that are present in your project. "We have not hidden our contradictions", they presume, considering that they are present in their characters. "We are a hinge generation. We have evolved in thinking and accepting our bodies, but we have problems to come from deeply rooted values ​​", considers Costafreda.



cadenaser.com