[ad_1]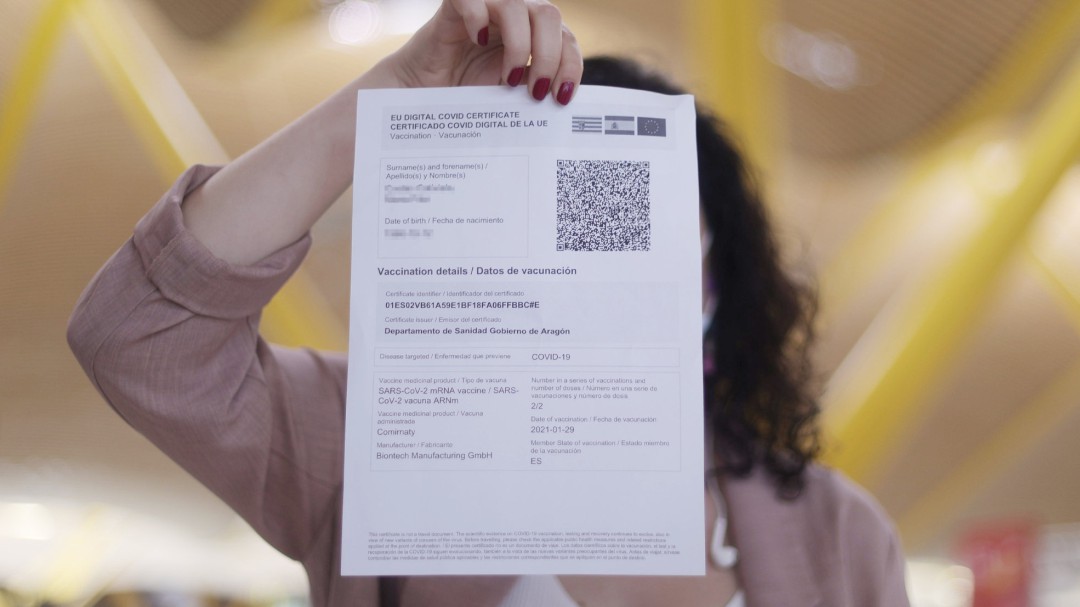 The Supreme Court established last September the rules so that the autonomous communities can implement the COVID passport. It did so when it revoked the decision of the Galician Court of Justice that had overturned this measure approved by the Government of Núñez Feijóo. The measure, said the high court, is suitable, necessary and proportionate as long as the incidence of the virus justifies it, has a time horizon and is not applied indiscriminately to the entire territory. The court described as "tenuous" the confrontation of the fundamental rights at stake. On the one hand equality, privacy, freedom of movement and data protection. On the other, the right to life and health added, they said, "to the general interest of all to survive in these very serious circumstances."
The benefit provided by the measure, according to the ruling, "is much higher than the sacrifice involved in the requirement to present documentation to access the premises."
The magistrates stressed that "these are places where entry is voluntary and where there are no essential activities to which one is obliged to attend. People can use their leisure in very different ways, and they can go to these places, or not. , They may prefer a terrace, or not, but if they intend to go inside the establishment, which is a closed space and normally poorly ventilated, where the risk of contagion increases, they must display the indicated documentation, which provides a guarantee, not absolute, of not have the infection. "
They recalled that these are places where "permanent use of the mask is not appropriate, it is difficult to maintain a safe distance, people usually converse with a higher tone and voice, even sing, which favors the inhalation of drops and aerosols. ".
After this slap on the wrist, the Galician Court of Justice endorsed the COVID passport in Galicia. The Supreme Court's decision served as a landing strip for Murcia, Catalonia and the Balearic Islands to get their Superior Courts of Justice to also endorse this measure.
Aragon and the Basque Country have it more difficult. In Aragon they have once again raised a question of unconstitutionality to the Constitutional Court because they consider that the reform of the law of the Pedro Sánchez Government forcing the autonomous governments to request authorization from the Superior Courts of Justice before applying restrictive measures places them in a " co-government position "inappropriate for the role that the" judge of guarantees "should have because" it exceeds the proper functions of the jurisdiction ". In Euskadi, the magistrates overthrew Urkullu's measure with the powerful argument that "no matter how laudable it may be, the end does not justify the means when one lives in a state of law".
Navarra, La Rioja, Valencian Community, Castilla León, Andalusia and the Canary Islands are studying requesting an endorsement for the COVID passport due to the increase in cases and under the criteria of the Supreme Court. Madrid, Extremadura, Castilla-La Mancha, Asturias and Cantabria, for the moment, discard it.


[ad_2]
cadenaser.com
George Holan is chief editor at Plainsmen Post and has articles published in many notable publications in the last decade.