He opened his first restaurant in San Sebastián, Amelia, in April 2017. And in just seven months the Argentine Paulo Airaudo (Córdoba, 1985) got his first Michelin star. It was the first time that a chef from outside the Basque Country had obtained such recognition in the city, but it was not his first star, since he had previously obtained one at the Italian trattoria La Bottega, in Geneva.
Insatiable, coming from a family of Italian immigrants, nothing stops him. At 18 he left his hometown and began his journey through different countries, including Mexico and Peru, and in kitchens such as Arzak, The Fat Duck, in London, and Magnolia, in Italy. "When I arrived in San Sebastián, I did it for a commercial issue. I saw an opportunity, it was difficult, but that was not an impediment to continue growing. I looked for a niche among the things that were missing ", explains Airaudo, in a telephone conversation.
In just four years, with a pandemic in between, it has built a name, a reputation and a handful of locals in the beautiful city of Gipuzkoa. To begin with, the restaurant's location has changed, moving from Prim Street to the elegant Villa Favorita hotel, facing La Concha Bay, where it revalidated its Michelin star.
From this new environment, in which it offers a tasting menu for 218 euros, based mainly on fish and seafood, which has an open kitchen, a bar with capacity for 12 people, and two tables for six people and another table for up to eight diners, he hopes to get the second star tonight in Valencia, where he will be presented with the Michelin Guide Spain & Portugal 2022.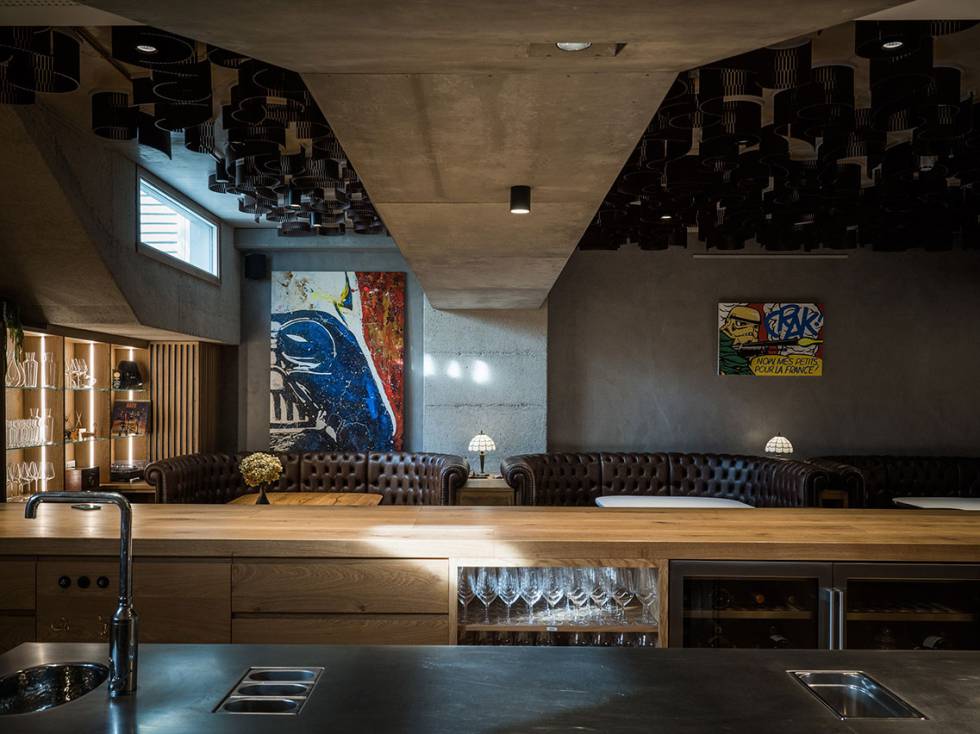 In addition to Amelia, in San Sebastián he takes care of five other places: the bar of the Villa Favorita hotel, of the Italian restaurant Da Filippo, where he offers a menu of traditional cuisine inspired by Italian culture and a reinterpretation of dishes with a contemporary style, where he offers dishes such as vitello tonnato, fresh pasta or cotoletta alla milanese (breaded pork chop), and La Bottega di Filippo, a space opened last October where it serves a more casual Italian proposal. In 1985 Cantina Argentina, the chef developed a concept based on the grilling techniques of his country of origin, with an Argentine wine list. Its latest opening in Donostia is The Bling Pig, a cocktail bar.
"This is a city that had little variety of culinary offerings, and I think that little by little we have been providing that variety that was needed", explains the chef, who remembers that arriving to a city as a foreigner is never easy, "for a question cultural, but when different things are contributed with quality, people accept them ", adds Airaudo, who praises the work done by the great Basque chefs, among whom he cites the work of Martín Berasategui as a reference.
Its operations center is, and will continue to be, in San Sebastián, since "after 16 years of cooking and seeking culinary excellence around the world I finally found my home, even the name of this ambitious project is named after my daughter Amélie , which means that this time I'm here to stay. " From this place he controls all the businesses he has spread across other cities, such as Barcelona, ​​where Aleia has just opened, on the first floor of the modernist building of the Casa Fuster hotel, whose kitchen is served by Jerez chef Rafa de Bedoya, and where he offers two menus : one executive at noon for 90 euros, and a tasting for 120 euros.
In February 2019, Da Terra opened in London, where Rafael Cagali works as head chef, a restaurant that received one Michelin star eight months after the opening, and in January 2021, the second.
In Hong Kong it also seems that they have received him with open arms: there he has the informal version of Amelia, a branch of the Italian trattoria Da Filippo, the Japanese restaurant with a South American nod Haku, and he is preparing the opening of Noi, a gastronomic concept in the new Four Seasons in the region.
And he clarifies that all the restaurants are his, "I pay the rent and with the owners of the premises we are adventure partners, that is what gives me independence." His secret: "work, work and work, and get results quickly."

cincodias.elpais.com
George Holan is chief editor at Plainsmen Post and has articles published in many notable publications in the last decade.