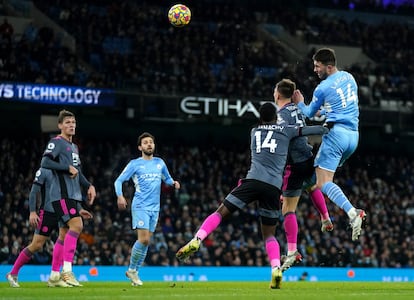 The story goes that in Victorian times (19th century), just the day after Christmas, churches opened donation boxes from parishioners to distribute coins to those most in need. Another less widespread is that the nobility gave boxes with tools, food or cloth to their employees for the work done during the year. Be that as it may, on that day he was baptized Boxing Day and, already with the ball at the feet, the tradition was established in 1860 with a Sheffield-Hallam. Since then, the English custom is to play on December 26 – also on December 28 – and in this Premier the tradition is also to see Manchester City at the top of the table, champion of three of the last four editions. Yesterday, after chaining nine consecutive victories, he was crowned winter king by beating Leicester in a goal and madness bid (6-3), so Liverpool, who have one game less, distance themselves a little more, to six points now.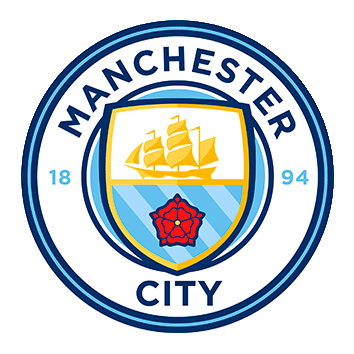 6
Ederson Moraes, Zinchenko, Laporte, Cancelo, Ruben Dias, Fernandinho, De Bruyne (Foden, min. 70), Gündogan, Bernardo Silva, Sterling and Mahrez
3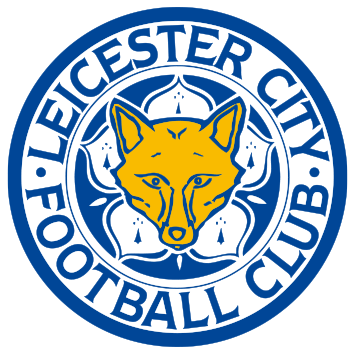 Schmeichel, Amartey, Luke Thomas, Albrighton, Vestergaard, Ayoze Pérez (Castagne, min. 45), Tielemans (Hamza Choudhury, min. 70), Ademola Lookman, Kieran Dewsbury-Hall, James Maddison y K. Iheanacho
Goals 1-0 min. 4: De Bruyne. 2-0 min. 13: Mahrez. 3-0 min. 20: Gundogan. 4-0 min. 24: Sterling. 4-1 min. 54: James Maddison. 4-2 min. 58: Ademola Lookman. 3-4 min. 64: K. Iheanacho. 3-5 min. 68: Laporte. 6-3 min. 86: Sterling.
Referee Chris Kavanagh
Yellow cards Vestergaard (min. 44), James Maddison (min. 74) and Fernandinho (min. 90)
It was not, in any case, a Boxing Day quiet, some technicians annoyed by the accumulation of matches and, above all, by the omicron variant that is hitting the country. So much so that three matches of the day were postponed: Liverpool-Leeds, Wolverhampton-Watford and Burnley-Everton. "This tradition is very important. It is a characteristic of the League that should not change ", agreed Guardiola; "The problem is that with so many games and with international commitments, the players will again only have two or three weeks of vacation." Liverpool manager Klopp added: "Playing on December 26 and 28 is a crime. No coach agrees, but it happens. Nobody listens to us and the players need to rest ". Antonio Conte, Tottenham coach who recalled that half of his squad suffered from covid recently, went further: "It's not easy to play like this because there is a risk of losing players to injuries. But that doesn't matter because it's like talking to the wall ". This position, however, was criticized by the former president of Crystal Palace, Simon Jordan. "They should pinch each other because half of them would be working at McDonald's if it weren't for soccer. Play the damn game. "
Encounters that wear down the footballer, but that bring the fans closer – in the Boxing Day rivals with geographic proximity are measured to fill the stadiums—, even though the fans still do not wear the mask in the stands (they did have to take an antigen test and carry the covid passport). Although the most certain thing is that no fans had such a good time as City's, which in 25 minutes already had four goals and countless occasions, no matter how complicated the matter was in the second act.
It turns out that Guardiola's team plays by heart, steamroller of first-row passes and second-row arrivals, undetectable offenses. De Bruyne and Gundogan, also Mahrez and Sterling from the penalty spot – both committed by Tielemans – made the nets. But City rested on their laurels in the second half and the reborn Maddison – four goals and three assists in the last days -, in addition to Lookman, closed the gap to beat Manchester one against for the first time in the last 14 stakes. Later, Ihenacho took advantage of a rejection of the crossbar to Maddison's shot to put the scare in the body. But Laporte and Sterling, after two corners, put the icing on the cake and the winter champion award for Ettihad.
Assistant Odegaard
Meanwhile, Mikel Arteta's Arsenal, catapulted by Odegaard's assists, achieved their fourth win in a row in the competition – they defeated bottom Norwich (0-5) – thanks to the targets of Bukayo Saka (2), Tierney, Lacazette and Rowe. Enough to establish itself in the fourth position of the table. One place and six points higher is Tuchel's Chelsea, who after adding just one win in the last four games, once again had Lukaku and won. On this occasion, against Steven Gerrard's Aston Villa – he could not sit on the bench due to the covid -, who began winning but ended up paling before the strength and career of the Belgian forward, who scored a goal and caused a penalty (1- 3).
Tottenham also beat Crystal Palace (3-0) with goals from Kane – third both in the Premier and second day in a row with celebration – Moura and Son. Southampton, meanwhile, beat West Ham (2-3). But Boxing Day it was for Manchester City, scare and laurel included.
You can follow EL PAÍS DEPORTES in Facebook Y Twitter, or sign up here to receive our weekly newsletter.



elpais.com