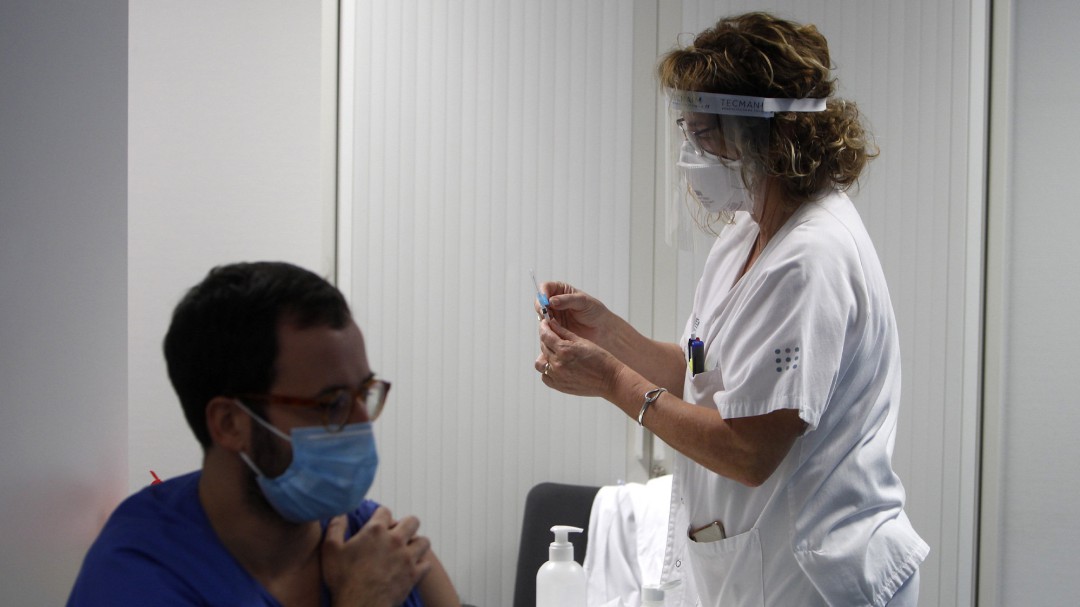 The Bioethics Committee of Spain rules out that it is necessary to impose mandatory vaccination to contain the coronavirus. The president of this body, Federico de Montalvo, has assured in the SER that he believes that it is a measure that could be applied legally, but he thinks that it is not a necessary step to face the new variant.
"The Ethics Committee prepared five years ago, before the pandemic, a report on this issue of the obligation because the debate is old. There we said that ethically and legally it is possible in a context of pandemic and epidemic. But one thing is that something is possible and another is that it is necessary and convenient. The vaccine could be mandatory from a legal and ethical point of view, although there is also a lot of discussion about that. On the other hand, I do not think it is necessary because really the vaccination strategy in Spain has worked in all the autonomous communities. The population has been supportive. We are at very high rates that must continue to increase. And it may even not be convenient because it can produce the opposite effect. "
What to do with the unvaccinated?
Germany will impose national restrictions on the unimmunized and will introduce mandatory vaccination predictably from next February, outgoing Chancellor Angela Merkel has announced, following her meeting with her foreseeable successor, Olaf Scholz, and regional leaders.
The measures adopted include the closure of nightlife from certain levels of incidence of infections, as well as restrictions on public events and contacts, especially among unvaccinated citizens, who may only be limited to people outside their family nucleus .
In Spain, the Bioethics Committee defends that these measures can be adopted if necessary, but that they are not currently in Spain and that the first thing is always to try to convince and inform. "There are many groups that have realized that vaccines are the only solution to this pandemic. Therefore, I would be careful with these types of limitations," said the president of this organization.
"The unvaccinated person does not have the right to be treated the same"
"It is true that unvaccinated people, and we have said that within the Vaccination Strategy, do not have the right to be treated the same as vaccinated people. We in the Strategy say that vaccination is not voluntary but that it is not This means that even if legally the fact of not being vaccinated does not have legal consequences, it is not considered ethically the same as the fact of being vaccinated. Therefore, the vaccinated person does not have the right to be treated the same. It would be appropriate in this scenario if necessary confinement only for the unvaccinated. But always with caution and bearing in mind that vaccination in Spain has been very successful compared to our environment, "he said.
Federico de Montalvo maintains that bringing measurements of our environment when we have a different context is not convenient.



cadenaser.com