The Italian-British architect Richard Rogers died this Saturday night at the age of 88, according to several international media, citing that the death was confirmed by his son Roo Rogers, without further details about the cause of death having been disclosed.
Rogers of Riverside had been a member of the House of Lords since 1997 and in 2007 he received the Pritzker Prize, considered the "nobel of architecture." He was the author of the Pompidou Center and, in collaboration with the Spanish studio Antonio Lamela, of the new T4 terminal at the Adolfo Suárez Madrid-Barajas airport.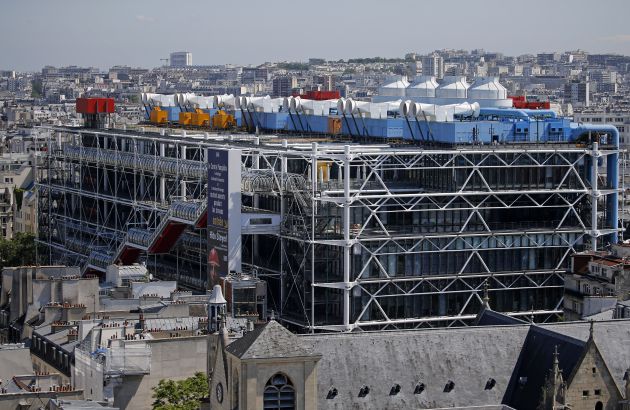 The center
Pompidou of Paris
One of his most emblematic works was the Georges Pompidou National Center of Art and Culture (1972-1977) in Paris, which was later restored between 1998 and 1999, and where pipes and vents fit in artistically with their brilliant colors. With this building they revolutionized the concept of the museum, "transforming what was once an elite monument into a popular place for cultural exchange, located in the heart of the city."
Born in the Italian city of Florence on July 23, 1933, he was an advocate of the city's potential as a catalyst for social change and viewed architecture as both an urban problem and a political issue.
The thread that unites Rogers' work, with studies in London, Barcelona, ​​Madrid and Tokyo, is a formal rigor that includes a deep knowledge of materials and construction techniques in combination with his passion for the aesthetic value of architecture .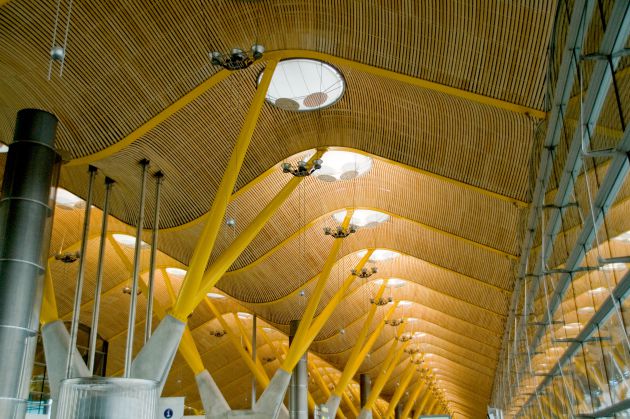 Barajas Terminal T-4
The Lloyds building in London together with the Terminal T-4 in Barajas demonstrate, in addition to his category as a master of urban architecture, a unique interpretation of architectural expression, of his fascination for the modern movement through a conception of the building as a machine and a special interest in transparent architecture, integrating spaces.
Terminal T4 at Madrid Barajas airport (1997-2005), together with the Spanish Antonio Lamela, opened in February 2006, was recognized with the "Stirling" award for architecture, the most important in the United Kingdom, awarded each year by the Royal Institute of British Architects (RIBA).
He is also the author of the Protos winery in the Valladolid municipality of Peñafiel, in the heart of the Ribera del Duero, and of the remodeling of the old Las Arenas de Barcelona bullring.
The author is the European Court of Human Rights in Strasbourg (1989-1994) and the Palais de Justice de Bordeaux (1992-1998), both in France.
Also Terminal 5 at London Heathrow Airport (1989-2008); the Channel 4 building of the Gala TV in the British capital (1990-1994); the new financial district of Shanghai (1992-1994), in China; the Dome of the New Millennium (1996-1999), in London; the headquarters of the Welsh National Assembly in Cardiff (1998-2005); or the London Grand Union building (2001).



cadenaser.com
George Holan is chief editor at Plainsmen Post and has articles published in many notable publications in the last decade.