The National Police and the Civil Guard arrested the man wanted since last Christmas Day early this Thursday for allegedly murdering his partner, a 25-year-old Paraguayan woman, in Elche with a shot to the head. The victim's corpse was found in the detainee's apartment in the Palmerales neighborhood.
Found at the home of another ex-partner
It was learned that he had another partner in Elche with whom he had an 18-month-old baby. The officers spoke with the woman who admitted that she had also been subjected to ill-treatment.
The alleged murderer had barricaded himself in the home of that ex-partner in the city of Elche and was carrying a 9-millimeter parabellum pistol and a Kalashnikov assault rifle at the time of his arrest.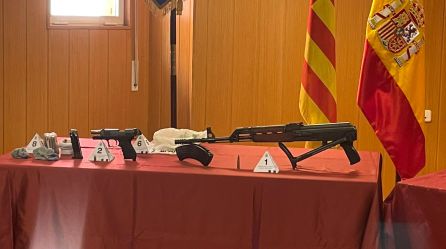 The police took the young woman and the baby to a safe place and deployed an operation in their home in the carrus neighborhood. This morning the baby's grandmother gave the notice to the police and in just 20 minutes they had him detained in the house.
Shot the police
The man fired several shots with an assault rifle against the National Police agents who were part of the device that surrounded the house, located at number 5 Ausías March avenue, without any injuries.
The security forces activated the action protocol for "critical incidents" with effective specialists in solving this type of situation.
According to the same sources, the suspect, upon seeing the officers arrive, received them with two shots from his automatic weapon, forcing them to retreat; then he fired again and, being cornered by the large security device around the house, surrendered.
A dangerous criminal
The detainee had a criminal record. Less than a year ago he had been arrested for attempted murder. I slice a man's neck. It is considered very dangerous. Possibly he has been helped during these days but the police have decreed secrecy of the proceedings.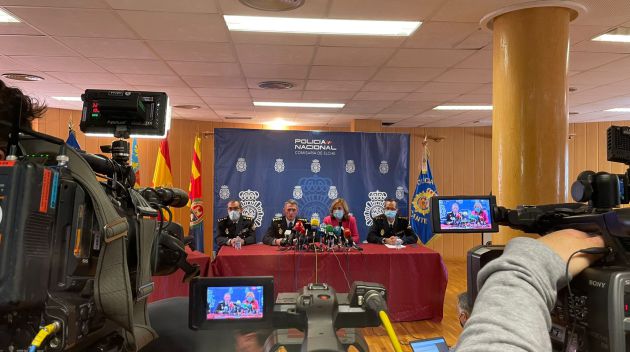 This man was the object of an intense search since the mortal victim was found last Christmas day, December 25, at around 11 p.m. with a shot to the head in a home in the Los Palmerales neighborhood of Elche, an area of Preferential social care due to low resources. His photo had been disseminated in various WhatsApp groups by individuals in recent days.
Victim of sexist violence
The woman left two orphans, a 10-year-old boy and a 3-year-old girl, and has become the 47th murdered at the hands of her partners or ex-partners so far in 2021 and 1,125 since data began to be collected, in 2003.
The subdelegate of the government Araceli poblador has congratulated the agents for the rapid operation that has also been carried out safely.
He added that ending gender violence is a need for all of society.



cadenaser.com