Imagine the existence of an algorithm that contributes to making cities more livable. Or a digital tool capable of discerning which students are at risk of failing before they face an exam. Or that, through solar panels installed on the roof, we can supply ourselves with electricity and transfer a part to other users. Far from being science fiction, these three projects are real and share something: they were born from research carried out at a university. Along with teaching, research is one of the fundamental and essential tasks of any university institution, including those that work 100% online. And it is, however, an unknown task for many citizens.
In Spain, almost 60% of the 480,315 scientific documents published between 2015 and 2019 have come from universities. A figure that places our country in 11th place worldwide in the number of scientific studies, according to the recent report The contribution of Spanish universities to development, prepared by the CYD Foundation. During those years, one out of every 33 research papers published in a specialized magazine in the world has been carried out in Spain. And the universities have been, by far, the main sources where all this new knowledge has been generated.
Experts agree that research is the best recipe to progress and transform society in order to face the global challenges of the 21st century, as well as being part of the strategic pillars of the university. "In it is where we can question the the status quo, ask ourselves questions, discover new intellectual spaces and debate freely to generate knowledge that will allow us to move forward ", reflects the vice-rector for Strategic Planning and Research of the Open University of Catalonia (UOC), Marta Aymerich. The UOC, for example, which teaches online, has 525 researchers divided into 52 research groups. Professionals who generate important knowledge that can be transferred to society in the form of technological solutions, patents, mobile applications and services for companies.
It is not by chance that around 106,000 researchers (46.3% of all those in Spain) are concentrated in the higher education sector. The most common way to become part of these research teams is by preparing a doctoral thesis, which may be associated with a scholarship or a pre-doctoral contract. But postgraduate or final degree students can also get involved in research projects through collaboration grants offered by some universities.
After completing their studies, most of the students decide to look for a conventional job and enter the labor market. Others, on the other hand, decide to dedicate themselves to research. "It motivates them to solve problems to improve the quality of life of society from their discipline", Angela González admits from the Conference of Rectors of Spanish Universities (CRUE) I + D + i.
Hand in hand with companies
Throughout this process, companies play a relevant role, since they are essential to apply all the knowledge generated at the university. It is frequent that, from the beginning of an investigation, collaboration agreements are established with companies and other institutions. Aymerich explains that this formula helps the results to be transferred to the market and society more quickly. It has happened, without going any further, during the pandemic. The rapid development of covid-19 vaccines has been made possible by shared research between pharmaceutical companies, public agencies, and universities.
It is even possible to create a company from the university itself with the aim of extending and applying through it the discoveries that have been obtained in research carried out by university personnel. The operation of these derivative companies, called spin-off, is one of the most efficient and agile methods to transfer this new knowledge to society. This year, for example, the development of a chatbot by some UOC researchers, it has allowed to lay the foundations for Xatkit, a company that develops virtual assistants for electronic commerce that are automatically configured according to the needs of each store.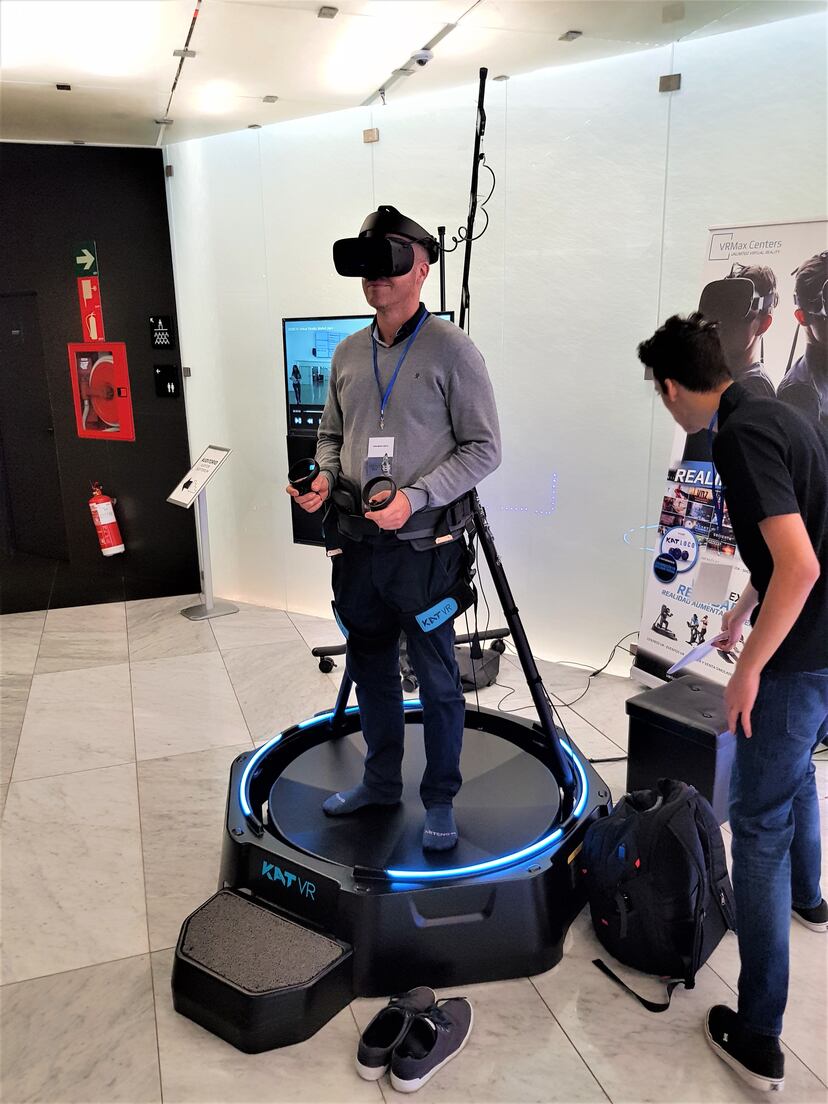 Other spin-off from the UOC, Immersium Studio, has just won the Auggie Award 2021 in the category of best health and wellness solution, the most important award in the world granted by the virtual reality industry. In the midst of a pandemic, this company specialized in creating learning experiences launched a training program in Virtual Reality to prepare health workers who lacked experience in hospital ICUs.
The tool, available in 23 languages, has already trained more than 20,000 professionals in Europe. Luis Villarejo, founder of Immersium Studio, joined the UOC in 2005 as a researcher. A computer engineer by training, he became interested in research as soon as he entered university as a student. "I am passionate about facing a problem for which there is no solution. Raising hypotheses, exploring them, validating them, refuting them, generating conclusions … is a very stimulating process ", he says.
Continuous learning
Àgata Lapedriza, researcher and professor of Computer Science, Multimedia and Telecommunications Studies at the UOC, highlights the creative component and continuous learning that the research in which she participates involves. Lapedriza is immersed in several projects related to artificial intelligence (AI) and its application in human well-being. One of them is the development of a machine that analyzes facial gestures, which is a tool that could allow the early detection of diseases such as Parkinson's or dementia.
Another of his lines of research includes the recognition and categorization in real time of images of spaces and places. In fact, there is already a specific project that addresses the identification of natural disasters or incidents – such as hurricanes, storms, erupting volcanoes, fires or landslides. "The objective is to detect videos or photographs that circulate on social networks about events that may need assistance, and that this automatic detection can be used to issue notices to humanitarian aid agencies," says Lapedriza.
This expert in artificial learning algorithms is clear that the best way to ensure that science and society advance is through a determined commitment to applied research. "We collaborate with companies and hospitals to test the algorithms we develop in problems and in local data, and thus see if what we do can at some point be used to help health workers," he explains. It is also important, he adds, that the investigations be interdisciplinary, since most real problems require the collaboration and coordination of experts from different disciplines.
The advantages that digital tools bring with them can also give a quality boost to the research field. "They have transformed the way in which science is made and disseminated," says Ángela González from CRUE I + D + i. Working in virtual environments allows the creation of a more diverse and international network of collaborators, facilitates communication, helps to design more agile and less bureaucratic work processes and contributes to promoting the paradigm of open and collaborative science, in which all researchers share with the society its data, results and articles. A new open knowledge policy that helps solve the global challenges facing humanity.

elpais.com
George Holan is chief editor at Plainsmen Post and has articles published in many notable publications in the last decade.