[ad_1]

Shakespeare wrote in The Tempest that "we are made of the same substance as dreams." But, like the deepest longings, memory and memories are also a very important part of who we are. They can be misleading – Oliver Sacks never tired of showing, applying it even to his own life, that it is impossible to distinguish a true memory from a false one -, confusing, they can be lost and arise suddenly. Even two people can remember important moments in their life together differently or that one remembers a crucial episode that the other has forgotten and vice versa. But they have a lasting influence on the way we see the world.
The American painter Joe Brainard invented a literary device to try to capture all that sparkling magma of memory, the "I remember." In the wake of this American author, who died in 1994, other writers have turned into literature those flashes that are an important part of who we are. The "I remember" by the French Georges Perec are almost more famous than the originals. Now the Spanish writer Susana Fortes has just joined the genre with Pontevedra. as we were (Ézaro), in which he portrays the Galicia of his childhood through those short sentences that try to capture the memory.
First published in 1975, the I remember by Brainard (Sixth Floor, translation by Julia Osuna Aguilar) brings together little phrases that always begin with that expression: "I remember those times when you don't know if you are very happy or very sad"; "I remember Monopoly and Cluedo"; "I remember moments of absolute silence in church when my belly had nothing to do but roar"; "I remember trying to imagine what this is all about (Life)"; "I remember Love me tender"; "I remember regretting not having done things."
In his foreword to the US edition, Paul Auster wrote about Brainard that "through these simple and forceful sentences he traces the map of the human soul and permanently alters the way we look at the world." Georges Perec, the great French writer who loved to play with words, took up Brainard's witness in 1978 with his particular I remember (Berenice, translation by Yolanda Morató or Impedimenta in translation by Mercedes Cebrián). In this case, he introduced very few personal memories, he searched especially in his memory for common images that he shared with his generation.
All the culture that goes with you awaits you here.
Subscribe
"I remember offers us the possibility of traveling through a character from another era and in another context ", wrote Yolanda Morató in the prologue," while giving us back our past in the form of names and places that are already an indelible part of our biography " . Perec wrote 480 "I remember" that reflected postwar France, but also the development that the country experienced from the fifties. "I remember the New wave"; "I remember the holes in the subway tickets"; "I remember my surprise when I learned that cowboy it meant cowboy "; "I remember Yuri Gagarin"; "I remember when I went to get milk with a tin bucket all dented"; "I remember From here to eternity".
Other authors have tried to start this time machine, such as the Italian actor Marcello Mastroianni, whose memoirs are titled Yes, I remember … (Ediciones B, translation by José Ramón Monreal) and they contain precious "I remember". "I remember a big medlar"; "I remember the uniforms of the Germans. I remember the refugees "; "I remember a summer night smelling of rain"; "I remember Marylin Monroe"; "I remember the silence at Chez Maxim's restaurant when Gary Cooper appeared dressed in a smoking White".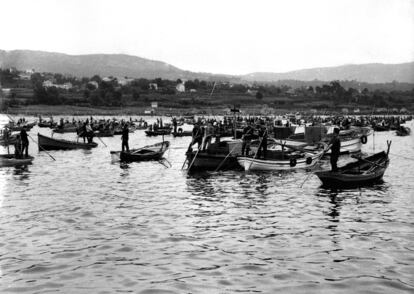 Until now, the last contribution to the genre came from a small-format comic by Franco-Banese cartoonist Zeina Abirached entitled I remember Beirut (I remember Beirut, Cambourakis). In it Abirached mixed the common memories of his generation – he was born in 1981 – with the stories of the Lebanese civil war. "I remember all the places we took refuge in during the war"; "I remember that during the war we lacked water, electricity and gasoline … But never cigarettes"; "I remember the nails of Florence Griffith-Joyner"; "I remember Mazinger Z." The book ends in 2006, when she was in Paris and her family in Beirut bombed by Israel: "I remember that my mother sent me several messages every day to calm me down; but I know that everything they have lived through was in the messages he never sent me ".
Susana Fortes, born in 1959 and author of books such as Dear Maltese Short, Four hundred The Waiting for Robert Capa, has opted for very generational "I remember", in the wake of Perec, although it also includes surprisingly shared personal memories. Its objective is to pay tribute to the city of its childhood and youth. "There was not to date," writes Fortes in the prologue, "no city that has been sentimentally remembered in this way. Not Madrid, not Barcelona, ​​not even Teruel. We Spaniards don't love each other so much, you know. No writer came up with the idea. That is why I thought that I would like to pay this tribute to Pontevedra to pay off debts and stuff ".
His "I remember" ―which Fortes defines as "small pieces of daily life: shops, streets, old cinemas, schools, gardens, loves of walking around the house, clouds, bicycles, secrets, wishes" – also function as a shared portrait of many other Spanish cities and what it meant to grow up in the sixties and seventies, in a country that was changing rapidly. "I remember the sound of the football broadcasts through the open windows on Saturday afternoons"; "I remember 'Avon is calling, welcome her'; "I remember going from pipe bags to loose cigarettes in the same summer. I remember that three long Celts cost one peseta "; "I remember the Clarita Stores and the smell of the stacked rolls of cloth and the wadding to make dressing gowns"; "I remember the red poppies that grew on the shoulder of the Orense highway"; "I remember that being happy didn't seem like an important goal in life. There were other things like cutting your bangs like Jane Birkin, for example "; "I remember that from the mall sometimes the estuary looked greener and other times, more blue. And there were days when it looked kind of earthy, almost brown. It depended on the day, like everything in life.
They are phrases that, like personal memories themselves, remain floating in the memory after being read. Oliver Sacks wrote in The river of consciousness (Anagram, translation by Damià Alou) that "we, as human beings, end up having fallible, fragile and imperfect memories, but they also possess great flexibility and creativity". For this reason, literature is so important, argues Sacks: "The indifference towards the sources of memory allows us to see and hear with the eyes and ears of others, to enter other people's minds to assimilate art, science, religion and all culture, to enter and contribute to the common mind, to the general wealth of knowledge ". That is why the "I remember" of others end up being ours, even if we do not share the same memories with those we have next to us.
[ad_2]
elpais.com
George Holan is chief editor at Plainsmen Post and has articles published in many notable publications in the last decade.