In 1980 Susan Arnold was a brand assistant for a dish soap in the United States. One day his boss, AJ Lafley, asked him one of the basic questions in the management world: What were your long-term goals at the company that employed you, Procter & Gamble? She asked to be the manager of the brand, and she returned the question. I want to be CEO, he replied, who achieved his goal in 2000. Almost a decade later Lafley tried to leave his protégé as the top executive of a company with 181 years of history. Although this did not materialize, the future held great things for Arnold, who on December 31 will become the first woman to chair the board of directors of The Walt Disney Company, a company valued at 271,000 million dollars.
Arnold, 64-year-old mother of two, left P & G after 30 years as president of global operations. A psychology graduate from the University of Pennsylvania, she was long in charge of expanding beauty products, a business that grew to one-third of P & G's revenue in the 2000s. In that role, she honed her common sense. . Once he bought a hair dye for your teen and learned that the process at home was more complicated than they expected consumers. On another occasion, she and her team were forced to live for two weeks on a budget of $ 120 to understand the decision process of shoppers with a tight wallet. "You can lose touch with reality and that we seek not happen," Arnold said in 2005 The Wall Street Journal.
The executive, who earned her MBA in Pittsburgh, came to Disney's board in 2007. There she witnessed one of the biggest transformations of the 98-year-old company. This was guided by Robert Iger, who since his arrival as president in 2005 began the construction of the media giant that we know today. His first step was the purchase of Pixar animation studios. This was followed by the acquisitions of Marvel studios Lucasfilm and 21st Century Fox, which have become the arsenal of Disney +, the platform launched on November 12, 2019. Some analysts consider Iger the warlord of a conflict that broke out this year between streaming services and had some collateral victims, such as Scarlett Johansson.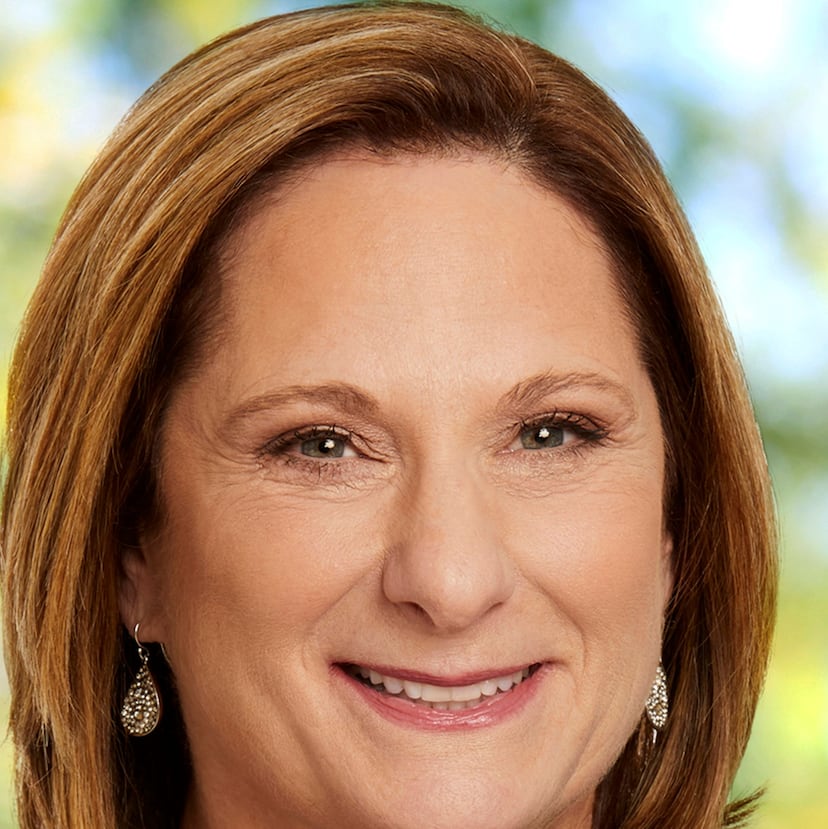 "I blame him for all of this. Disney + has been so successful in changing the narrative of The Walt Disney Company that the stock doubled in price even during the pandemic. Everyone got excited about Disney +, prompting companies like Paramount, Peacock [NBC], Discovery. They all looked at Disney and said if they could, too, "said Rich Greenfield of New York-based research firm Lightshed.
In two years, Disney + has reached 118 million subscribers in 60 countries. Subscribers increased 60% in 2020. If these are added to the viewers of other platforms of the group such as ESPN +, the sports network, and Hulu, of series and movies, these are close to 180 million. They still lag behind Netflix, which at the end of October informed its investors that it had surpassed 214 million users worldwide.
Know in depth all the sides of the coin.
Subscribe
Experts note that the pace of new subscriptions has slowed in recent months. Bob Chapek, Disney's CEO, tried a few days ago to reassure shareholders by stating that they will reach between 230 and 260 million users on the platform by 2024. Next year the service begins operations in 50 countries in Eastern Europe, the East. Nearby and southern Africa. "The catalog of titles can increase reproductions, but new contents, whether series or movies, is what adds new subscriptions. And that is why we are confident enough that by the end of 2022 we will reach the results we anticipate, "he said in the fourth quarter results presentation. The company has committed between 8,000 and 9,000 million dollars of budget in the next years to develop more than 340 exclusive titles for its digital channels.
In the formula, executives have thrown sports, they consider a differentiator with competitors like Amazon offers. The Mickey Mouse brand has obtained, starting in 2023 and for ten years, the broadcasting rights of the NFL, the American football league, one of the most popular sports in the United States. Hulu and ESPN already offer exclusive games Hockey League, which has become a ratings success. "90% of most watched broadcasts last year were sporting events," revealed Chapek.
Disney came as a surprise in February 2020, when Chapek, who ran the company's cruise and amusement parks, was suddenly named CEO, a role Iger held alongside that of president. "The company has gotten bigger and more complex. I must dedicate as much time as possible to the creative side of the business ", Iger mentioned then, who took a step back after 15 years at the helm and while pointing to the closing of an era that will come with his retirement, at the end of 2021.
Arnold takes over from Iger and will share the helm with Chapek, who is considered a highly intelligent executive, but less charismatic and unknown on Wall Street. This is a strong point for Arnold, who has been part of the powerful New York investment fund Carlyle Group since 2013, which he will leave in the coming days to focus on Disneyland. For the first time in decades, the company has two senior managers hardened by experience with consumers. It is an important turn after periods Iger and Michael Eisner, who came from the world of television.
The pair will be tasked with changing gears in a slow recovery from the pandemic. Among the sectors of the group that suffered the most from the coronavirus crisis are amusement parks and cruise ships, which generated $ 26 billion in revenue in 2019. Vaccination for minors in several countries will help increase visits, but the vice president Christine McCarthy has ruled out "a substantial recovery in the number of international visitors to America's parks through the end of 2022." Despite the worst inflationary pressure in 40 years, Disney has seen consumer appetite. Sales in the parks have grown 30% in the last three months. Promising data for a company writing a new chapter with fresh leadership.

elpais.com
George Holan is chief editor at Plainsmen Post and has articles published in many notable publications in the last decade.